We been hard at work making YAARRGH! Multiplayer, so now you will be able to play with your friends and family, you can even run a server for anyone to join. We created a beautiful ocean, like you have never seen before, an ocean with awesome shader effects, ready for you to sail the open seas in your old leaky boat. We also now have 3D volume clouds, where you can fly airships into the big blue sky, or hide in those fluffy white clouds as you travel through the endless world of YAARRGH!
Currently we been running networking tests in a mock up world environment and everything is coming along nicely, our current status. We have melee combat and pvp battles, blowing up stuff, run around forever in a endless world and soon will be implementing Ai mobs for testing over the Internet.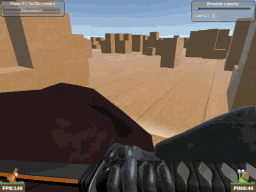 HollowHeart who has joined our team, has been hard at work improving and adding new features for Mob Ai, with how Mobs behave and interact within YAARRGH! We have Bad-B-Billy working on a new player character controller with plenty of rich features and will be remodeling everything with new stylised 3D graphical art. Maximums Lawsy, will be rebuilding the world with faster and bigger procedural world content and of course adding networking infrastructure for Server and Client game modes.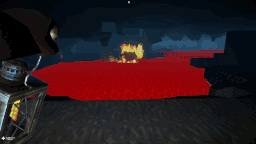 You can help us by signing up for our newsletter, follow us on social media links or buy us coffee through our donation platforms, any help is very much appreciated.