It was on March 9th when you last heard from us. What happened? Leviathan Crossfire had 182 trackers back then... and we are happy you are still with us! Thanks for your patience and for your trust. We promised we'd bring this game, no matter what. That was back in 2011. Nothing about that has changed. However, we needed to take a break! I needed it...
The Exile
April 2013: Life had a lot of changes for me. Almost all of these were for the better. But the process of these changes consumed a lot of time and, even more important, of my energy. The lyrics go: It's always darkest before the dawn. I'm employed in the games industry now, by the way, working on games every day, and may it be through the eyes of marketing and lead quality assurance. This is possibly one of the major changes since then. Of course, this change took quite a lot of time when it became visible for me back then and changed my perspective for the size and the nature of Leviathan Crossfire. I looked back and, to sum it up, I had been working on this project for two years then - we had released a single level demo (Leviathan Crossfire Revelation) that was rather a project to learn from than a demonstration of a perfect first person shooter and I had been struggling with the fact that the game suffers from the bad reputation of the FPSC engine and the fact that the engine itself would be replaced by a successor even within this year. I never made the decision to have the project left for dead. Yet, I never found the motivation to even touch it again for the three months that followed. Four months almost.
Back on Track
By the end of August 2013 I got my hands back on Leviathan Crossfire. I honestly cannot remember what exactly motivated me to come back to the project, it was a mixture of so many different factors! I looked at it with a clear view and a lot of fresh inspiration. And then I began to make decisions and do a lot of coding for the game...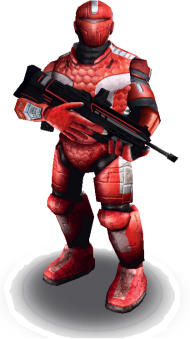 Leviathan Crossfire: Still Standing
Leviathan Crossfire Today
Tactical First Person Shooter
Leviathan Crossfire is now a real tactical shooter. The AI uses typical duck and cover behavior and bullets do serious damage. There are, however, four difficulty levels and Easy does not only allow you to take a lot of damage compared to the other difficulties but also has introductory strategic waypoints that give gun-and-run players an introduction to using the environment in tactical ways and adapting to a more tactical way of proceeding through the game without constantly getting killed. The option Auto Adjust even permanently tracks your performance and adjusts the game difficulty to your skill.
Dynamic Environment and Story
Inspired by Pay Day and its successor, the game is now very dynamic. It is dynamic to a degree that most people probably would never believe when they read the letters FPSC. But, when it comes to dynamic events in Leviathan Crossfire, the game can even bear comparison with top notch shooters. Not only does the environment change, enemies behave differently each time you play, the whole story is dynamic and allows multiple endings - depending on random events, depending on your character experience and also depending on your decisions.
Experience System
Like in many games, you can now gather character experience in Leviathan Crossfire. You can use XP points to upgrade your body armor, your weapons, and some special skills. Your XP also changes the outcome of the campaign each time you play it since some story events are influenced by your XP (however, not by the chosen upgrades and skills - you cannot chose the wrong skill or upgrade set and then not be able to achieve a certain outcome of the story!).
November Revival
Today I am looking at Internal Testbuild 003 of Leviathan Crossfire - Silent Assault: a dynamic three level demo that we will release at the beginning of 2014. I hope I could capture your interest and your excitement for this exceptional little indie title again. We said we'd bring it. We will. We are back.
See you soon on this channel!