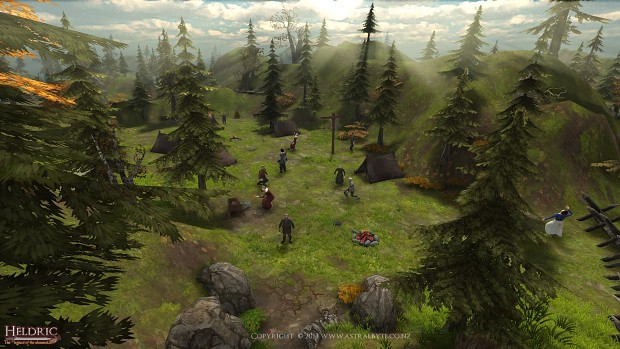 Heldric's world continues to improve with the latest updates. Villagers will now seem more alive with new animations and work zones. They will automatically seek out and use structures such as the blacksmith or fletcher. Don't forget to let them eat by building an upgraded campfire and drink potions from the herbalist.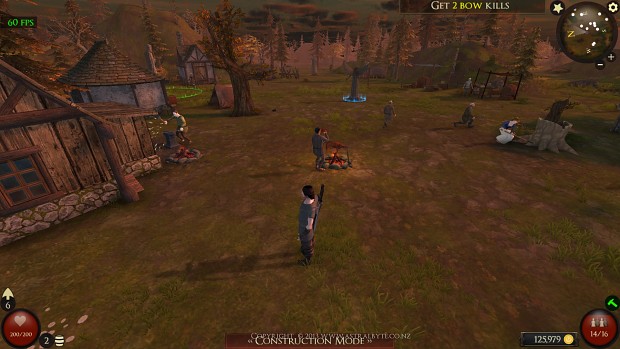 New visual improvements with the addition of Screen Space Ambient Occlusion (SSAO) that adds shadows where objects touch or have creases. This adds a very nice visual effect but should only be used on newer video cards.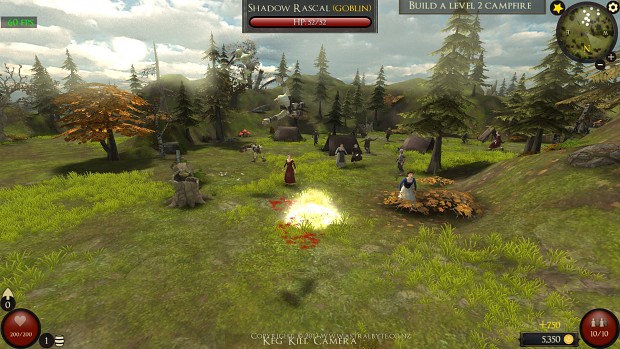 To help with the new SSAO load, the mini-map render system has been made more lightweight and increased FPS by 20% on some systems. Many settings in the options menu now provide details on the sliders such as the FOV showing degrees and volume level percentage in audio settings.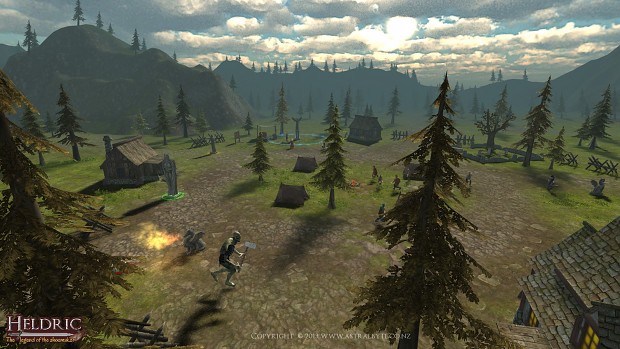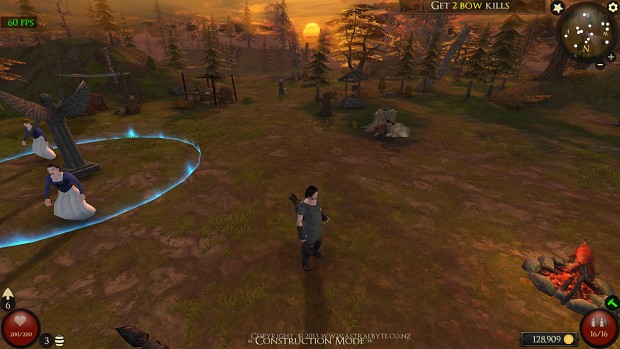 Thanks to all your feedback Heldric has been able to be improved and is now getting very close to release. Don't be shy, let us know what you think of the new changes.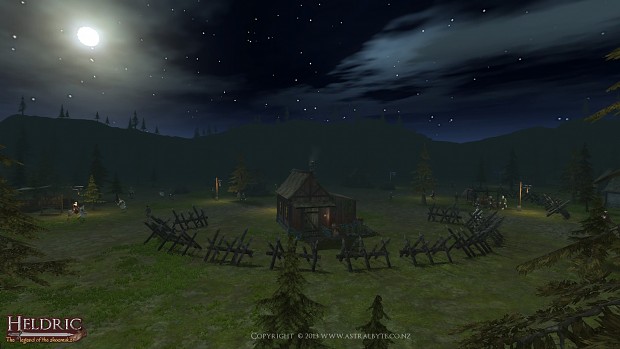 Change Log Beta build 5098:
Added villager work zones to buildings and spots around town
Added additional animations for villagers when idle
Added Screen Space Ambient Occlusion (SSAO)
Added environmental sun ray effects
Added new trees that sway in the wind
Added more grass and flowers
Added new maps Corvin and Oaksilia (not in demo)
Added numerical details to options sliders (FOV/volume level/etc)
Improved minimap rendering to reduce load
Improved navigation around shrines so AI can get closer to heal or enemies to take damage
Improved powder keg explosions
Improvements to Linson and Foxwater maps (not in demo)
Fixed bug with pathfinding on Mudvane
Fixed bug where video options were not getting correctly restored on load
Grab the latest demo (build 5098) and try it out for yourself.
If you like what you see then please vote for us on Steam Greenlight.