We're back! and with a lot more updates to present. Though we'll take it slow and showcase everything one at a time. Today we'll be talking about our Item Modifier system as well as a few bug fixes and graphical changes. The Item Modifier enables us to add possible bonus effects or penalties which can be applied to any piece of equipment (even multiple). This opens a completely new method of how items can be used within Sagramore, as well as allow a much more diverse range of items.
A sword could have many different versions, abilities, and stats such as 'fire sword' and 'rusty sword' each with it's own set of effects. We may even allow players to craft their very own weapon into something better, with the right set of supplies.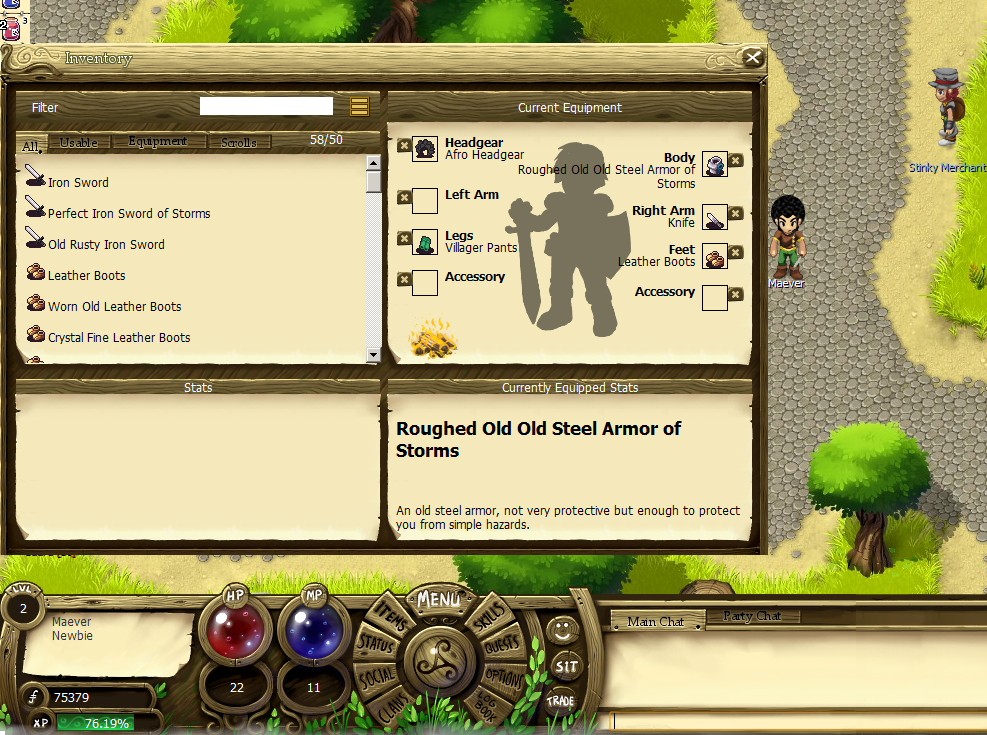 This is just a first implementation, the actual effects aren't yet applied but we'll have more for you soon. There are many more endless possibilities with this system, and we intend to use it to its full potential.
On other news...
Our servers have been updated to a better version, this update only covers general server/client updates with little content.
Minor content updates/improvements (npc/text correction/scripting bugs fixed)
Character creation has been improved
New background music has been included
Effect alignment has been fixed
Strange warp bug has been fixed
Skill cool downs has been improved
Respawn window has been improved
Server no longer deadlocks when an incomplete websocket request is made
Player damage stats have been fixed
Starting now we'll be including version/build numbers in our updates which will correspond with certain fixes. We will include a more detailed version history too.
Curious yet ? Come play now for free!