Yes, we managed to get the freezing & heating system up and running some weeks ago, but this was only one of many steps towards an Alpha cut that would show the new gameplay features. The next thing we tackled (and honestly are still working on) is the AI of allies. While you had two allies in the final fight of "Into the Dark", they were limited to fighting against your foes. This time, we wanted real interaction with your friendly NPC as well as a feeling of "co-op" although it´s AI-controlled.

Meet Johnathew Iustin Conner here: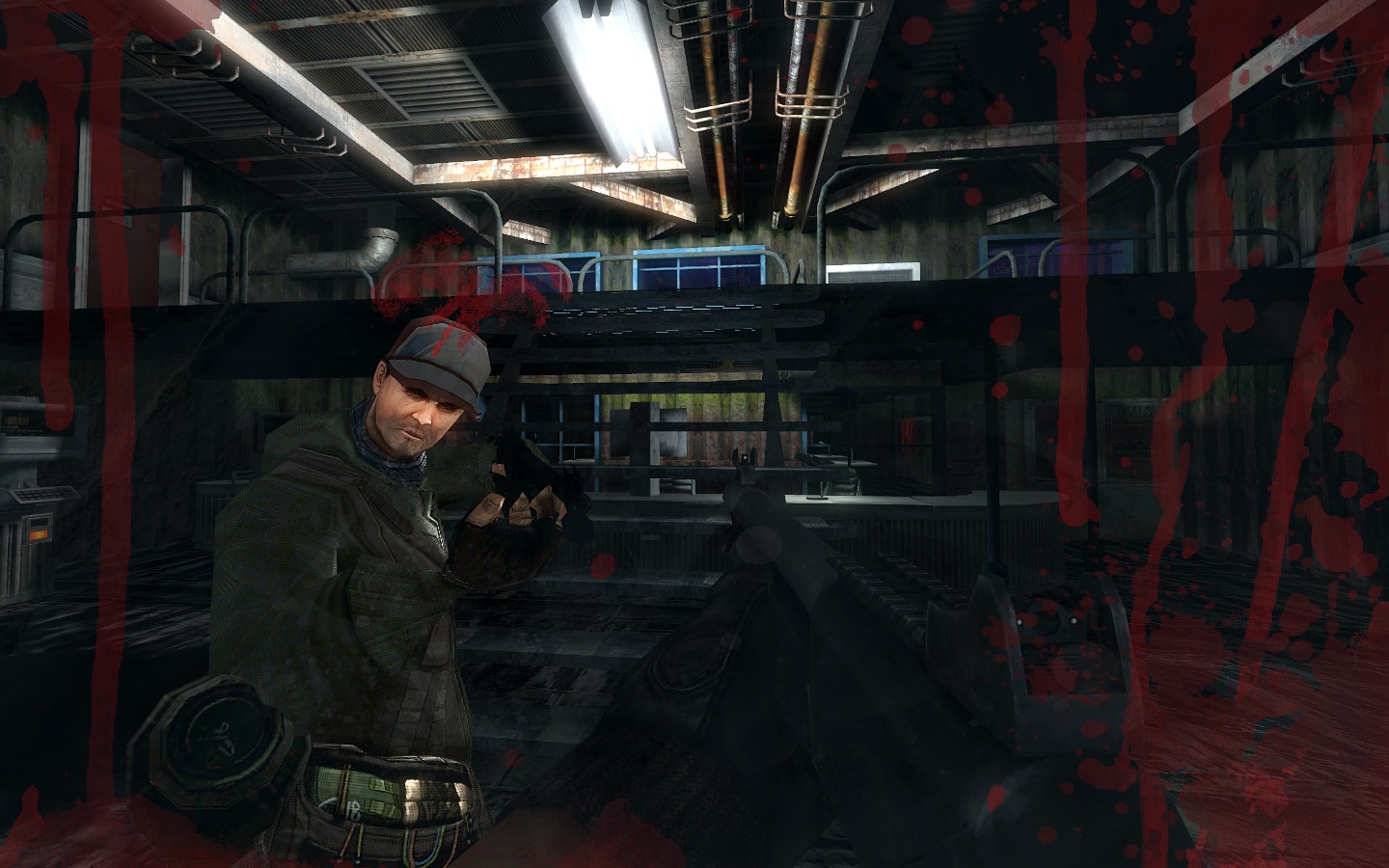 While his name is only an excuse for one of our notorious lame jokes, he gets several IQ points added each day of developement. Wielding his shotgun, he is a valuable fighter - but not limited to that. He can sneak out enemies, operate switches, open doors and basically roam the whole level unless he runs into a door YOU have the key to.
And yesterday we even taught him the proper usage of stairs and lifts, so he will follow on all levels: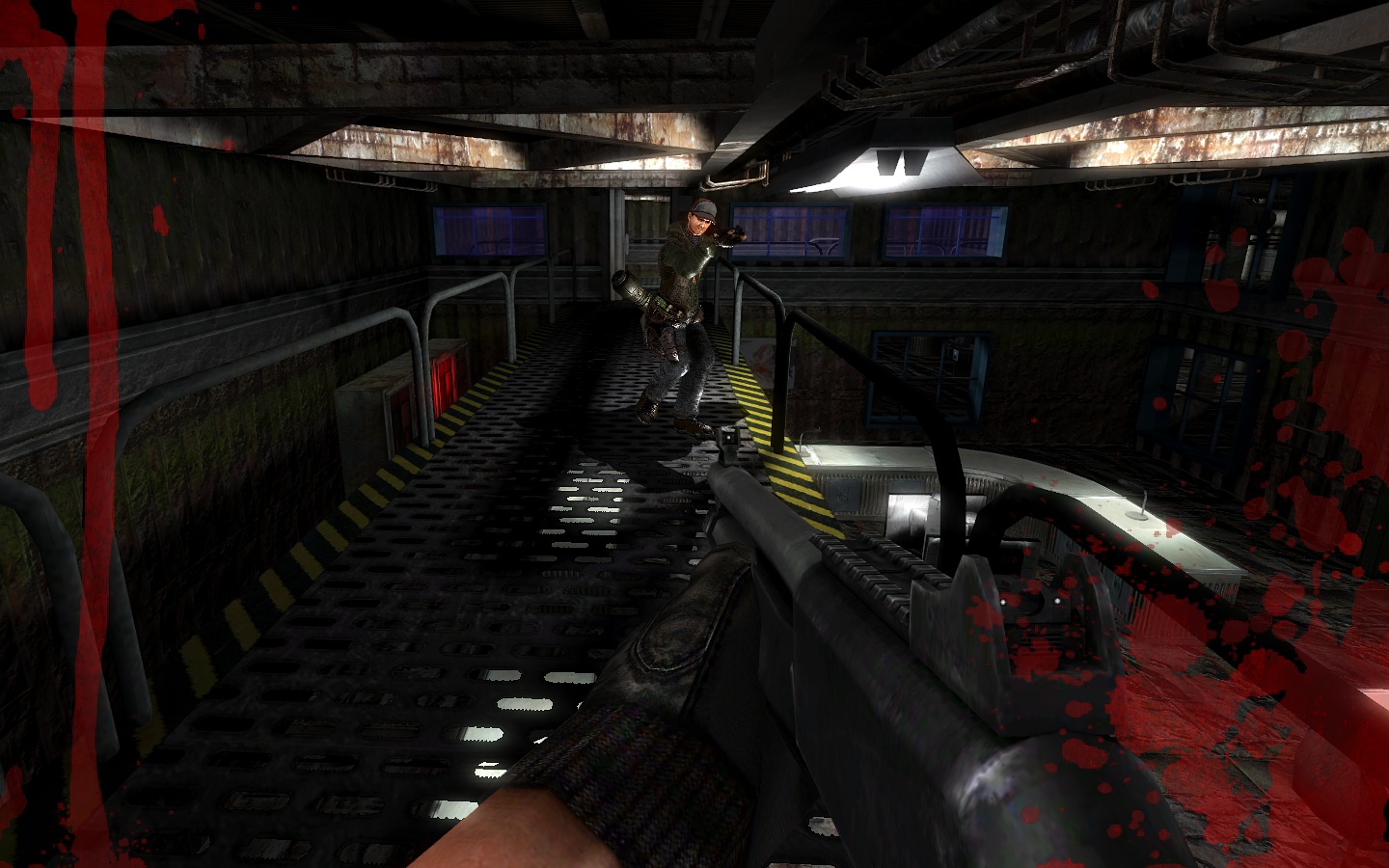 Unfortunately, he is not designed to theat you up when you got frozen. So if your view is like that...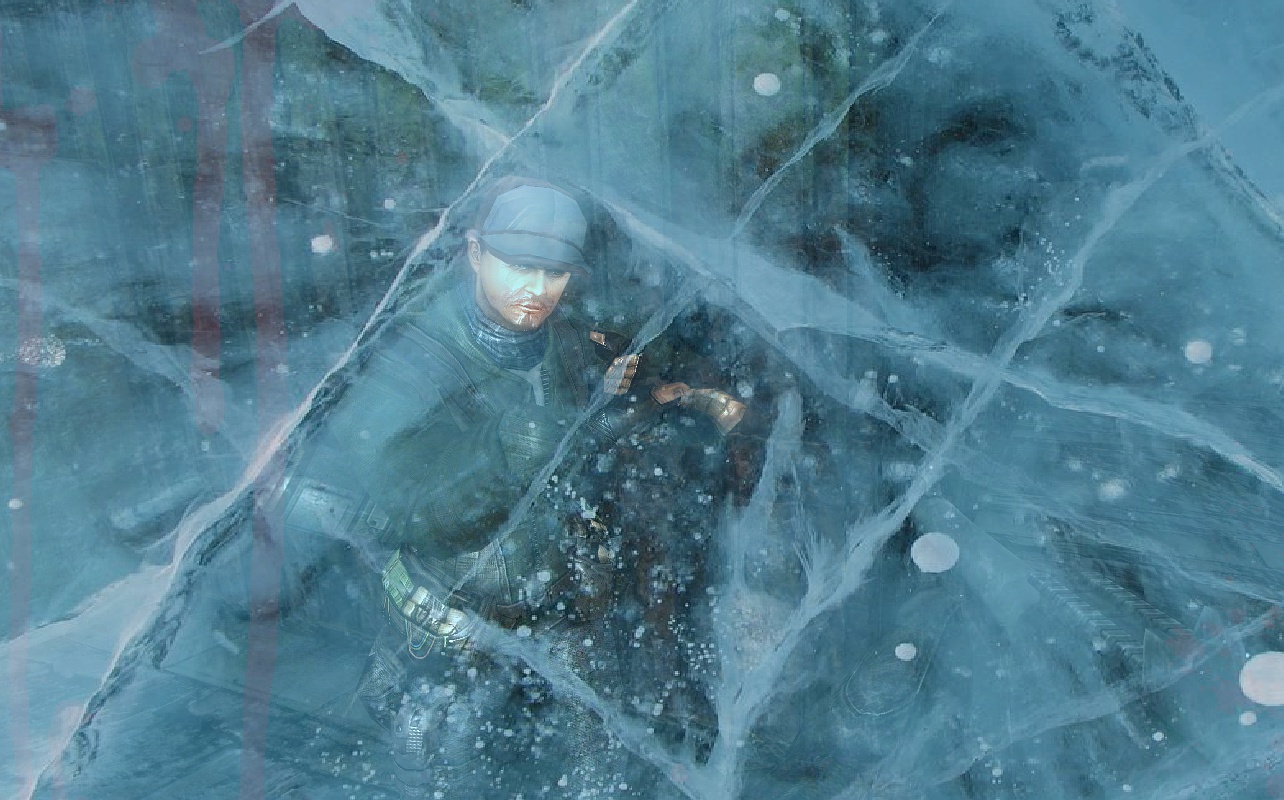 ...you should get to the next source of heat FAST.
And you can do that pretty soon - as we have scheduled a release of the first 2 Alpha levels for our Into the Dark customers. And the date is... *drumroll*
15th of August 2013
That´s right, untill 15th of Agusut you have the chance to buy a discounted copy of "Into the Dark" in order to get access to "Into the Ice". And as I mistyped the %, it´s even 26% discount ;)
So go on and