Hey all! I made It Takes Two primarily because I wanted to work on a game I'd be happy to call "complete", while also wanting to learn more about Android-specific game development. I reached my goal over summer 2018 and released the game in mid-September, featuring 260 elements, with full art and hint text for each element.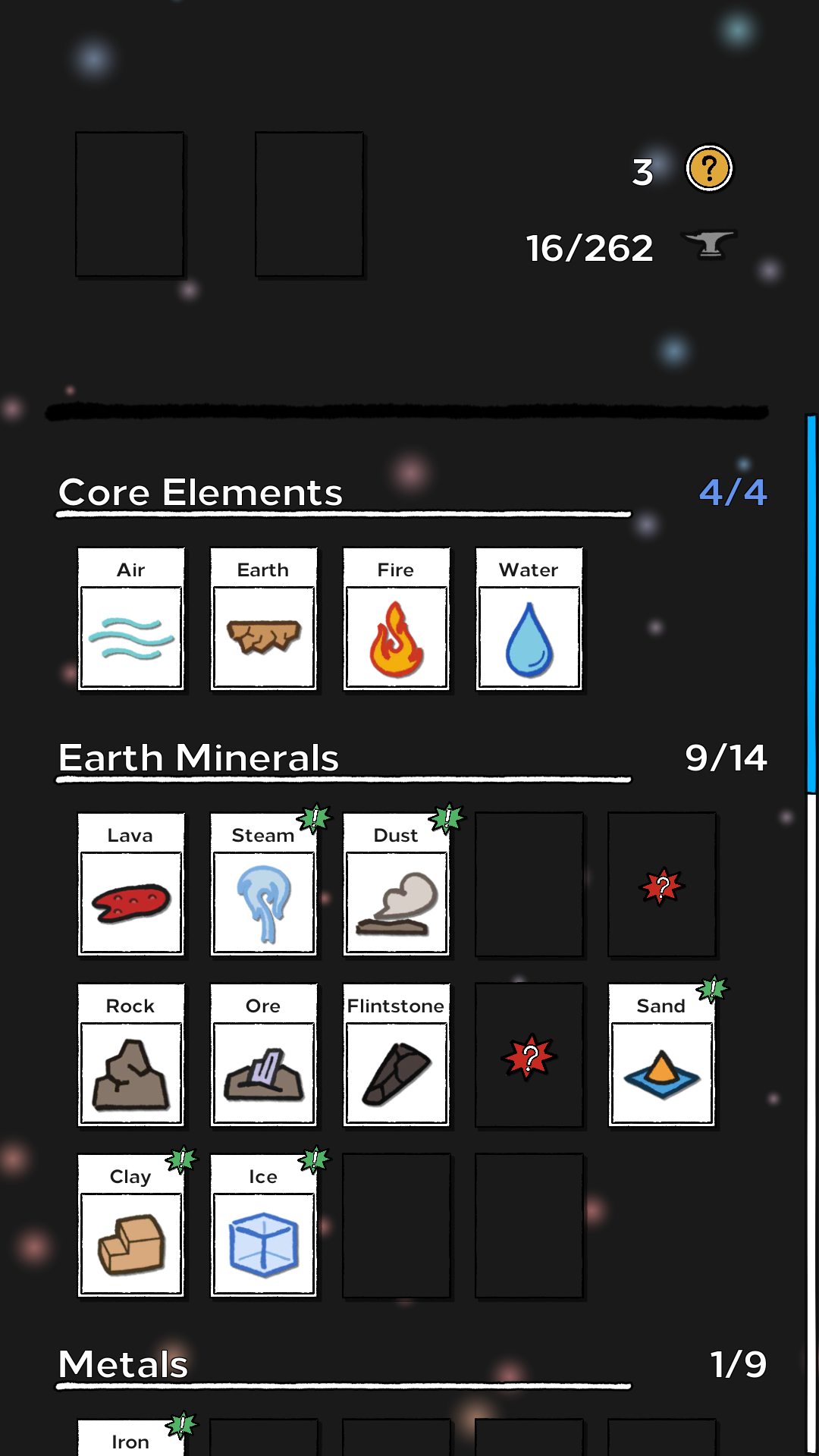 The first design decision I made was to make sure the entire game worked using Unity's built-in UI system - that meant it had to be flexible and work across several resolutions seamlessly. Much of the early stages of development was getting the size and layout of the cards and other UI elements just right - I feel as if I managed that for the final release!
I picked a vector art style, using a brush to make the card art look hand-drawn. While it turned out to be pretty time-consuming designing art for all 260 items, it certainly helped me learn how to use Affinity Designer properly; most of the development time went into creating the artwork.
The two things I'm most unhappy with in the initial 1.0 release is the lack of sound or music, and the poor quality of the hints. I've made it a focus of the upcoming July 2019 update to provide clearer hints with less of a focus on alliteration or trying to be witty and outside the box, and I'd like to at least create sound effects for clicking on cards, with music being a stretch goal. I'm currently choosing between synthesizing effects and using Foley recordings for moving cards around.
An update for the game is in development and planned for release in July 2019; it will contain more elements, more recipes and an updated interface and hint system.