I'm happy to announce that Untamed: Life of a Cougar is available for purchase on STEAM and the OCCA STUDIOS website. An IndieGameStand version will be coming soon as well as a version on Humble Store. As the saying goes, developing a game does not end with releasing it. That is why I intend to constantly Update and Improve Untamed: Life of a Cougar with regular updates.
For now here are some confirmed improvements that will be added, more unannounced ones will be implemented, but these are some public improvements.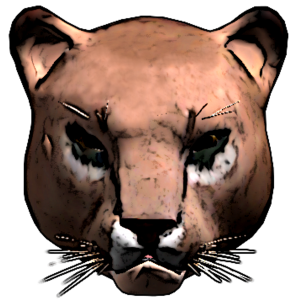 New Characters
Three new NPCs will be added to the forest, they are the fearsome alligator and the docile but skittish stork (for those tired of having cubs ;-) ), also a mountain goat will join the line-up to make things interesting.
Weather System
A weather system will be added, this means there will be rainfall as well as clear skies. Maybe hails may fall I don't know and I cannot confirm that it will be a feature, so don't quote me on this.
New Mission
A new mission will be added, to be precise it will be a Wildfire mission. more details on how it will be implemented will be revealed as time goes on.
Take Down Animations
Everybody enjoys seeing a big cat taking down a prey, this will be simulated in Untamed. you will get to have the chance to execute your enemies and bring down large prey in unique style.
More Improvements will be added as time goes on, for those who started out with me since the early beta versions, they know that all these I posted improvements will be implemented.
Thank you for reading, and I hope you guys have fun with Untamed:Life of a Cougar.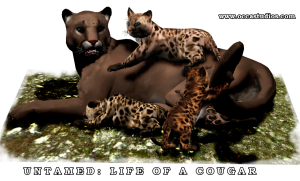 Have fun and Happy Hunting,
Eugene,
Developer.