Previously I mentioned one of the last things that still needed doing before the start of alpha was drawing the guns each entity was equipped with. Well I'm happy to say that final hurdle (and a few other smaller ones) has been cleared thanks to an exceptional amount of work in the last few days by my artist. This is something that is really going to look good when we start to add lots more weapons later, creating real variation between both your own troops and enemy units of the same class.

Aside from this, since the last update we've made lots of little additions including a lot of work making secondary explosions 'feel' more exciting and dangerous (low frame rate GIF below), tweaking unit exhaustion mechanics and a suggestion from forum member sieferdarkstar who suggested stealth mechanics. Units now hiding in the shadows are not seen by others (unless they open fire giving away their position) so take care to build lights in your base and underground as you explore.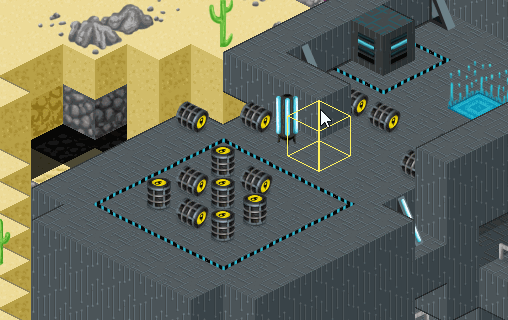 The 'game over' screen now shows you what happened in your base if you were unlucky enough to miss the warnings raised when enemy troops attack your powercore. The score is also now correctly calculated (this makes us one better than the Minecraft alpha ...right?

) !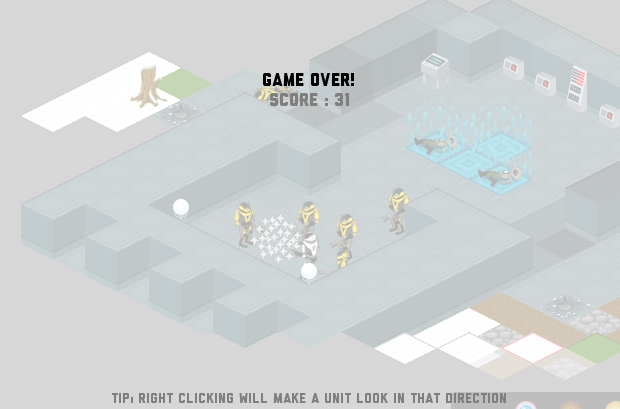 Still reading? Good, because this is the most important bit - the Isomer alpha should be available this weekend! The plan is to build the public version on Saturday 31st, once I receive confirmation the distributor has it available, I will update the website to point to the store page.