Thank you for your vote!
Iron Tides has been Greenlit for Steam, and we are taken aback from all the positive comments. We decided to take our game one step further, and have been featured with the Square Enix Collective.
The Collective is very similar to Steam Greenlight - developers pitch a game idea to a curated platform of gamers, who then decide whether the game should become a reality or not.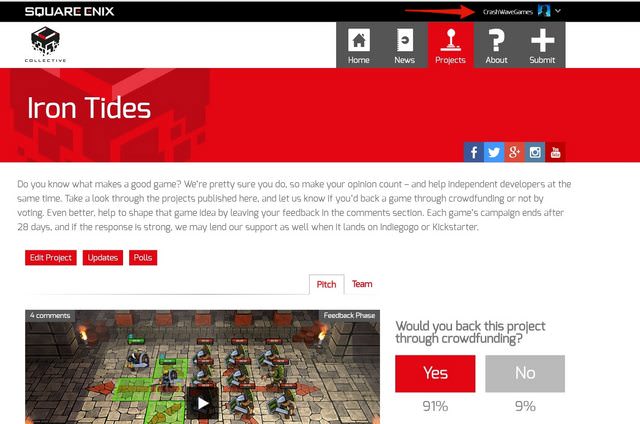 This is our chance to impress the Collective, and secure a victory towards a future KickStarter. If you have a Facebook or Steam account, take a minute to vote YES for Iron Tides!
We're also on the TIGS forum over here: Forums.tigsource.com

If you have an account and want to catch up, find us there!
Thanks community!