Continuing in my series of 'Campaign Sneak Peak' posts, today I'm going to be talking about the second type of unlockable in Ionage – Specialists.
Specialists are special units which you can recruit during battle to give you an edge in a specific area. There's all sorts to choose from: the Engineer repairs your platform while the Physicist provides a damage buff to your weapons. Just like a weapon, you deploy them to a specific part of your platform and they only provide their buff to the surrounding weapons. However what makes specialists interesting is that once you've bought them, you can redeploy them around your platform at will. This makes them really dynamic and means there are a lot of tactics involved in finding the optimum placement to get the most out of them.
In the picture below you can see the Engineer specialist in action repairing the surrounding platform!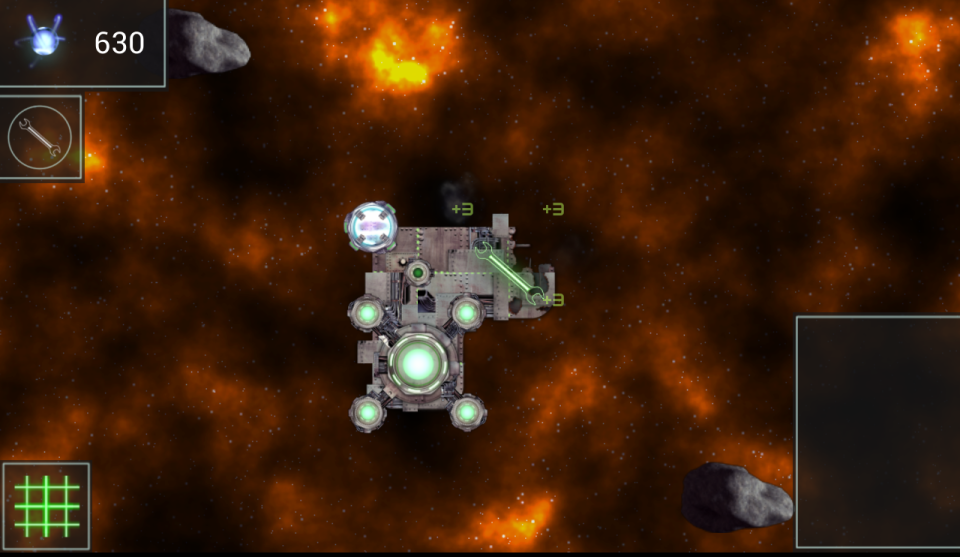 The Specialists are unlocked using Ion Creds just like the Modules. So as the game goes on you'll get access to more interesting Specialists which offer different strategic opportunities. For example one of the specialists will allow your Rocket Launchers to fire around corners, which will open up a lot of possibilities in terms of gameplay!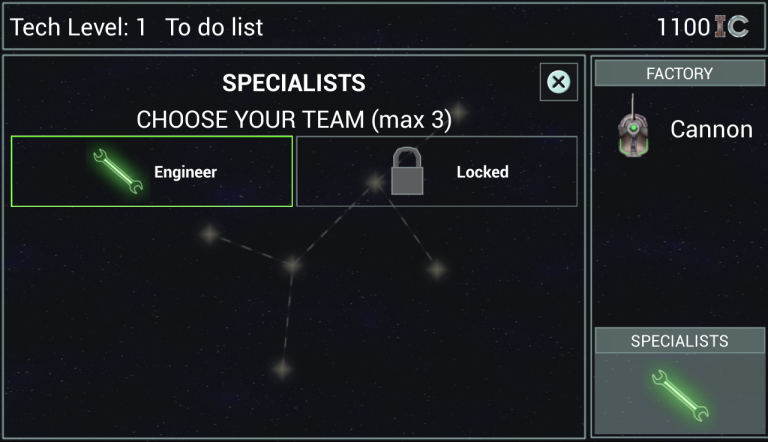 The other thing to keep in mind with Specialists is that they are finite. You have a limited number of slots to house your specialists in each battle so choosing the right ones for the right job is important. In fact as you go through the game you'll slowly gain access to extra Specialist slots so that by the end of the game (when you're a real pro player!) you'll be juggling up to 8 of the little guys!
That about sums up the Specialist, but it brings me quite nicely to the next topic I'll cover. The extra Specialist slots that you unlock as you progress are just one of the global improvements that you'll get from levelling up your platform. I'll talk about this more next time so stay tuned!
PS You can play the Ionage Alpha right now by heading over to the Ionage Website!