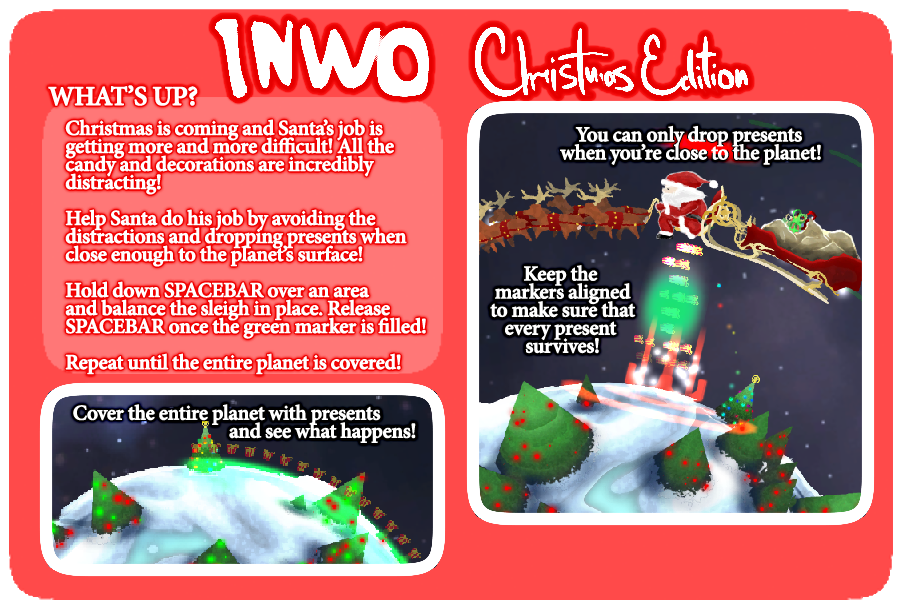 With the holidays looming our team decided to try and accomplish something special for the occasion! A release! It's a silly little thing, we just threw together some art and tried to apply the Christmas theme to the INWO's game mechanics. Hopefully it turned out okay. )
Special thaks to Kevin MacLeod for the music!
Merry Christmas and a Happy New Year to all of ye!