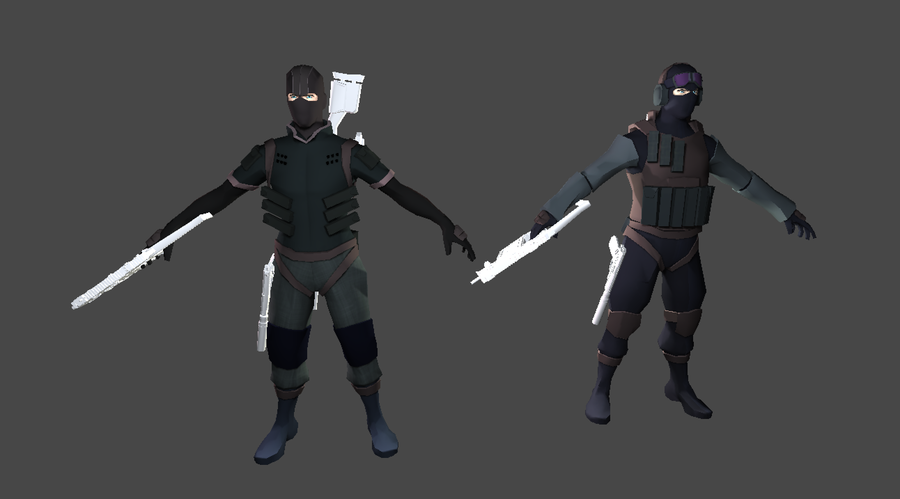 In this update we are going to be showing you a new tool that we have created to use along with a couple of other things we have been working on.
When you enter an area in Intruder you will come across doors that are locked. To unlock the door you can use the lockpick tool. The lockpick tool works by going up to a locked door and using it on the door. You are then presented with GUI of a tumbler with pins. Each pin is at a different depth from the top of the tumbler. To line them up you can use the mouse or the mouse wheel to move each pin into postition. Once all the pins are in position, the lock will open. This is a quiet and sneaky way of moving around in the enviroment of Intruder but it can also become intense. You can get into situtations when you know someone is closing in on your position and you're trying to keep calm and open a locked door in order to evade them.
Apart from the lockpick we have added a couple of other things:
New character models for the Intruder and for the Guards.
We have added light probes for accurate high quality lighting in the world.
The level has been populate with more "low" cover type objects, such as couches, chairs, desks
Floor Plans
Use the comments section bellow to post a comment or question. Also dont forget to check out our IRC Chat, the link over at SuperbossGames.com

Follow us here on twitter and subscribe to the RSS feed and YouTube page to get updates.