SONS OF THE VOID


Sons of the Void is a Twin-Stick Shooter game with RPG mechanics.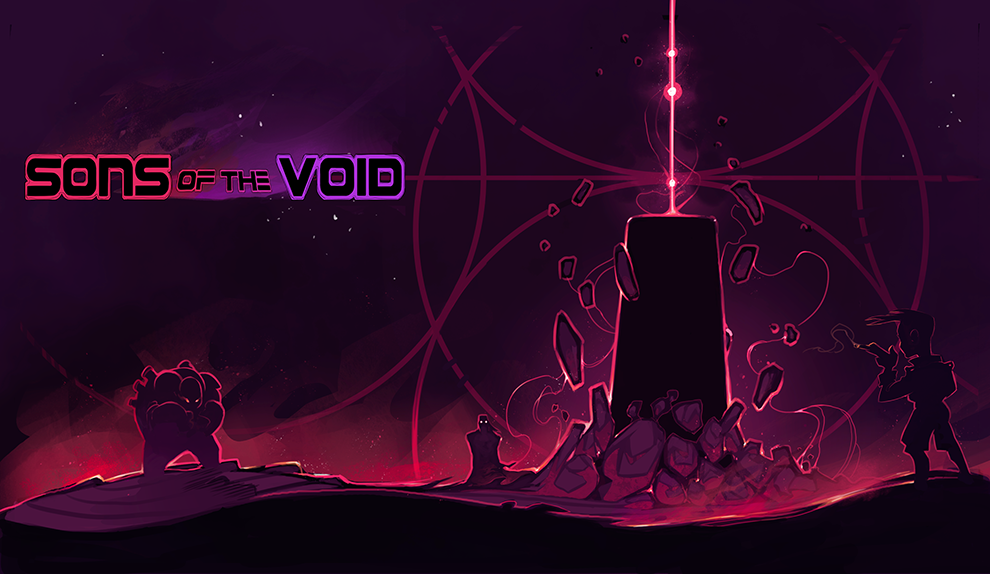 In a distant planet, a lonely nomad runs into an ancient ruined monolith, past technology from a lost civilization. Touching it, visions come to him, where he sees the Universe coming to an imminent abrupt end and the only way to avoid it is to activate the monolith to it's full power, for what he need to gather the Chosen Ones and train them to reach their fullest potential. As so, these Chosen Ones become the Sons of the Void.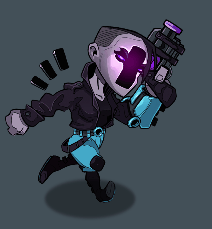 In Sons of the Void, we will play as one of these Chosen Ones. Each character will have its own stats and game style, defined by their skill tree that we'll be able to progress on based on our character's level experience.
As a Son of the Void, you'll have to take part into missions to get cash, reputation, weapons and items.These missions, will be generated procedurally, having different main objectives, difficulties or placements. New sub-missions or events can happen when we're already playing one. Several missions will only appear depending on our personal reputation.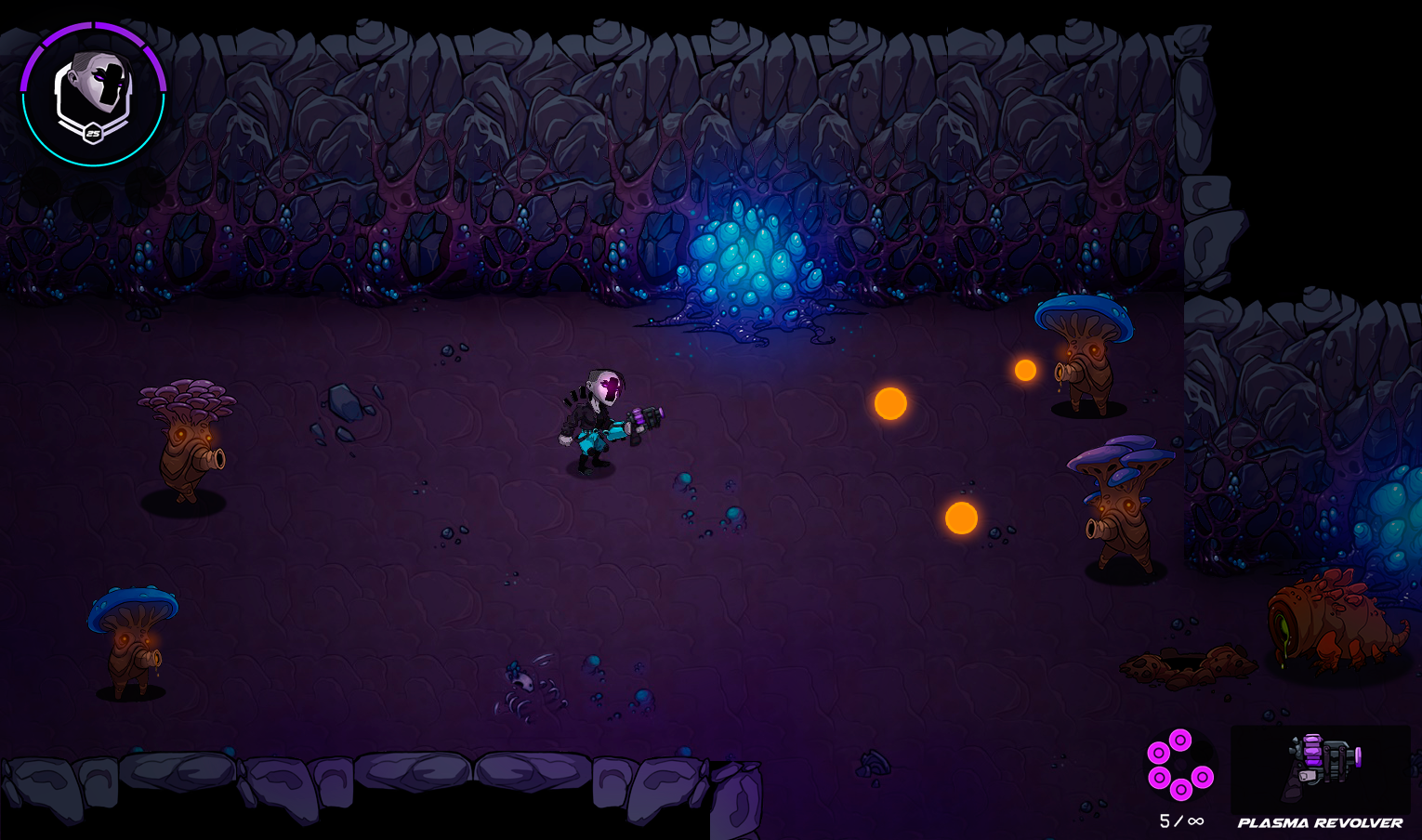 Our gameplay references are Nuclear Throne and Enter the Gungeon, adding some of the permanent progression that Rogue Legacy had. Wildstar, Borderlands and the comic Saga series are big artistic influences, too.
Although this is our second project using Unity, it is the first game we're making for PC.
Actually, we're working on a playable demo so we can take it to festivals and change things based on actual feedback.
We've got already implemented the first character and its basic weapon as well as several enemies that belong to the planet that will be playable in the demo: a hostile fungus cave, guarding some ancient ruins.
There's still a long road ahead, but we want to start showing stuff early on so we can get your feedback!