'Rust' is a sidescroller adventure/Puzzle game that is planned to be released on PC.
This game is set on a world where humans have long dissapeared after the fuel sources being drained and depleted. All that has been left behind is clutter, junk and robots.
The player will take control of a Robot who must adventure this barren land to save the planet and his race in hope that the humans will return one day. On your journey the player will encounter how the robots came to existence and what exactly happened to the humans..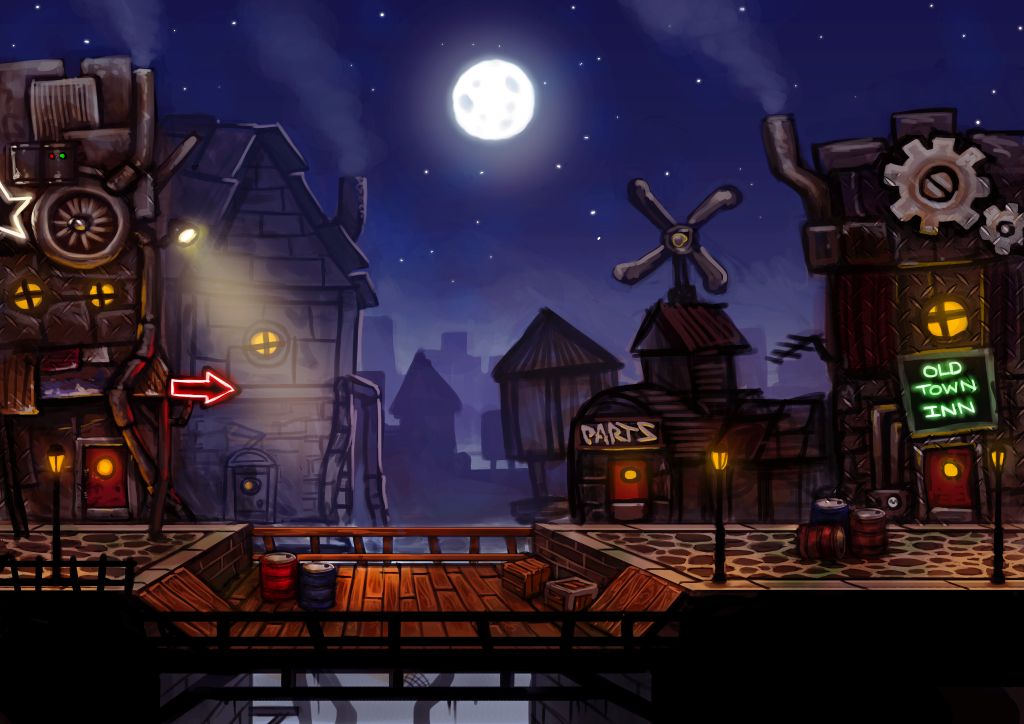 (Early Concept art for the robot town)
As said before my name is Beau Lamb, i am a student currently at university. At the moment im working alone on this game, which sucks but gives me the creative freedom to create a game i want to create. I am passionate about games, and find creating games an even more rewarding experiance although i understand its bumpy ride of ups and downs this is something i want to do. With starting to make a game alone there are so sooo many tasks to take on, so for my first official game i have decided to make this game with realistic goals that are achievable. I dont plan to make the best game ever made but i plan to make something im am proud of and fun to play.
I will be posting my progress with the game as and when i can.
Back to work.. lots to do!
Thanks for taking a look, hopefully i will recieve lots of feedback along the way, be that negative or possitive to improve the game.