Hi everyone, I'm Josh. I'm a 22 year old pre-medical student and EMT that has a passion for games and stories. I've wanted to make an Amnesia mod for years, but lacked the confidence, know-how, and computer to do so. Those three things have changed, and I'm currently making the push to try and make the game I've had in my head for a good decade. Because of my academic goals, related extracurriculars, and jobs, I'm a little strapped for time as things stand, but that is not going to stop me from making the mod. Oeuvre WILL release, I just don't know when!
Some of the story has been written, but much remains.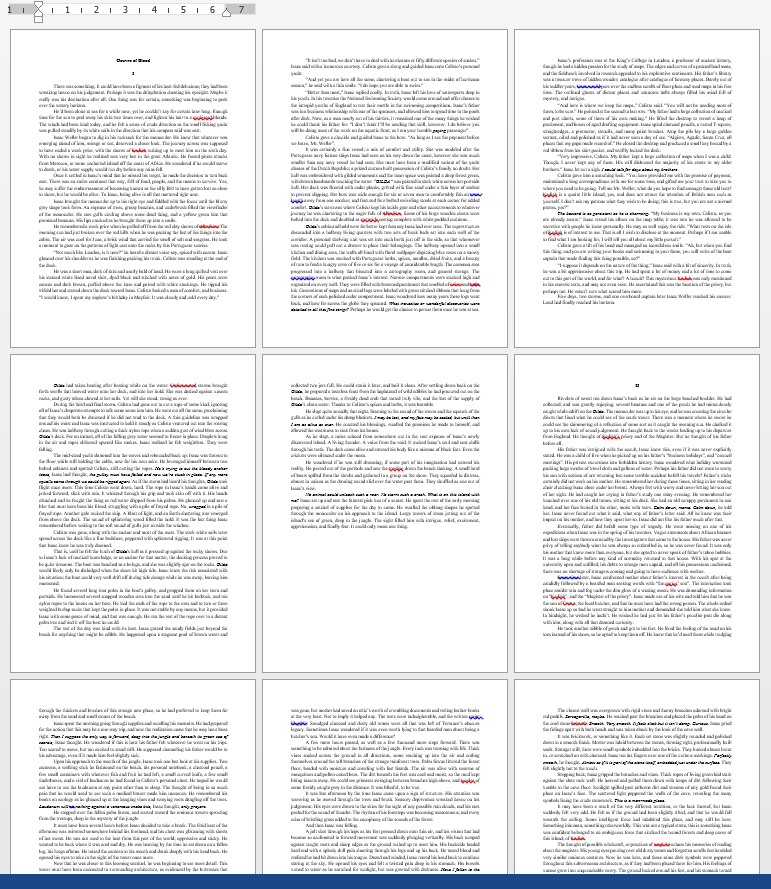 Oeuvre de Sang is a story about the experiences of a man named Isaac, and his investigation into Kadiah. That's all I will divulge in terms of story at this time. It is inspired by the many great mods that have released in the past, included but not limited to:
Simulacrum, Key To Freedom, Amadeus, Amnesia: Rain, The Great Work, and Collapsing Cosmos: The Silver Key, and so many others across different games and projects.
I'm hoping to use the Amnesia formula, and expand upon it in ways that weren't seen in the original game. While I may never have made a mod before, I want my first splash into the community to be above mediocre. I hold level design, polish, and attention to detail to the highest regard, and want this to be a great experience for people to play. If it takes time/plenty of reworking, so be it. However, I cannot expect to put out a great mod with just my own narrow know-how, and may need a bit of advice.
I have made the first map with the help of the people of the official and unofficial Frictional Games discords, and I think it turned out pretty good, but I can always do better. I am not planning on releasing a mediocre project, I don't think I could bring myself to do that; all or nothing. That being said, if you have any experience in HPL2 modding, story writing, scripting, have beginner tips, or any advice that may benefit me while feeling my way through this process, I'm very open to hear it! There is ALWAYS room for advice in my book.
Anything you'd like to share can be sent to oeuvre.de.sang@gmail.com or here on Moddb, though I'm guaranteed to see it if you email me!
Thanks for tracking, please be patient, and I hope to have something to share next time!
-J