Hello fellows, this is Fernando, the game designer.
So I would like to explain what exactly will this game be and why and how Finger Fight came to conception.
Basically, when I was a child, I used to go often (for my parents' wrath) to the arcades nearly and watch people playing. That was the way I was introducted to series like The King of Fighters, Marvel vs. Capcom and Cadillacs and Dinosaurs.
Back home, me and my brother used to play races with die casts, using everyday stuff like books, carpets and boxes as obstacles or part of the scene. When I was alone, I also imagined the games I saw on the arcades, imitating them with my hands, just as you can see in the image below.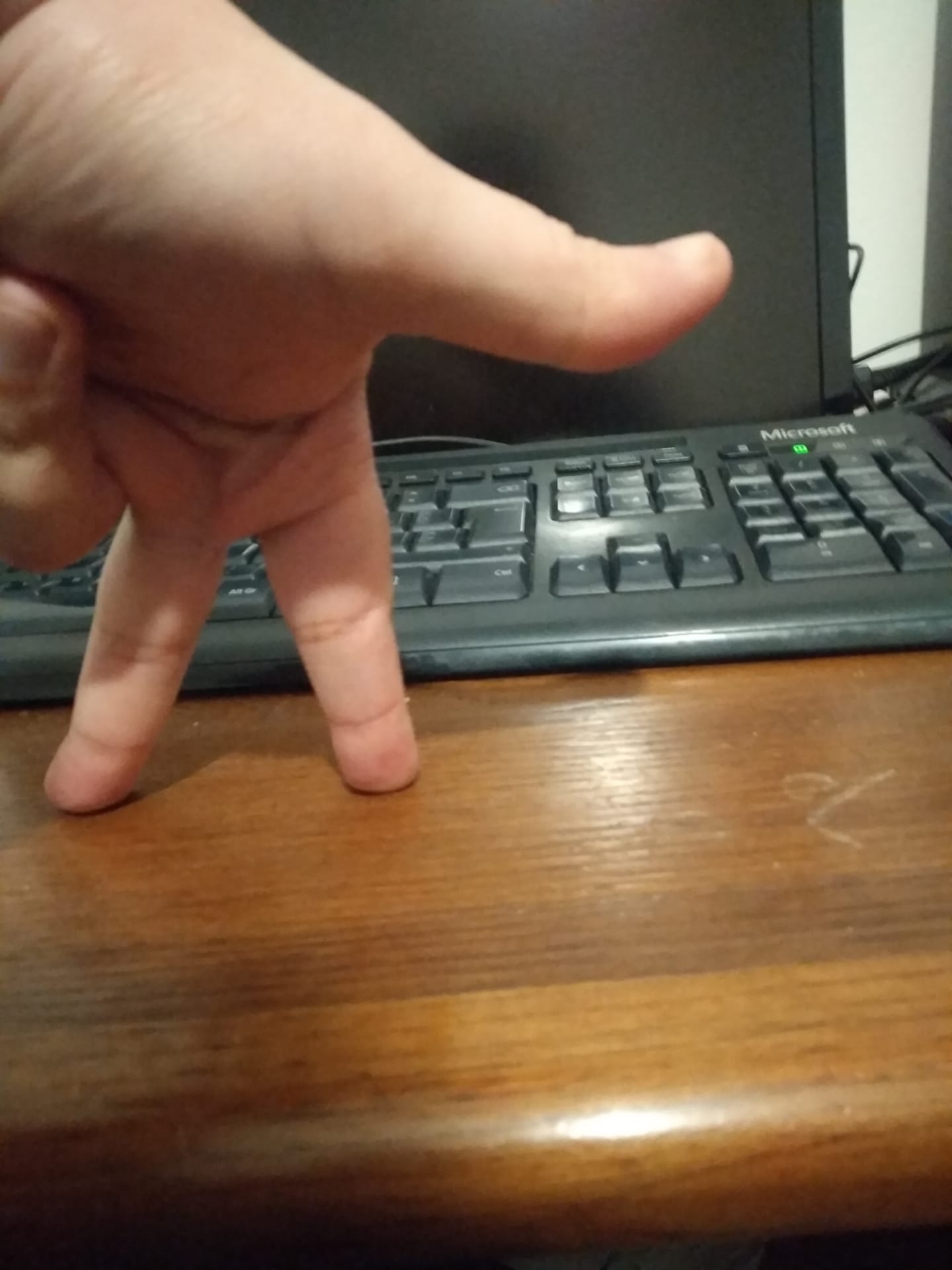 This is supposed to be a punch, I swear
Finger Fight is a tribute for those times, and the premise of the entire game is to look and feel like a game imagined by a child using the available resources.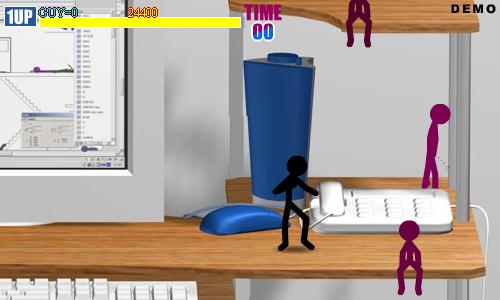 Fight Man or Xiao Xiao 9 (2002) is a good example of how the idea of using house items as scenery would work.
Some of the main tropes present in beat-em-up games are present, as the mechanics insist solely of moving in the X and Z axis, jumping and an action button which is used for punching and kicking not only enemies, but also collectibles and healing items. The story of fighting against a crime syndicate (The Militia) was also taken from the classical beat-em-up tropes, as the variety of enemies across the levels and a boss to end the level or the act.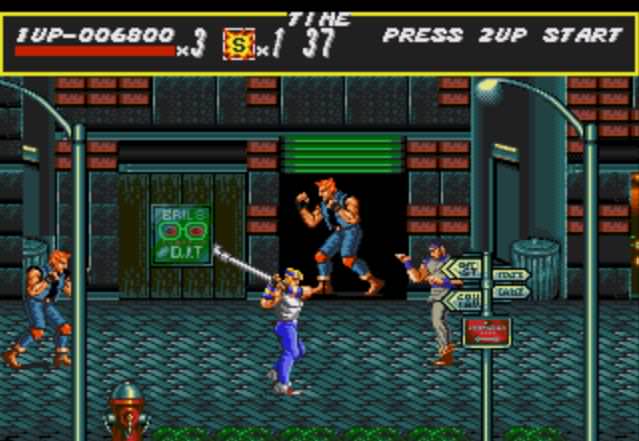 Streets of Rage (1991) partly inspired the story and artistic orientation of Finger Fight.
The level design is influenced mainly by Cadillacs & Dinosaurs, specially by these parts where the progression is also in the Z plane instead of solely in the X direction.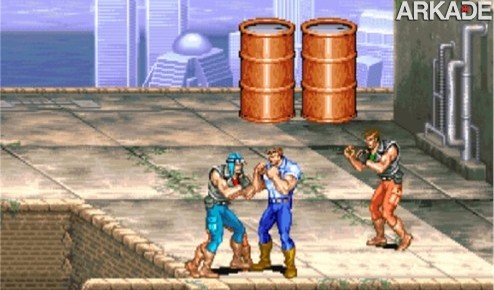 The very first level of Cadillacs & Dinosaurs served as an example of this; normally the level progression happens only in the X-axis, but in this game, the Z-axis also plays an important role
Sound design and moves will also feature references to fighting games and characters, cartoons, animes and movies, but also the ingenuity of childish imitation of such media.
The project will be developed in Unity, as our group has two developers with experience developing on this engine. The modelling and animations are planned to be made in Autodesk Maya, but Blender may also be used for emergencies. Finger Fight will be available for Windows this August, but early versions may be available here for the sake of testing.
We hope this will be enough to make a better understatement of our project.