Hello everyone! Today I'll share some information about Tiny Chair Studios' latest game, "Next in Line"!
Just a disclaimer that this is a working title and will eventually change. This game is being developed by one single member of the studio for academic purposes, and we'll keep you all posted on the progress.
---
Story Overview
Next in Line is a 2D Visual Novel, where 3 "ghost hunters" search an abandoned psychiatric hospital after watching a viral video where two kids managed to film a ghostly figure in one of the wings of the building. After travelling there to film some strange happenings, they have their first encounter with the supernatural, and it proves to be lethal.
---
The Characters
There are several characters in this game, and all will have 5 sprites each with diferent emotions. The main character will be displayed in the bottom left corner, next to the textbox, as a portrait. All other characters will have full-body sprites. The artstyle will be more developed than what is shown
The characters: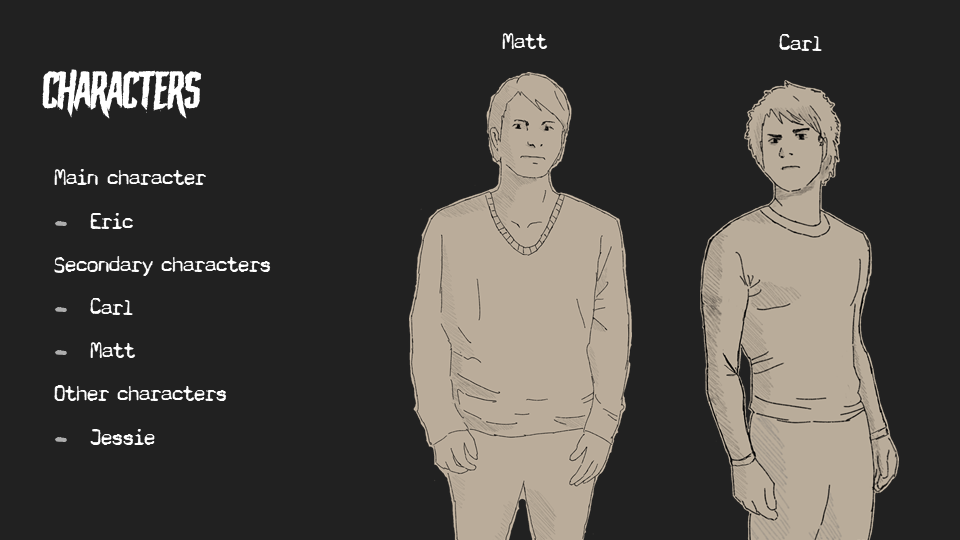 The Relationship Chart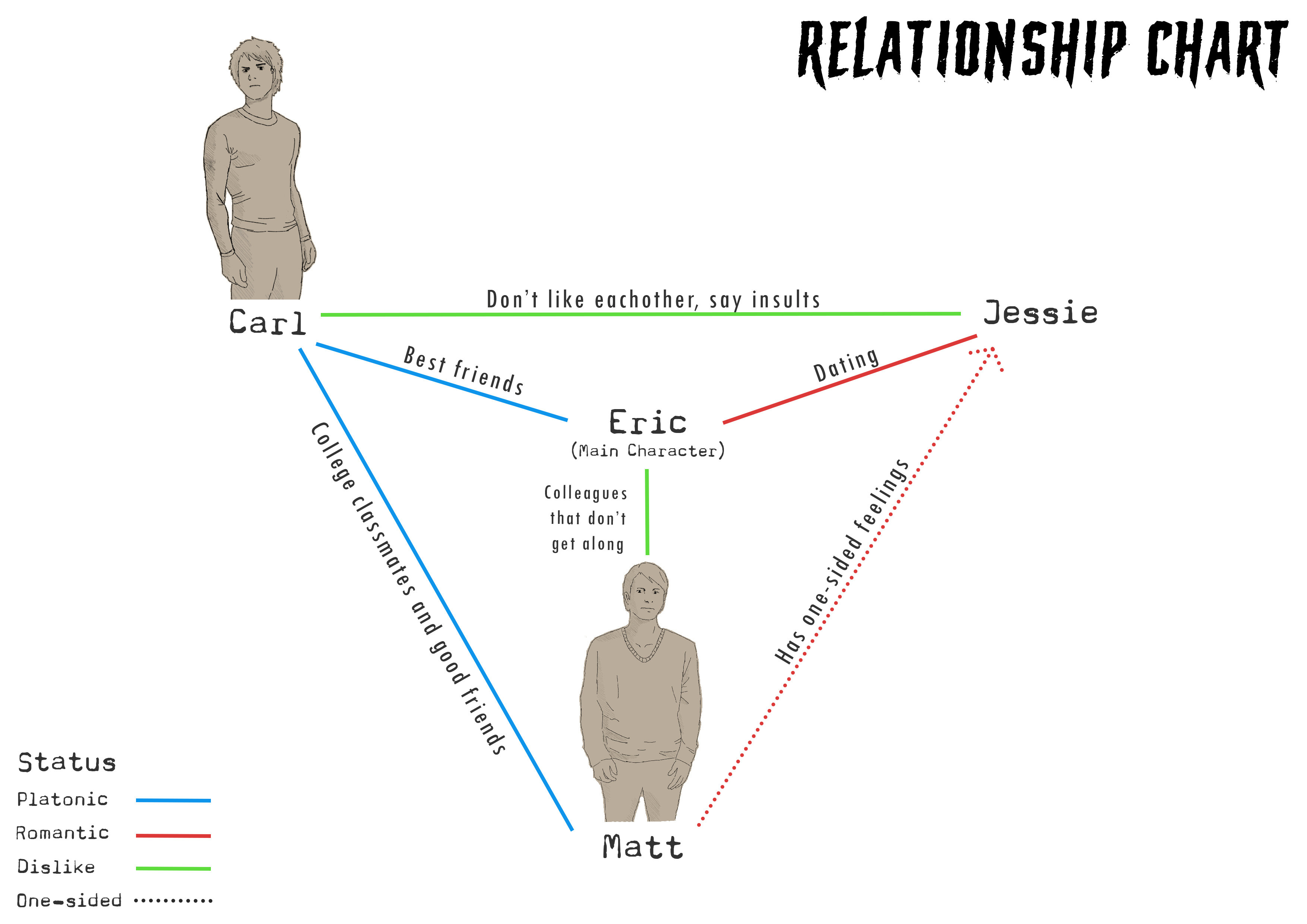 ---
Backgrounds
Some of the backgrounds will be hand-drawn, but since time is an issue in the development, most backgrounds will be an edited image, to look as if it was a painting. Some examples: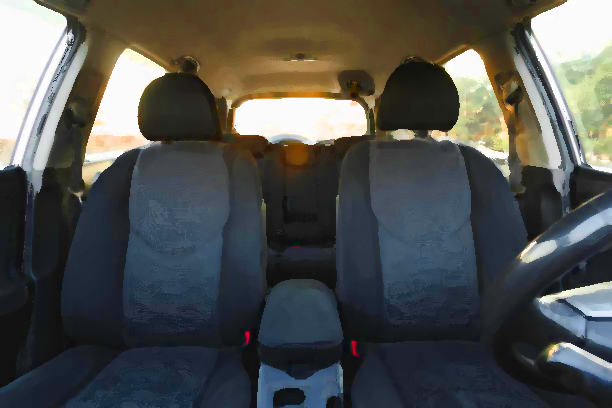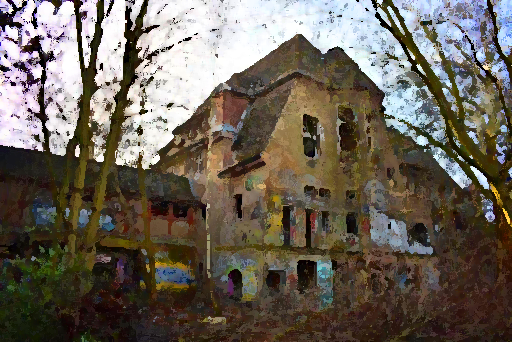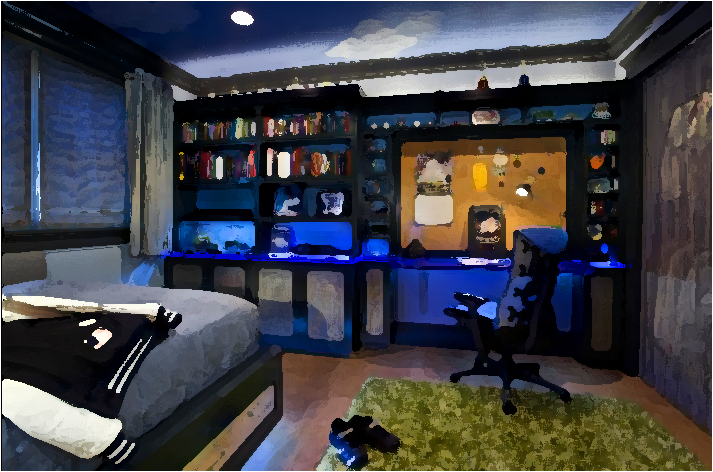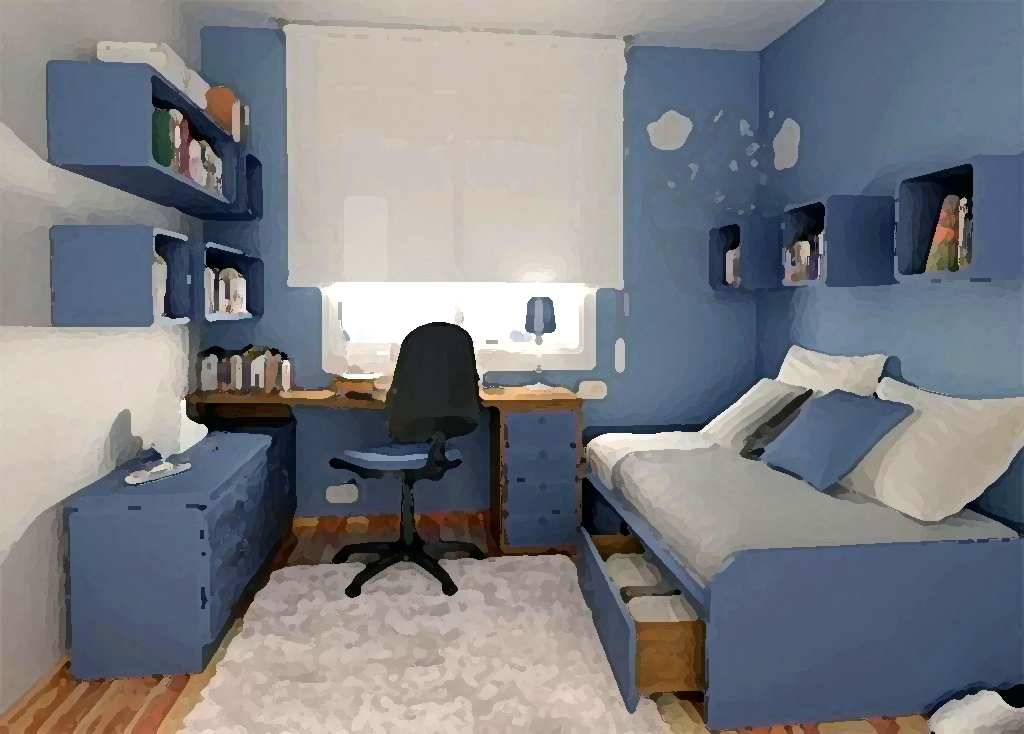 ---
Mechanics
As a 2D Visual Novel, there are very few mechanics. The gameplay consists of clicking through to read text, and clicking on buttons to make a choice when these appear on screen.
To make the game more interactive, there will be quick time events and puzzles added further into the development of the project.
Quick Time Events
These quick time events will consist of a text pop up in the upper left corner of the screen and a button prompt that will appear on the bottom of the screen, and that the player must complete in time. The quick time events will happen on key moments of the game.
An example of how these prompts will look can be seen below:


Puzzles
These puzzles will be simple, consisting of finding an object, interacting with it, and using it to solve the puzzle. An example of a puzzle: the player is locked in a room, and must find and pick up a key to open the door. The key might be hiding behind a picture, so the player must first interact with the painting, then pick up the key and open the door. This is a very simplified example, the puzzles implemented will be more complex.
These will happen at key moments of the story.
---
This is all we have to show for now, but stay posted because we will keep you updated on the progress weekly!
Thank you for reading!