The idea behind Master Spy is simple - use your cloaking suit and agility to evade obstacles to grab the keycard and make it to the locked door.

Simple, right? Except as you progress, a hoard of enemies and obstacles lie in wait - ranging from guard dogs to assassins to security drones - ensuring that the task at hand won't be easy.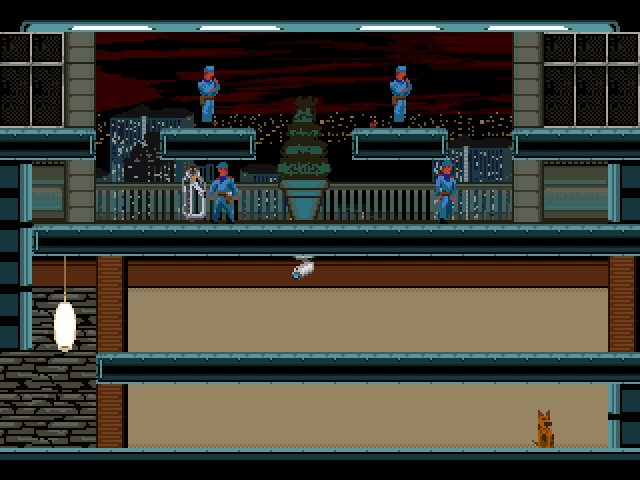 The Plan:
5 missions, each set in distinct locations, with 10 levels each. We have over 20 obstacles and enemies planned, each with unique mechanics, to keep the game varied and challenging.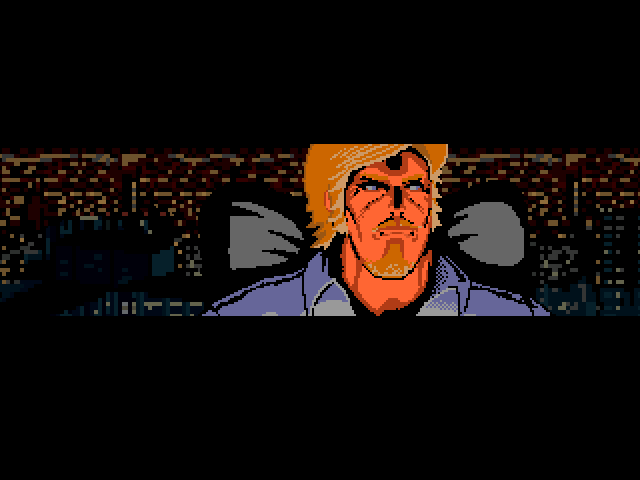 Cinematic pixel art cutscenes (ala Ninja Gaiden) will be integrated into the game to tell a story of intrigue, conspiracy, and betrayal.
The Origins:
The idea spawned out of wanting to create a short platformer that used simple mechanics that we create quickly, and was hopefully fun and challenging to play. The idea for relying solely on invisibility for the mechanics popped into my head early one morning, and I had a prototype of the game with the key elements - spy, guard, key, and door - by that evening. In my head the theme ranged from futuristic sci-fi to 60/70/80s spy-fi (I wavered between quirky and serious for the tone - be glad John kicked my butt into not going the quirky route). John quickly came up with the design for spy - the cloaking trench coat, tie, and ski-mask, and that pretty much nailed the era and set the overly serious tone of the game and story.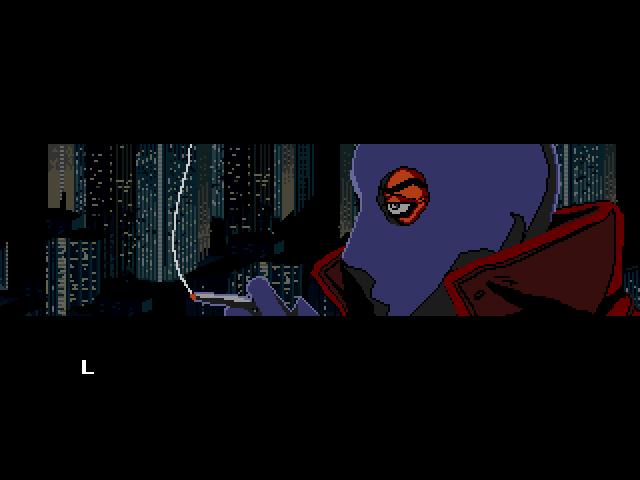 Of course, sometimes ideas blow up, and we decided to shoot for a full 50 level game, with pixel art cutscenes woven throughout. And thus, Master Spy was born.
The Inspirations:
Master Spy's Gameplay, Story, Art, and Motivation is inspired by a wide range of media, which includes, but is not limited to this list of cool things:
Golgo 13, Metal Gear Solid, Blackjack, Devilman, The Matrix, Oddworld: Abe's Exodus, mainframe computers, analog synthesizers, Ninja Gaiden, Dirty Harry, Super Meat Boy, Batman TAS, Hotline Miami, Shinobi.

The Goals:
The first goal is to release a demo of Mission 1 in the near future to give a taste of what it's like to be Master Spy. Expect the full game in early 2014.
Follow Master Spy's progress: twitter | blog | website/mailing list