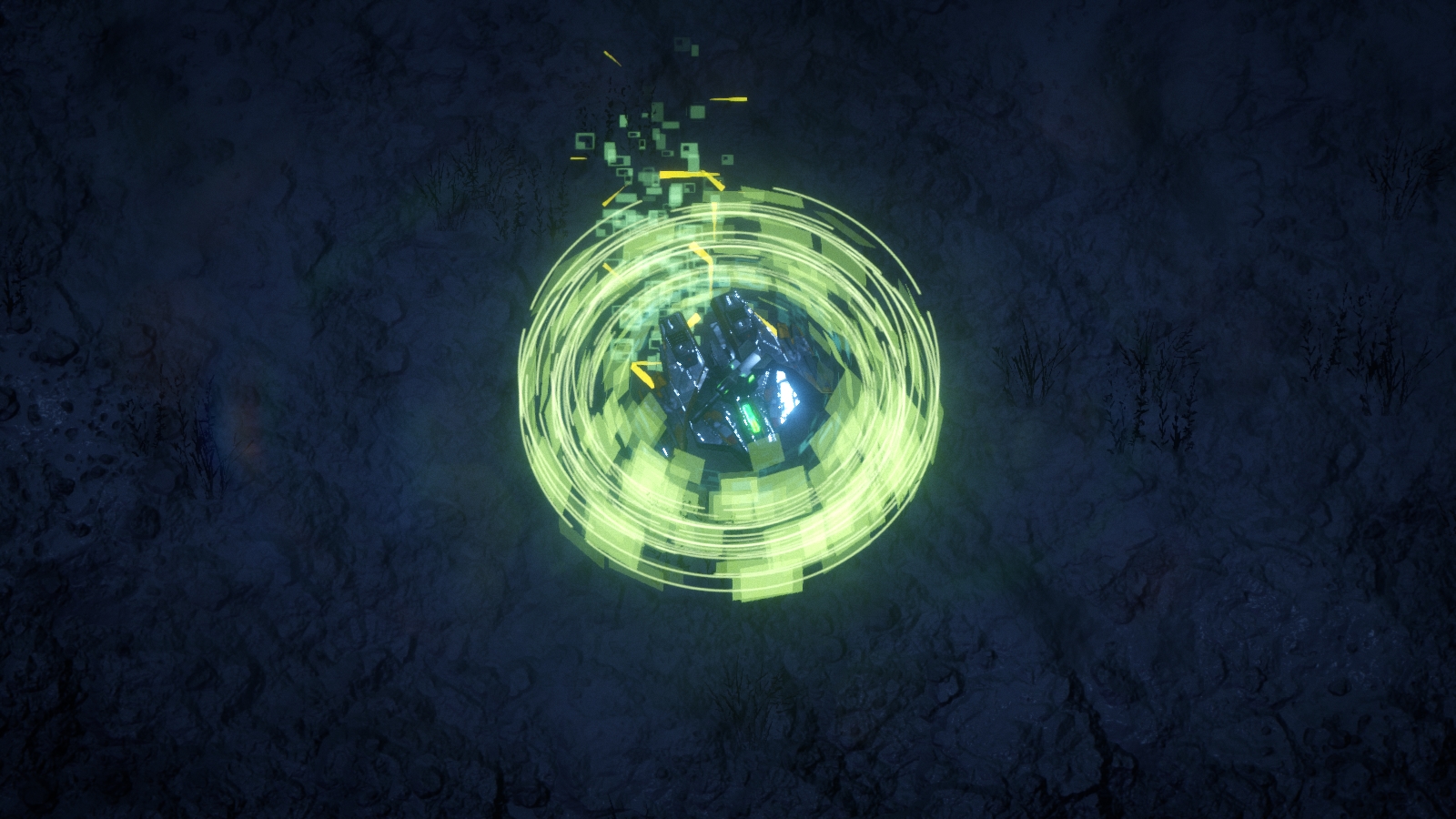 The concept of the overdrive ability is very simple, you double movement speed for a short while and any enemy close to you takes damage.
But it gets more interesting, overdrive deal hybrid of energy and rail damage, which means it can slow down its victims and tear apart their defenses, leaving them extremely vulnerable. While there is no drawback to using the ability, to unleash its full potential, you must come into close proximity of your enemies, and that is something you must consider carefully in DropCore.
And sometimes the choice is a bit more complicated.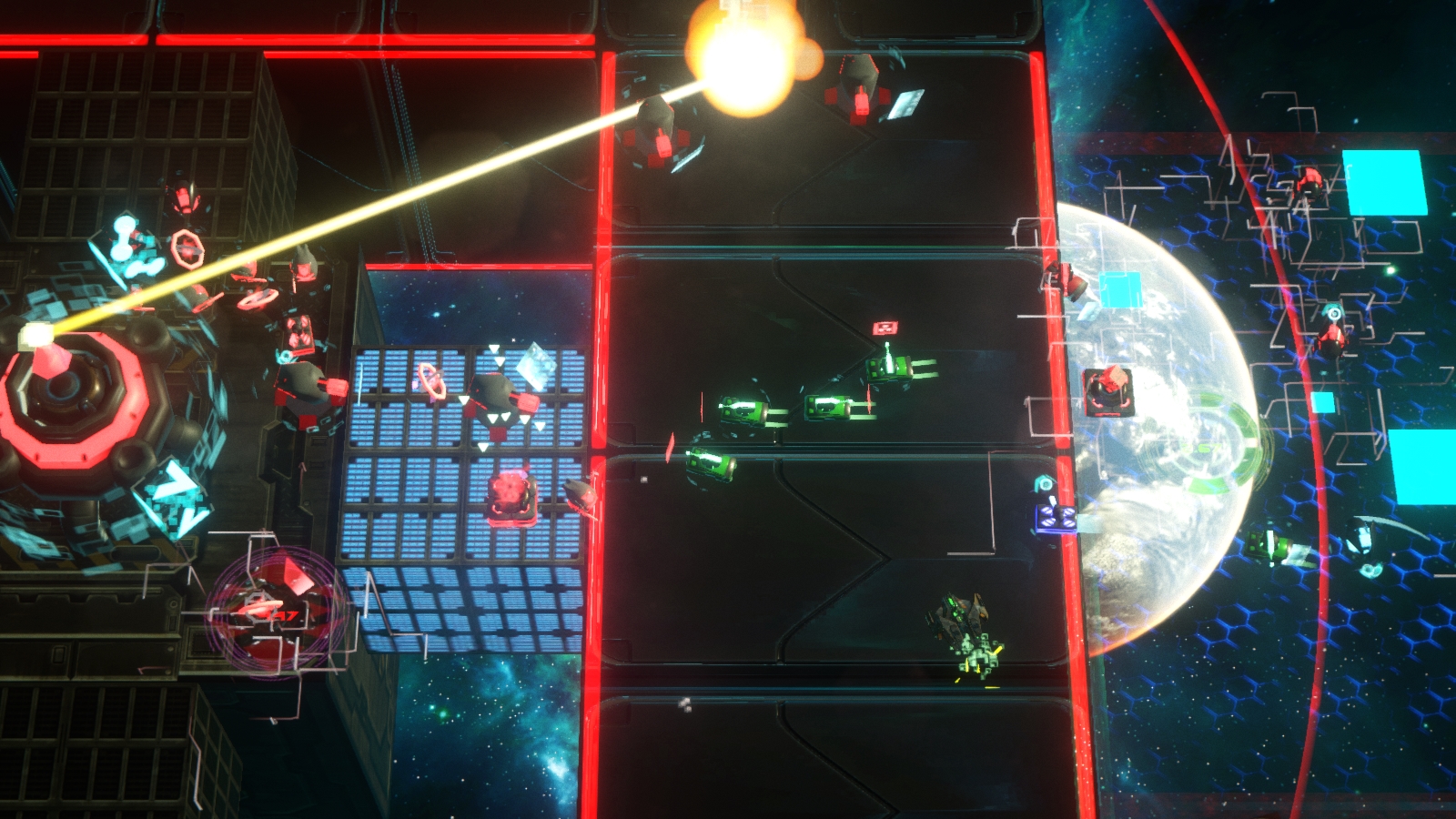 Do you want to charge in towards the left, or break the surround to the right?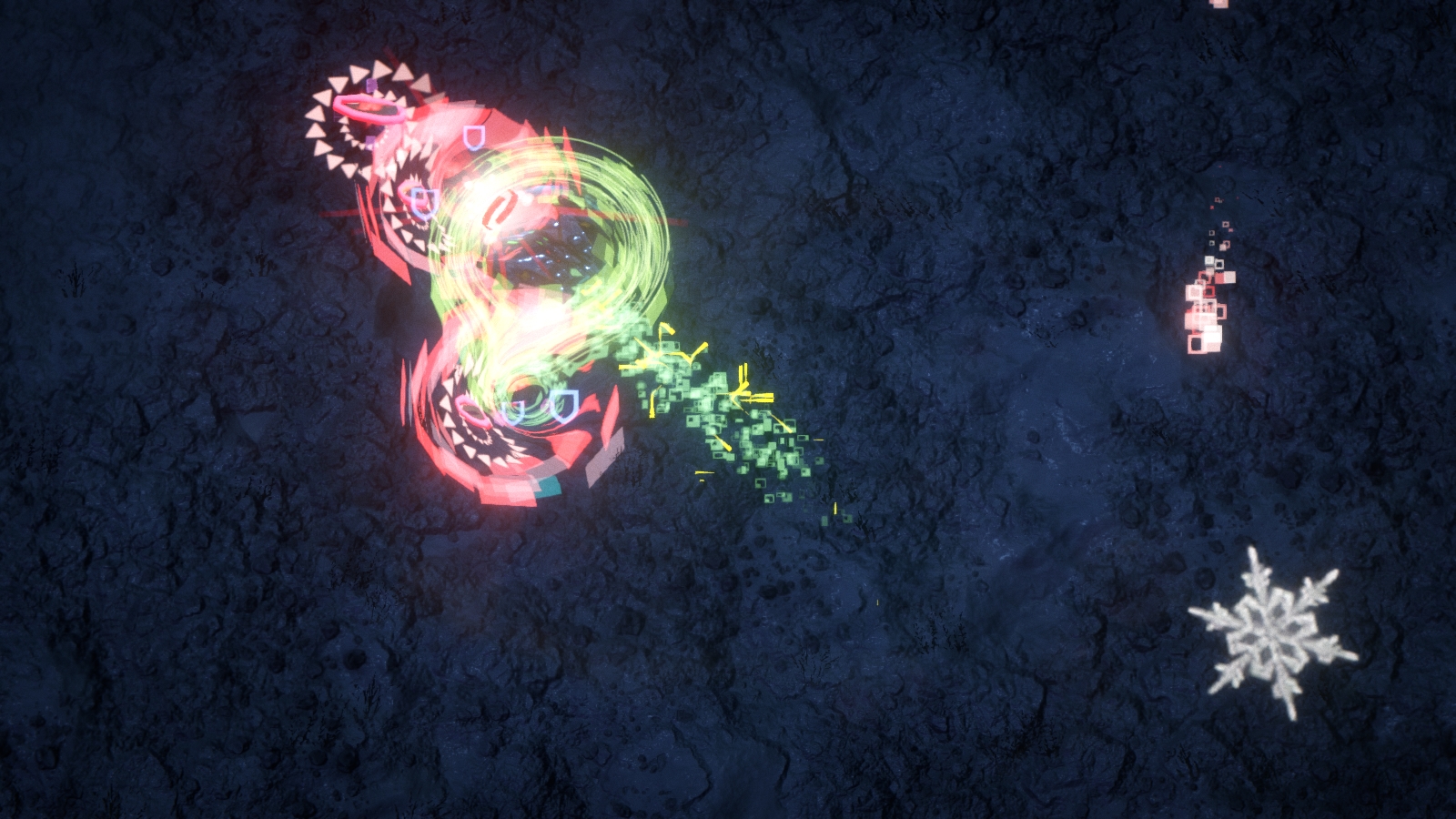 Overdrive in action.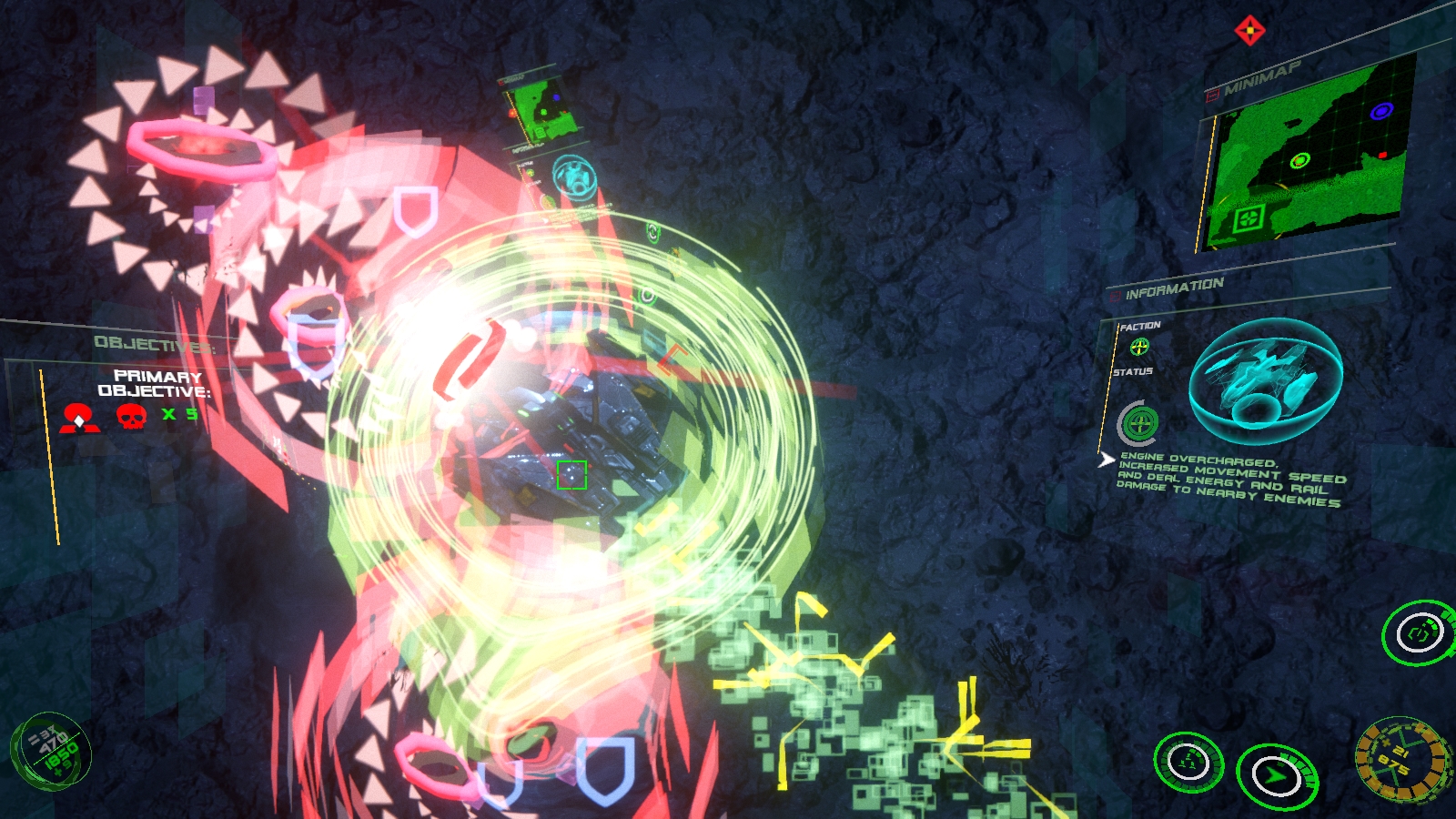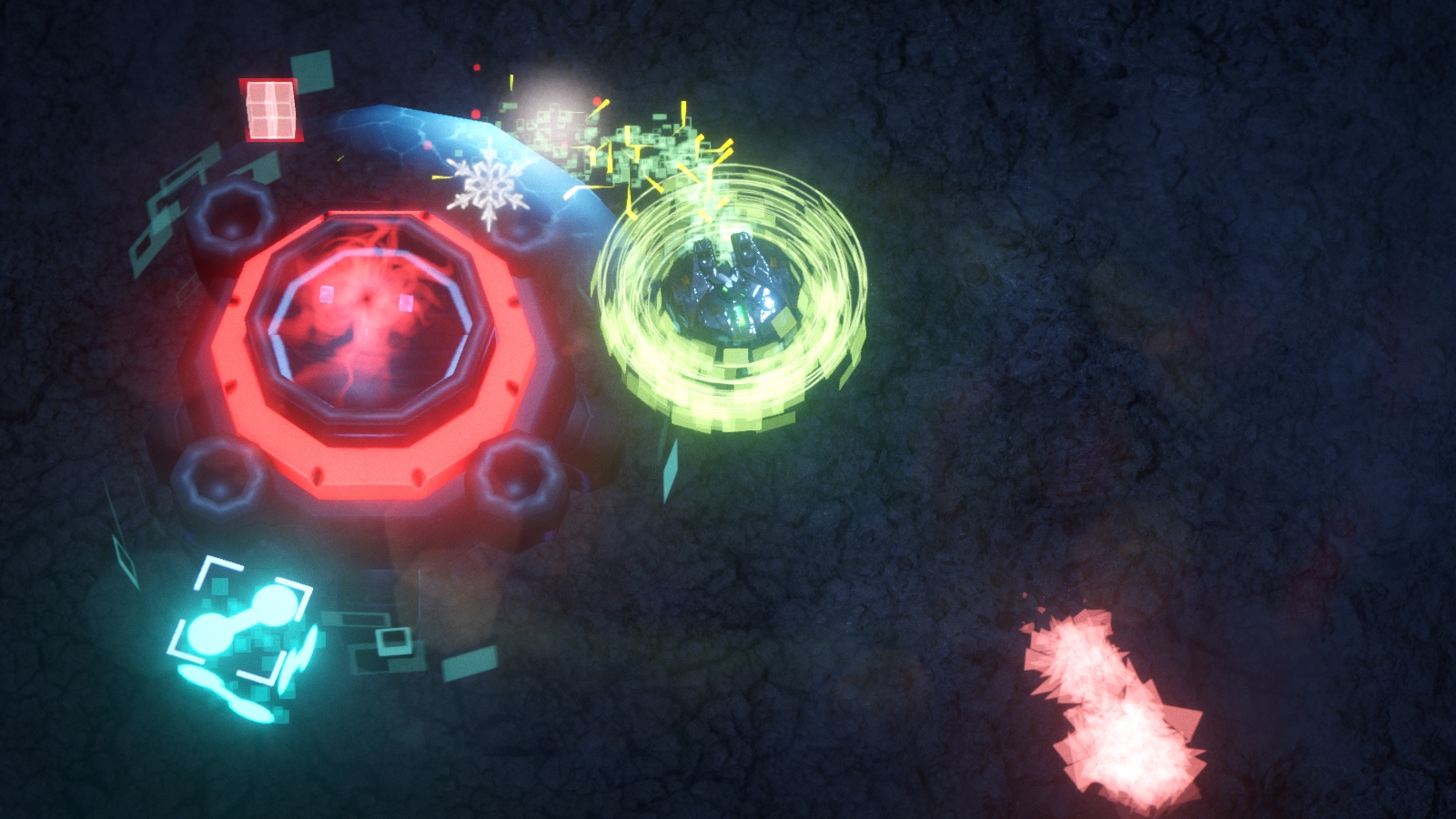 pretty effective against structures too!
Occasionally the speed boost is more important when you are being surrounded or bit off more that you can chew. That means you have to decide whether to reserving a considerable amount of energy so you can use overdrive at will, or go all out and double your combat efforts.
In certain situations you can get away with it though, but that will be covered in another time.
For now, check out the Playable alpha demo!