KNIGHTS & LEGENDS: ΩMEGA - INTRODUCTORY ARTICLE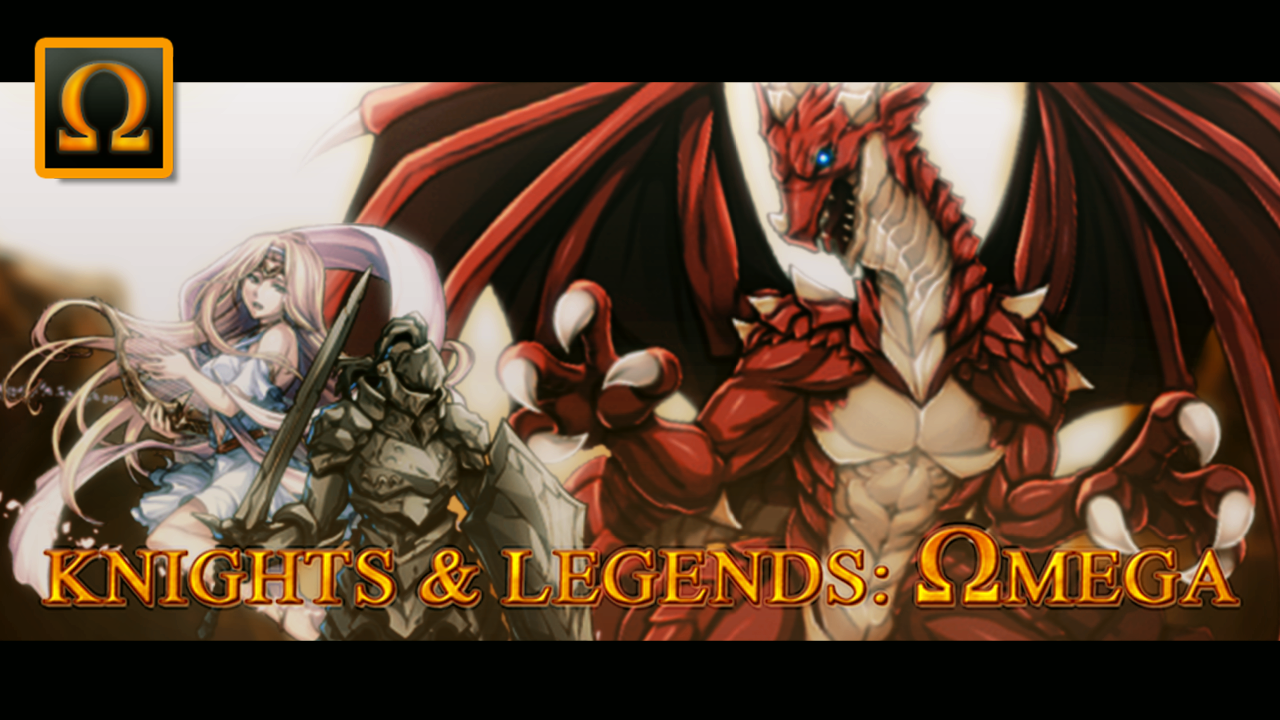 The Game
Knights & Legends: Ωmega, is a dark fantasy jrpg based off of the realm of Ezora. The world in which Knights & Legends' adventures take place. The title aims to deliver nostalgic 2D graphics, alongside the classical Active Battle System. Which is a step ahead of the old school Turn Based setup many of us grew up accustomed with.
The goal for Ωmega, is to heal the shortage of turn based role-playing games found in the market today. As you may already know, many of the classics have updated -or- modernized their gameplay style in order to stay relevant in this new age of gaming.
As an active game developer, I believe the Indie industry could greatly benefit from this idea. Old timers, will likely welcome Ωmega with open arms. As for the new generation, Ωmega will present a solid variant and mirror-reflection of how the (J)RPGs we play today, came to be.
The game picks up 10 years after the events in the soon to be released, Knights & Legends: Dawn of a New Age. While Ωmega is categorized as a sequel to K&L: DNA, its story will have little to do with the prequel and more to do with Maximilian, the Xhinian Templar. The protagonist of both 2D and 3D K&L games.
The Engine
Unlike its predecessor, which uses the Unity Engine. Ωmega will use RPGMAKER MZ. The decision came after giving it much thought, and considering what visions I had for the upcoming title. In my opinion, for someone who has been following the RPGMAKER releases since XP. The latest version, is by far the most audacious and near caught up release. With the coding language switch from Ruby to JS, I'll be able to deliver a more customized experience, while picking up some JS knowledge of my own. Same as my recent Unity Engine and C Sharp experience, I was able to mutually acquire much needed skills while developing Dawn of a New Age.
Creating games is a form to perfect my coding and other skills while staying productive. In the end, that's the method which works best for me. But not only that, with much of the flexibility available in MZ, I'll be able to focus more in the story and mechanics of Ωmega without having to worry about rigging, animations, modelling, etc. So, for this specific project I believe there's much to gain from using this particular engine. This type of role-playing games thrived from delivering a complex and entertaining tale, and weren't exactly known for its graphical prowess. Ωmega, will fully embrace what MZ has to offer.
The Demo (Windows)
The purpose of the alpha demo is to showcase the game's art style, user interface (UI), and general gameplay mechanics. At this time, much of the content is subject to change. You can make a difference in the development of this title by contributing with your feedback, thoughts, and opinion.
Please don't forget to leave a like ;)
Thank you for playing!
Regards,
Felix, J.
Knightstabletoprpg.com