The iPhone 5 just came, in some ways it was a gimmick, but in other ways it wasn't. It's most important new feature was it's larger screen.
I wanted to seize this new screen with a new game and, of course, the Retina Display for x2 quality. So I tought of Candypede (name to be determined):
It is a game about a cowboy tooth riding a giant flying centipede shooting peanuts to onions in ships to recover its candy.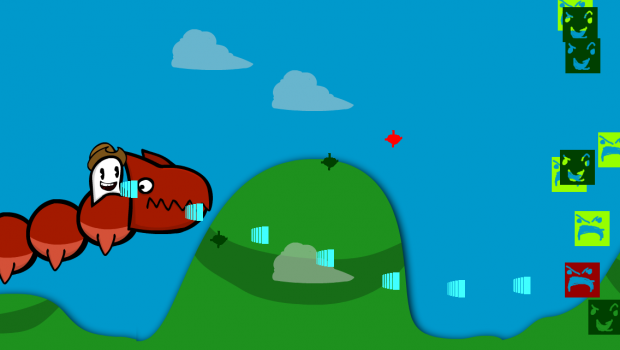 I currently have a pretty basic example of the game's looks and definition, you can get it by clicking below:

This game is currently being developed.