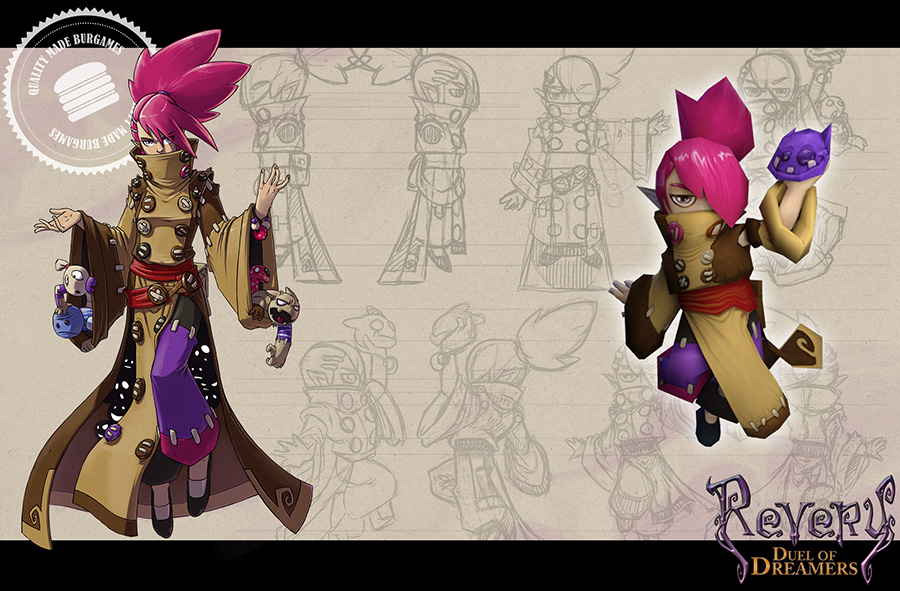 Leïla is a lonely young woman who is searching for an old friend dear to her. She shines in the manipulation of the oneiric sand, the matter with which all the persons and the things are made in the Dream world. She has developed an art that only a few Dreamers master: creation of animated puppets that are at hers beck and call… including during fights.
She is a precious partner to help her allies to give their best. Leïla doesn't distinguish herself in hand-to-hand fights.
See Leïla in the video of the Revery – Duel of Dreamers' prototype.