Introducing The Lazarus Grotto
Hi there,

So far we have shared with you two maps from Telefrag VR - The Fallen Champion and The Mobius Villa. You had the opportunity to play on the first one during open beta back in March. It's finally time to unveil the secrets about the latest map, called The Lazarus Grotto.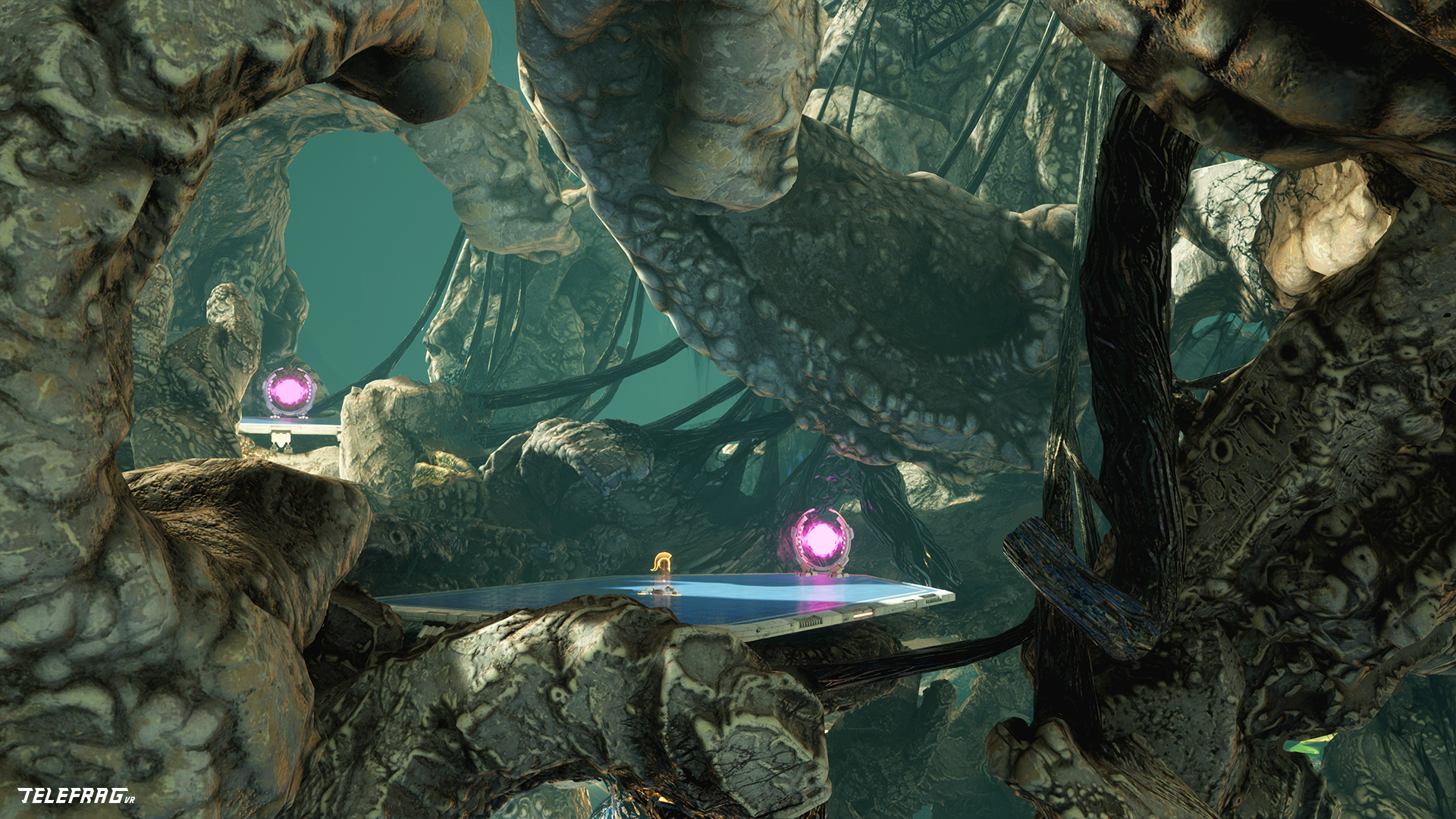 Do you remember Dagobah from the most popular movie saga? We could say that this comparison perfectly reflected what can be found on this swampy planet. Dirty wetlands arouse anxiety, so you better don't leave the playing field. Nobody knows what can be hidden in the nearby wetlands.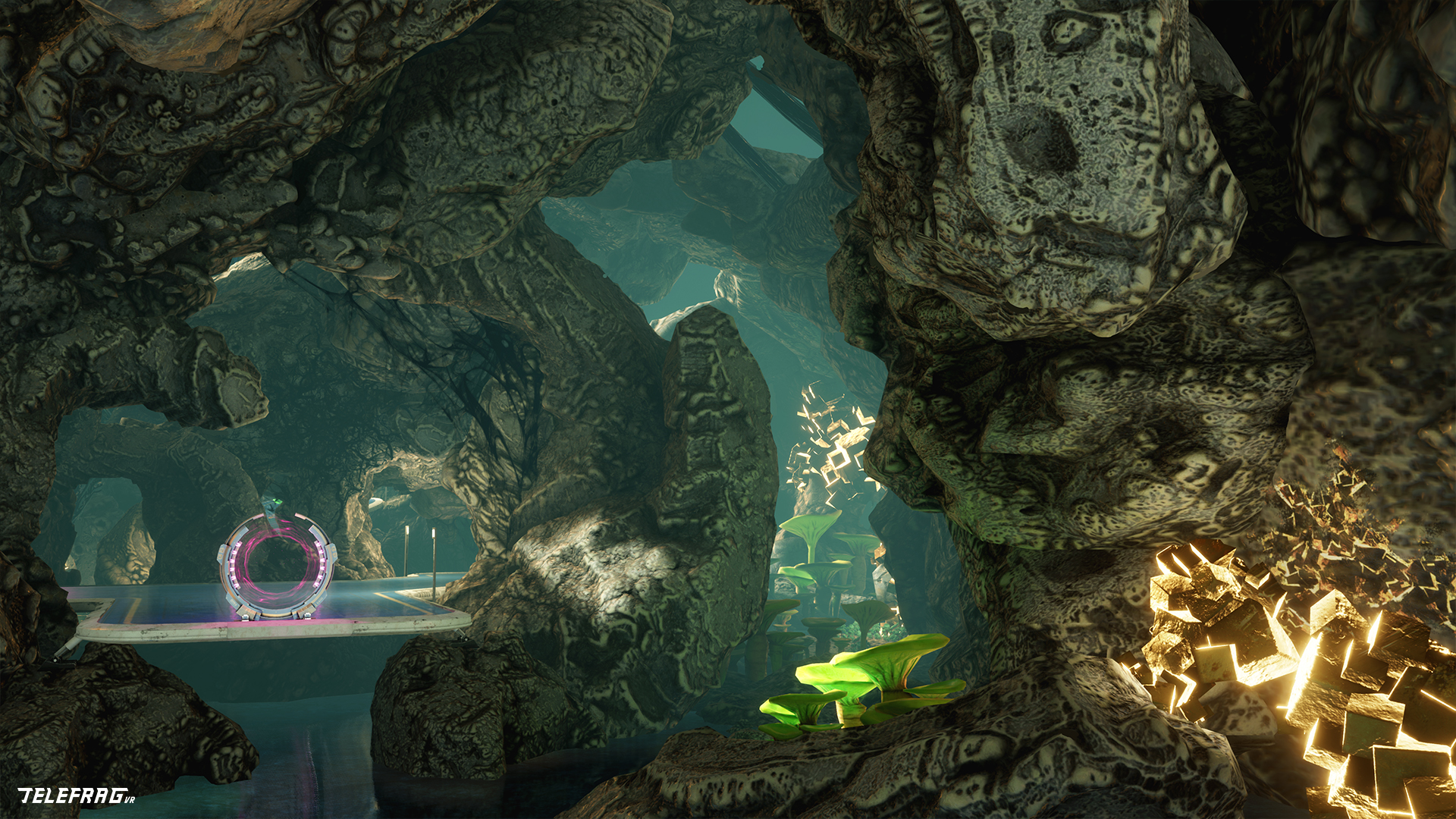 The arena winds around the rock formation, which allows you to fight on several levels. What is undoubtedly the advantage of The Lazarus Grotto - there are no dead ends here. It means that the fight can be carried out non-stop, and your plan of attack can be based not only on two-way teleport gateways but also on narrow spaces between rocks. Use the teleport attack to get to the other end of the arena, or change the location by 180 degrees and be upside down.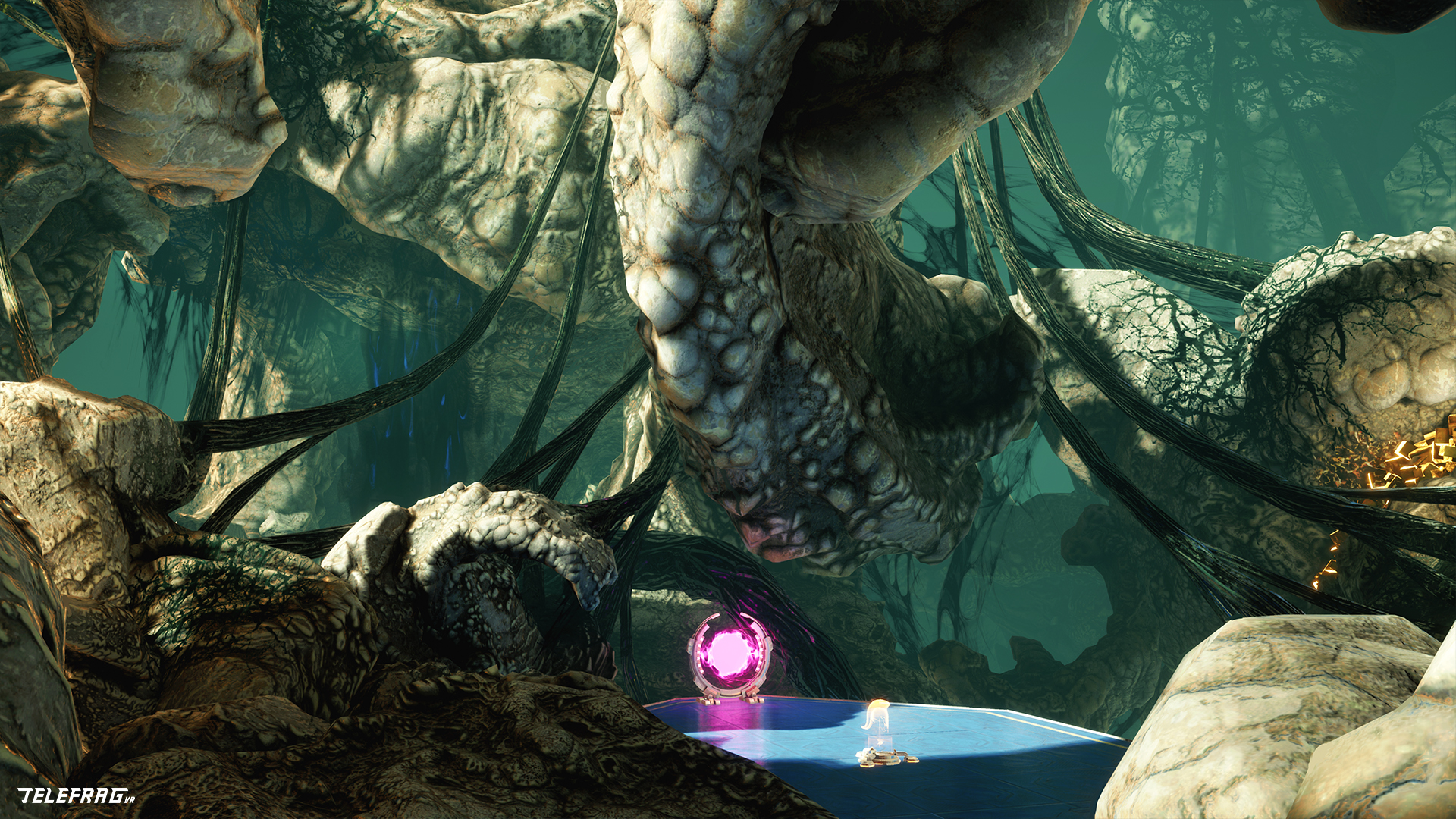 There is a lot of useful pickups, placed around the map. Make sure that you know the location of the mega-health pickup at higher levels and a pickup armor belt at level 0.


How do you rate the latest map? Feel free to share your thoughts about the map in the comment section! :) In the following weeks we will show you new weapons and the upcoming maps from Telefrag VR.
Stay tuned! If you wanna find more details about the game, check out the game product page on Steam.