Hello, Gladiators!

It's finally time to reveal our fourth map, that will appear in Telefrag VR. So far, you had the chance to visit the monument of old times - The Fallen Champion, as well as The Mobius Villa - based on classic Roman architecture. Two weeks ago, we switched the angle to another planet in the universe. The Lazarus Grotto doesn't look like a holiday resort. Swamps effectively deter unauthorized guests.
THE IMPERIAL SHIPYARD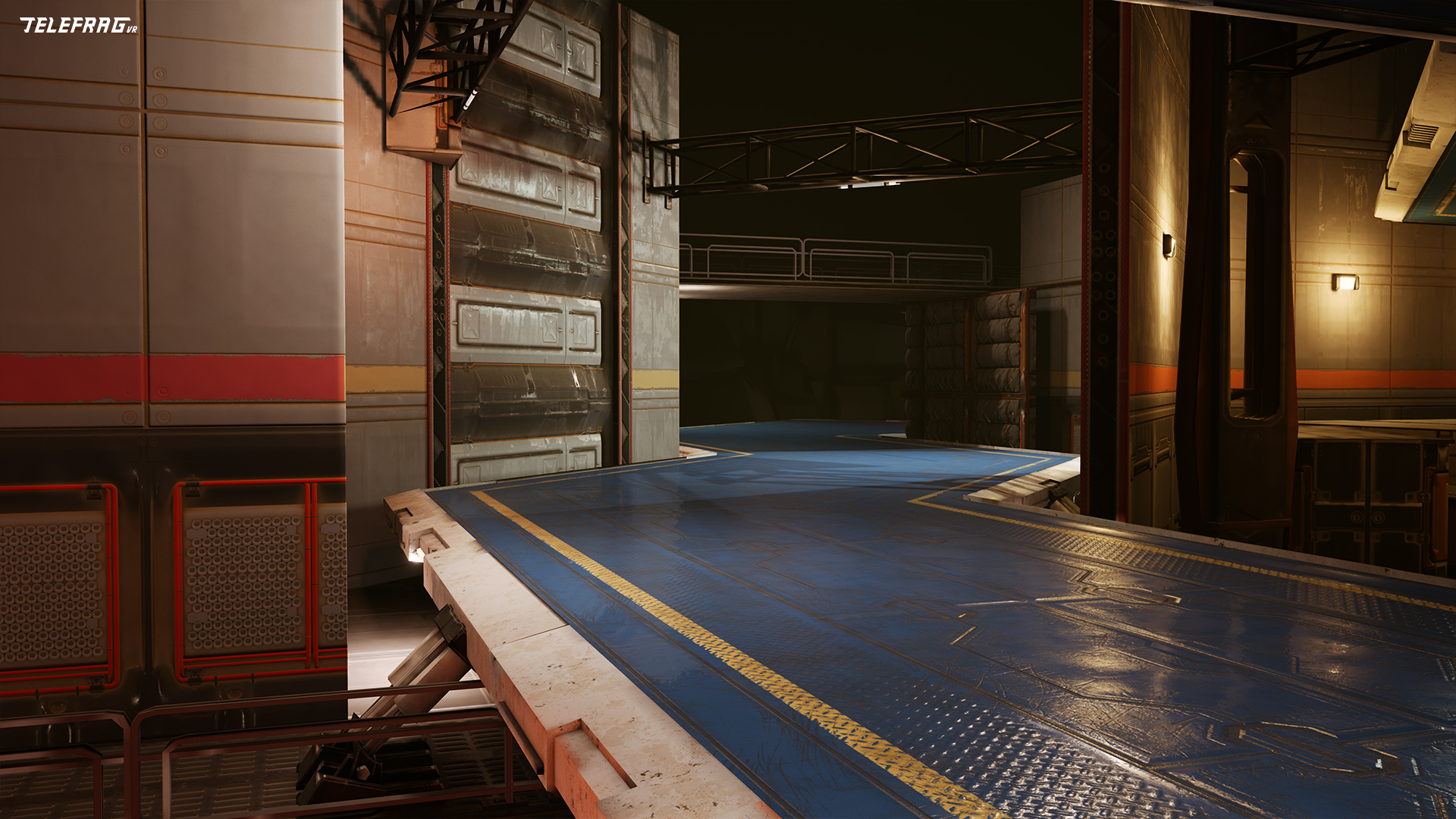 The shipyard is overwhelming with its industrial character. You will not find here anything but big cylinders, metal stairs and corridors winding along pipes and other raw materials. The enclosed area is isolated from the sunlight, which should alert you and make you more cautious when crossing the map.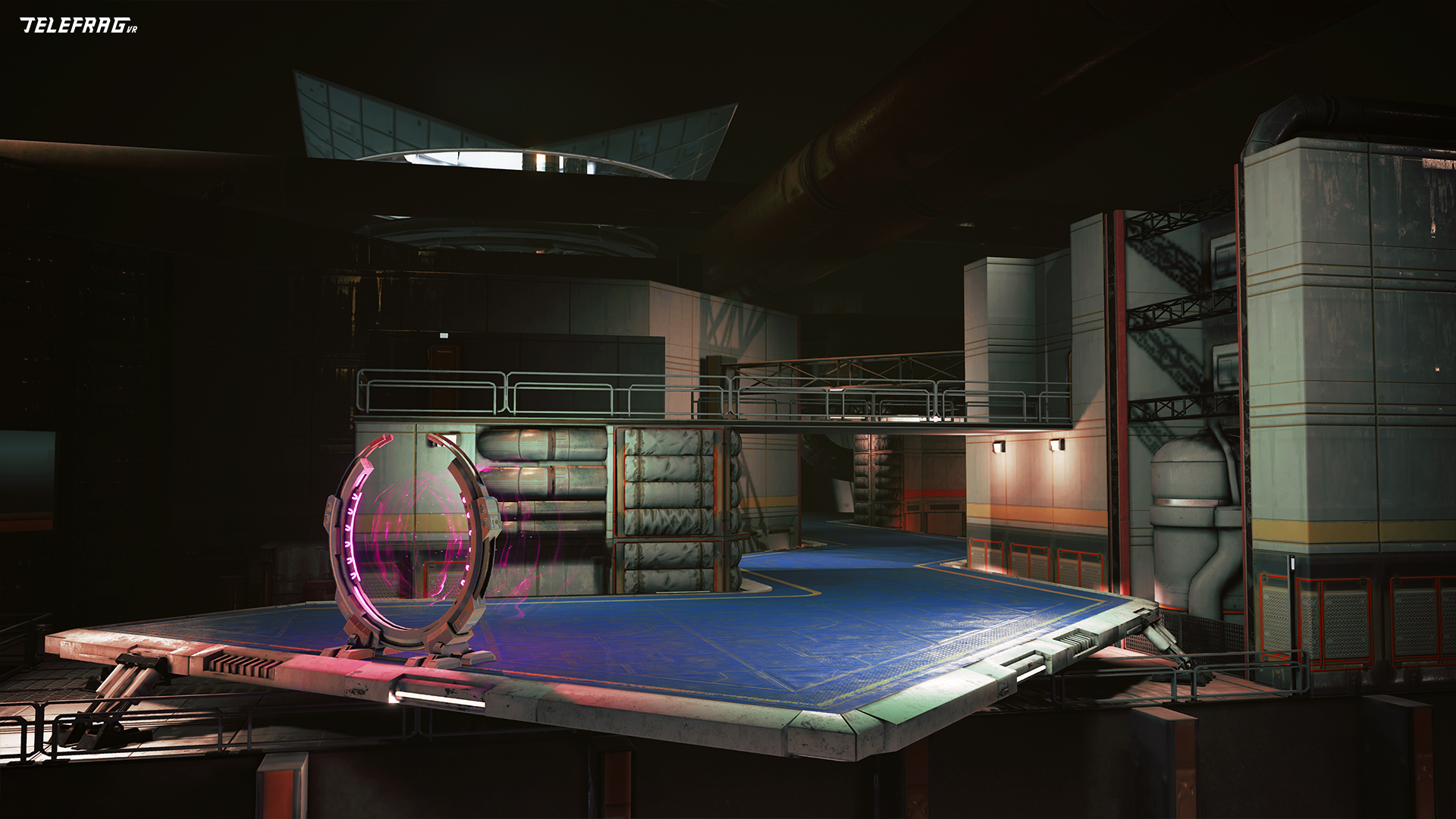 The most critical spots include a sloping platform in the distance, which in its position seems to be the perfect passage to the next level. However, its open nature means that you can quickly become a target. Another bottleneck is the corridor, with path crossing in different directions and orientation towards the earth.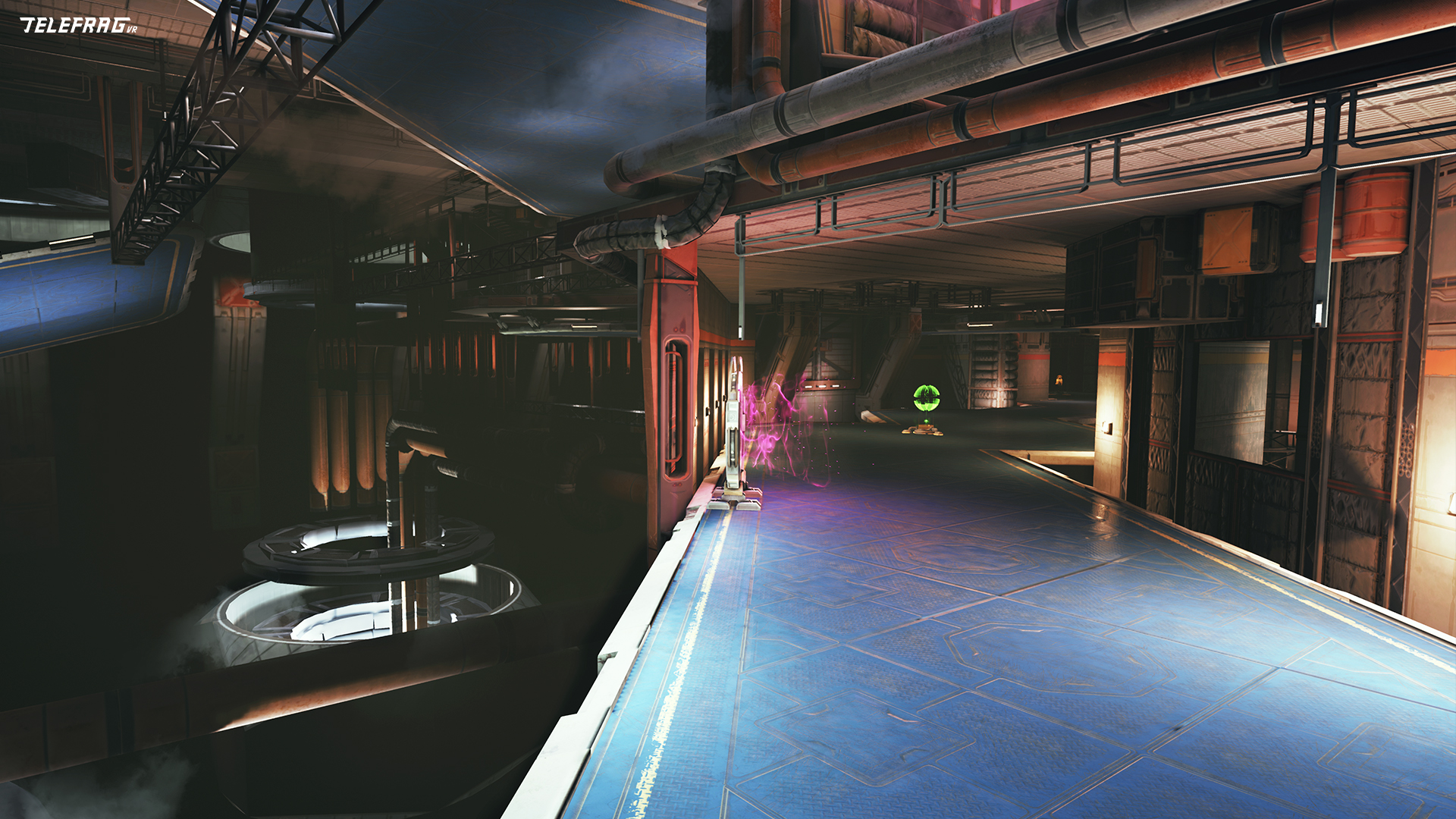 Mega health is located on the highest level of construction. You can get there thanks to the previously mentioned places, or using small gaps between the walls and ceilings. Teleport orb does not need much space, which means you can quickly disappear from the enemy's sight for a short time.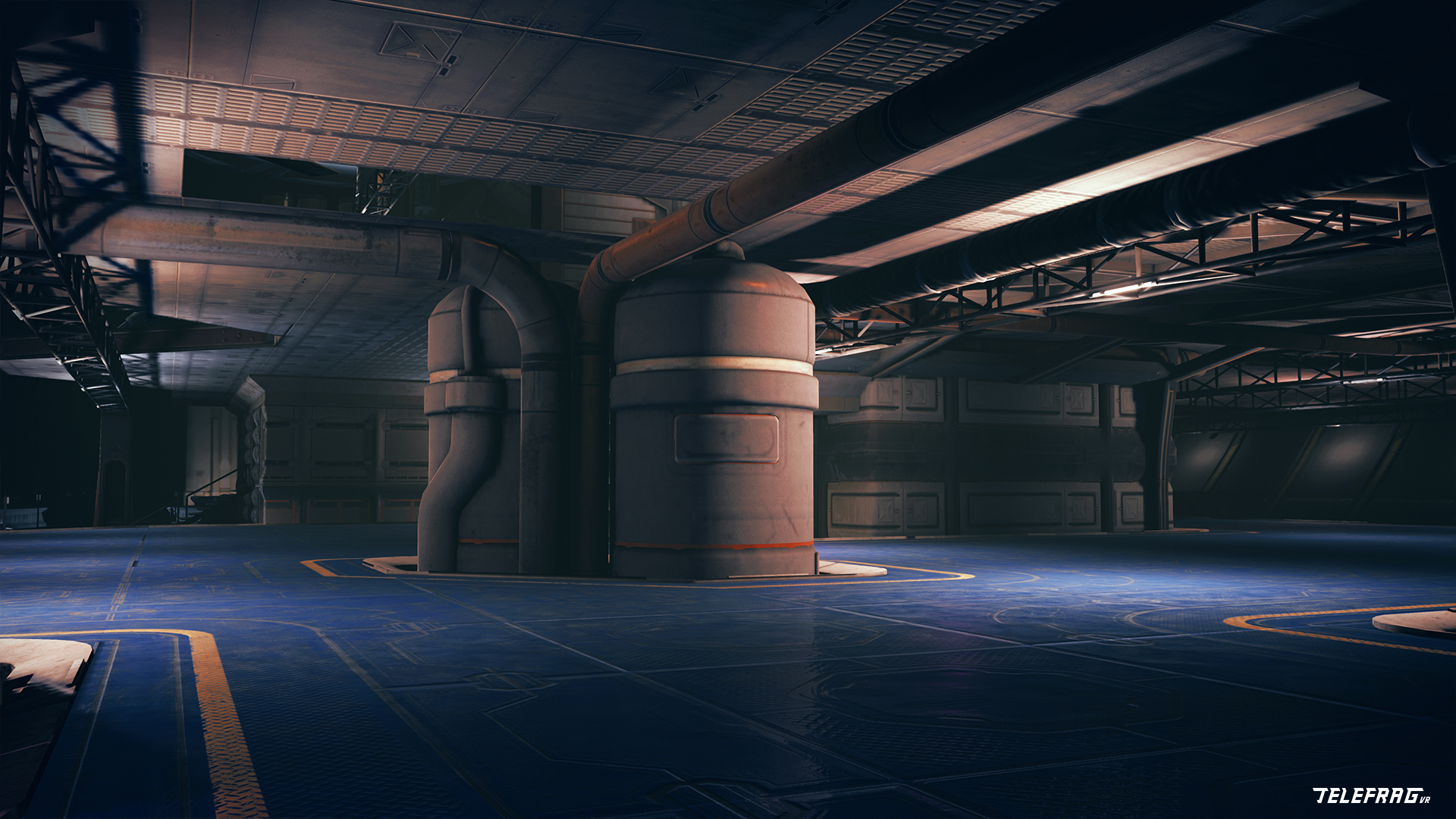 Especially Flak Cannon and Particle Cannon could be useful in the Imperial Shipyard. You will not find many opportunities to fight for a long distance here.

How do you rate the latest map? Feel free to share your thoughts about the shipyard in the comment section!