Wow- it's been a busy week or so! Not only have the team started on the new player models but we've also got some new weapons, an updated logo and also the beginnings of our first Bushido map! Lets start with the Archer, expertly modeled by Kieran: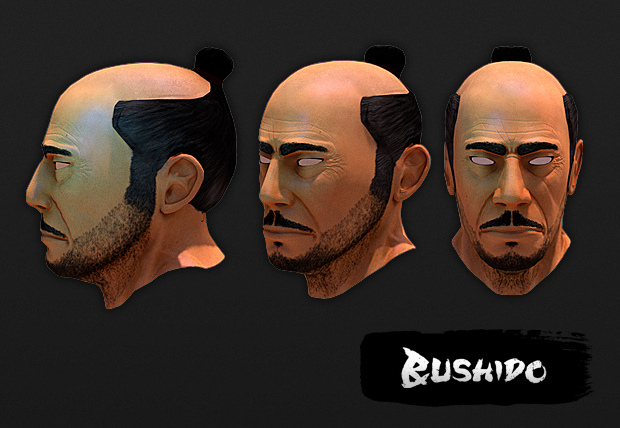 We've also got new weapons from the newest member of the team- Rob. He's crafted the exotic looking Sasumata and Ono (Japanese axe):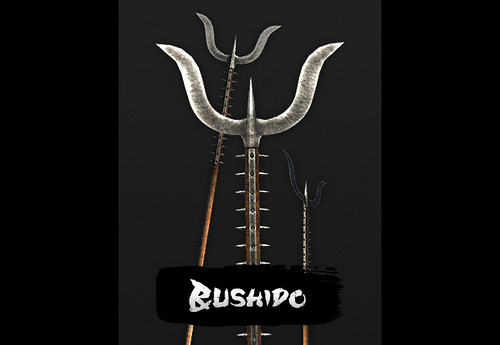 Check out our image gallery for more shots of Rob's work.
I've also been pretty busy- improving our existing logo (hand painting the letters using a Sumi-e brush and ink in an effort to emulate traditional Japanese calligraphy) and also doing some modelling. Below is a shot of the Bo-Shuriken, modeled and textured by Rob but with a few tweaks from myself: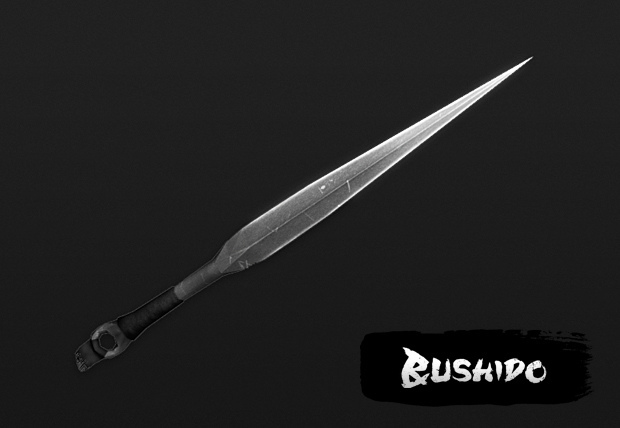 That' it for this week- remember to check out our gallery for more info, or join our Steam community for all the latest news and views.