To all rebels: fasten your seatbelts and join the ride!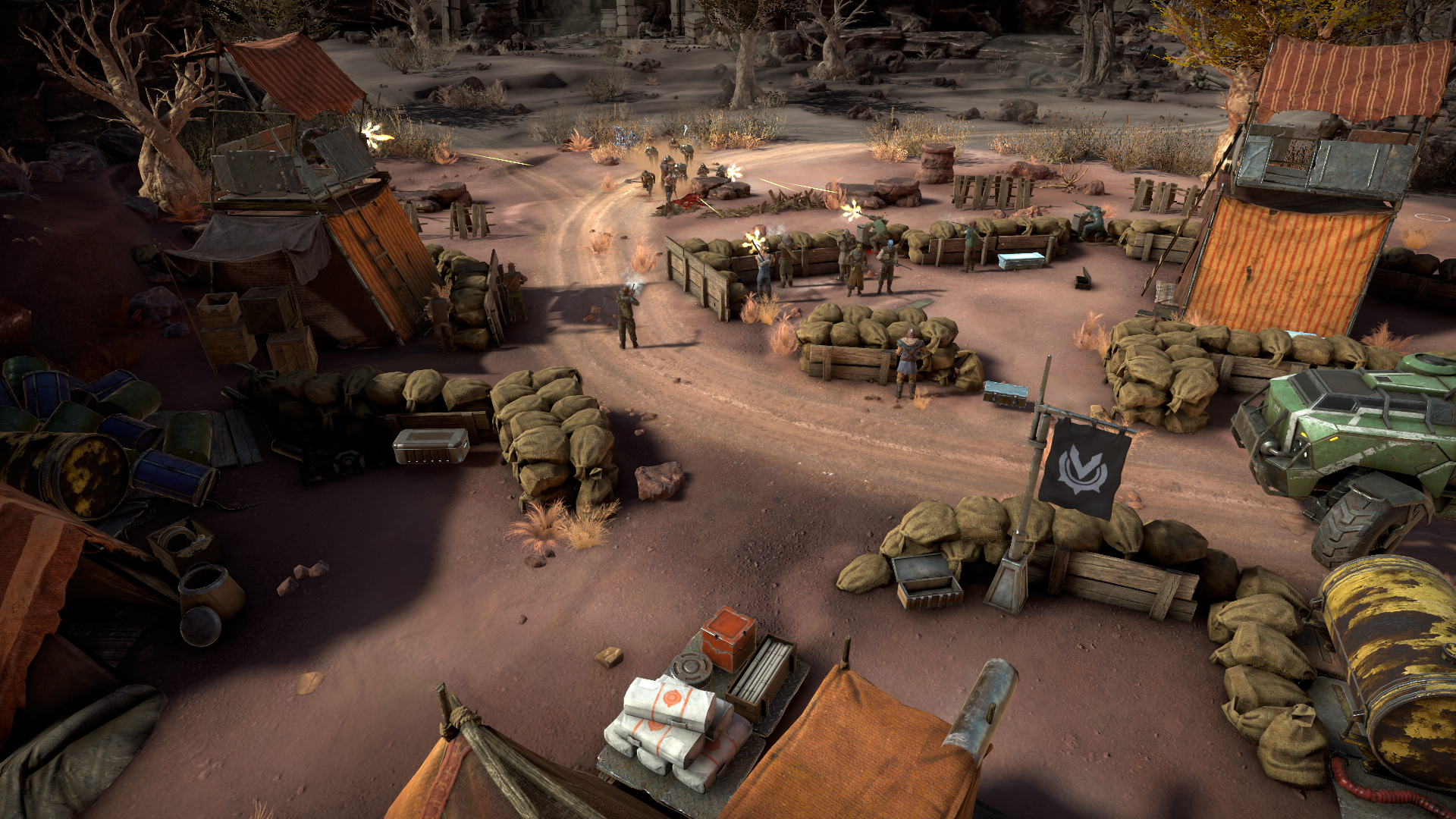 Skirmish
We are happy to inform you, that the first skirmish map has been released. We know you've been waiting for this for quite some time, but we wanted to make sure that everything clicks right. Hopefully, the time has paid off. We've really pushed ourselves to the edge of a knife to bring you the best possible experience.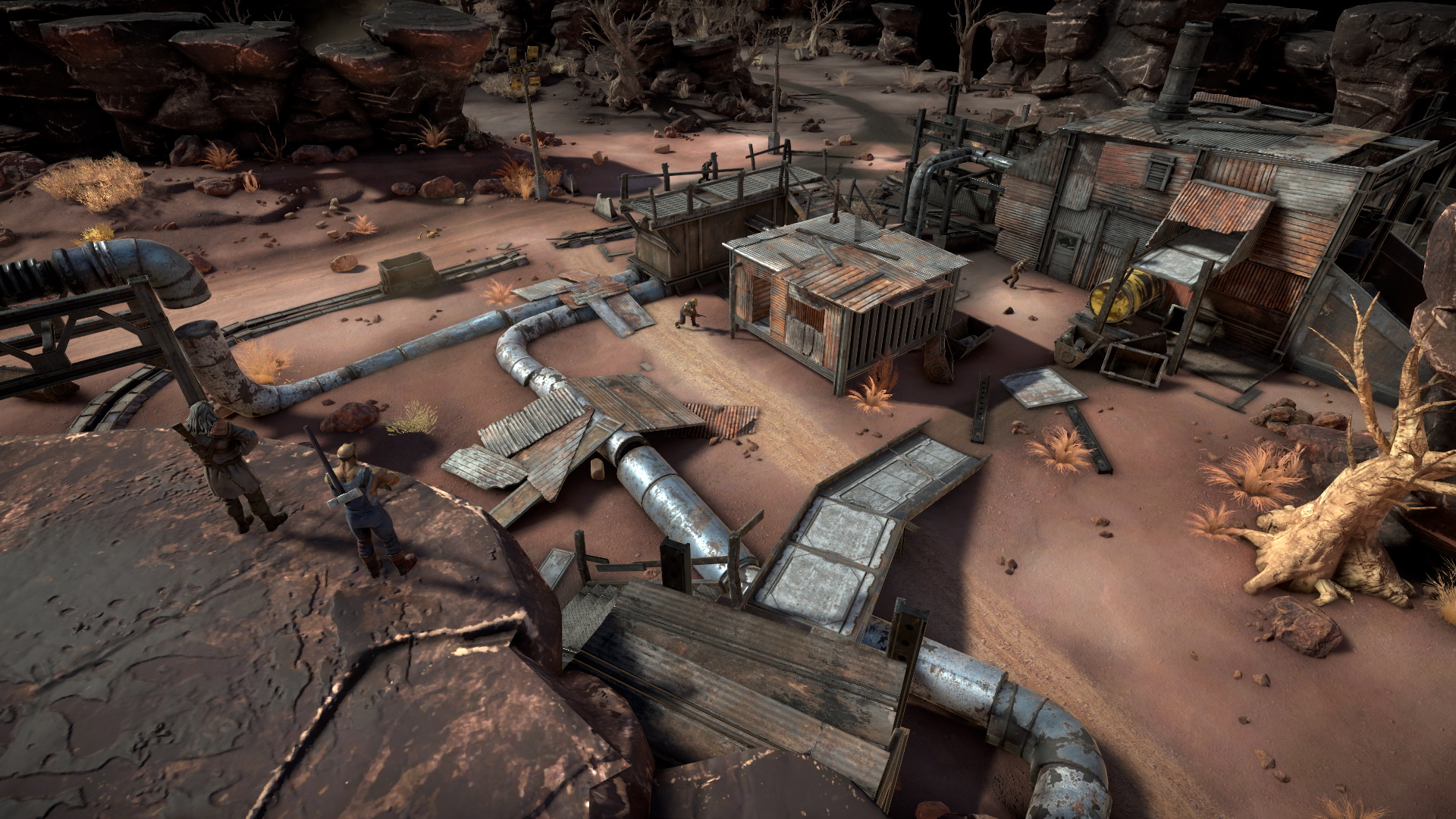 Beware though, it's no ordinary skirmish you might've been used to in other titles. Not even close. Many secrets and hidden opportunities lies ahead. Prepare for an intense action & somewhat hard challenges. You have been warned!
One hint: a few 'things' had been scattered around the desert which might come handy if you are able to find them.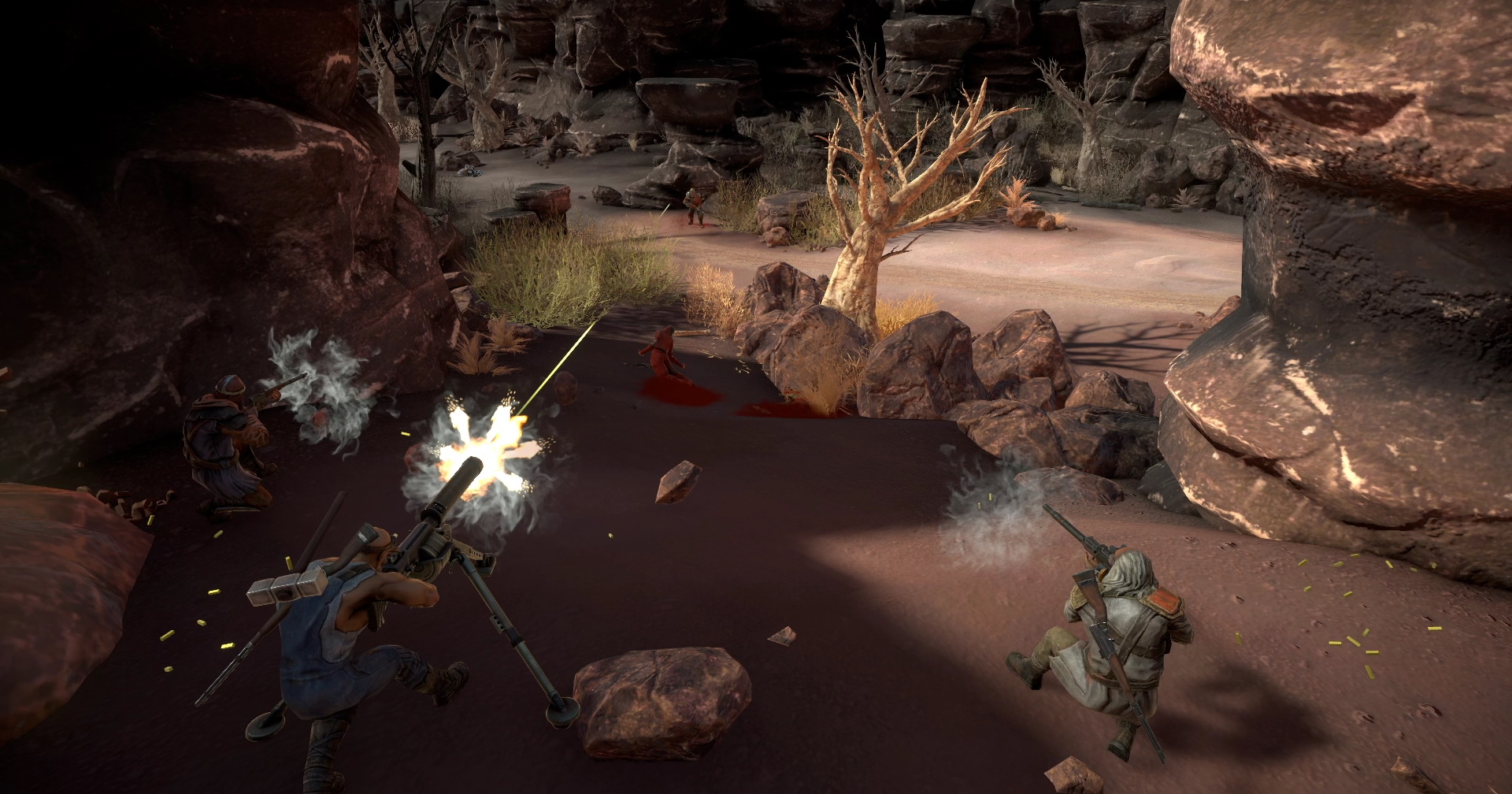 New features:
Camera rotation and tilt (hold ALT + middle-mouse button, then move the mouse to change angle)
+ reset button (can be found on Minimap)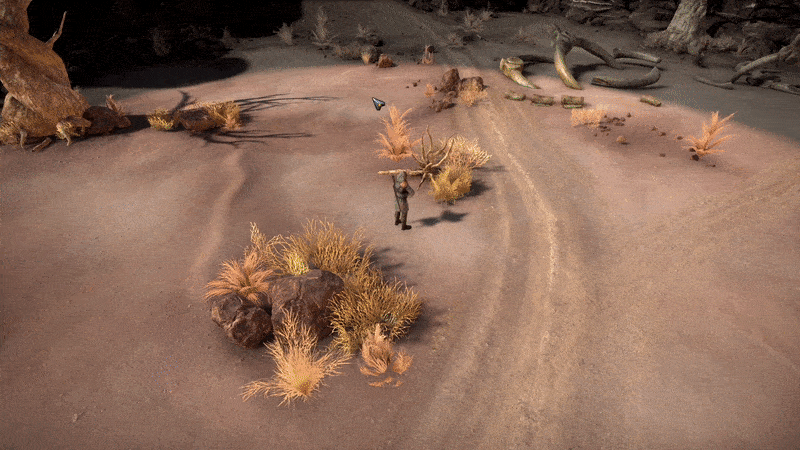 3 GUI modes that can be switched by pressing TAB (full / minimalistic / none)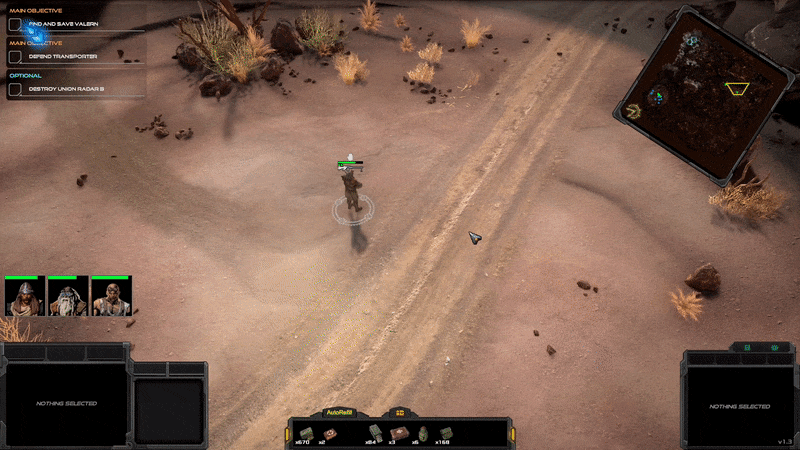 Automatic refill (can be turned on/off with Autorefill button in the Inventory tab)
Units will now automatically refill small amount of ammo from available ammunition as soon as they run out of ammo.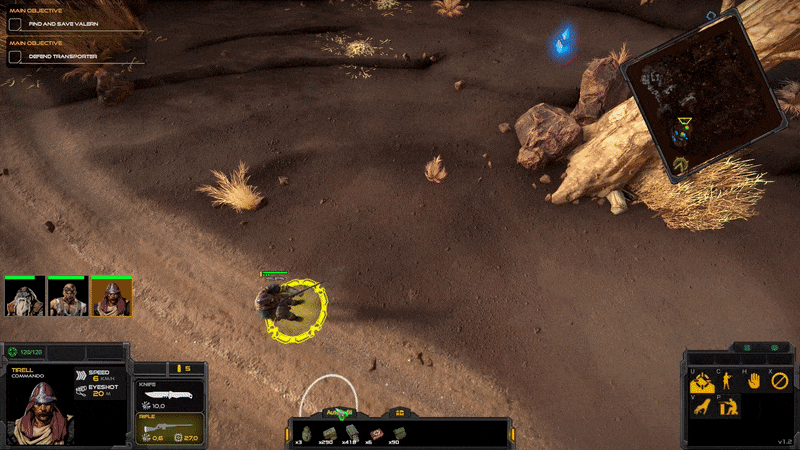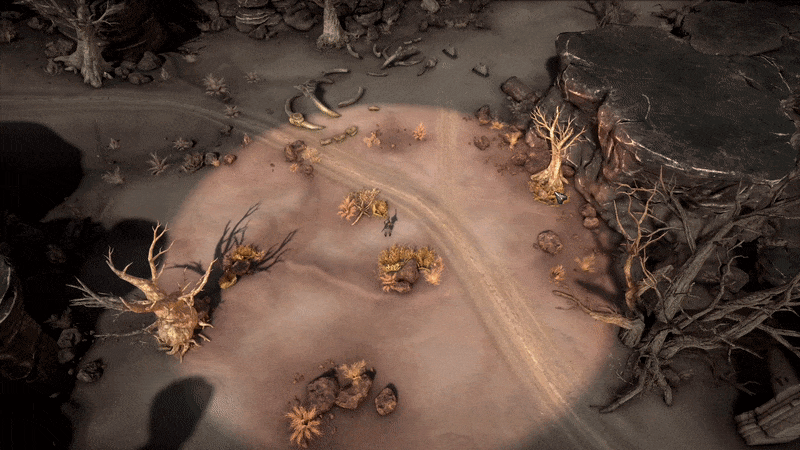 Bug Fixes:
objectives are now correctly placed on the minimap
Misc:
level design has been tweaked to complement full camera rotation
navigation path visual rework
Community
We hope you will enjoy the first skirmish level at least as much as we do. Your support and feedback is very important to us. We'd love to discuss about your ideas & propositions that might bring more value to the Gray Zone. Drop what's on your mind in our Discussion forum and we will definitely join the conversation.
Follow the game on Steam and our social media.

P.S. You will never see them coming.