Lunar World... A blue dimly lit world in the moonlight...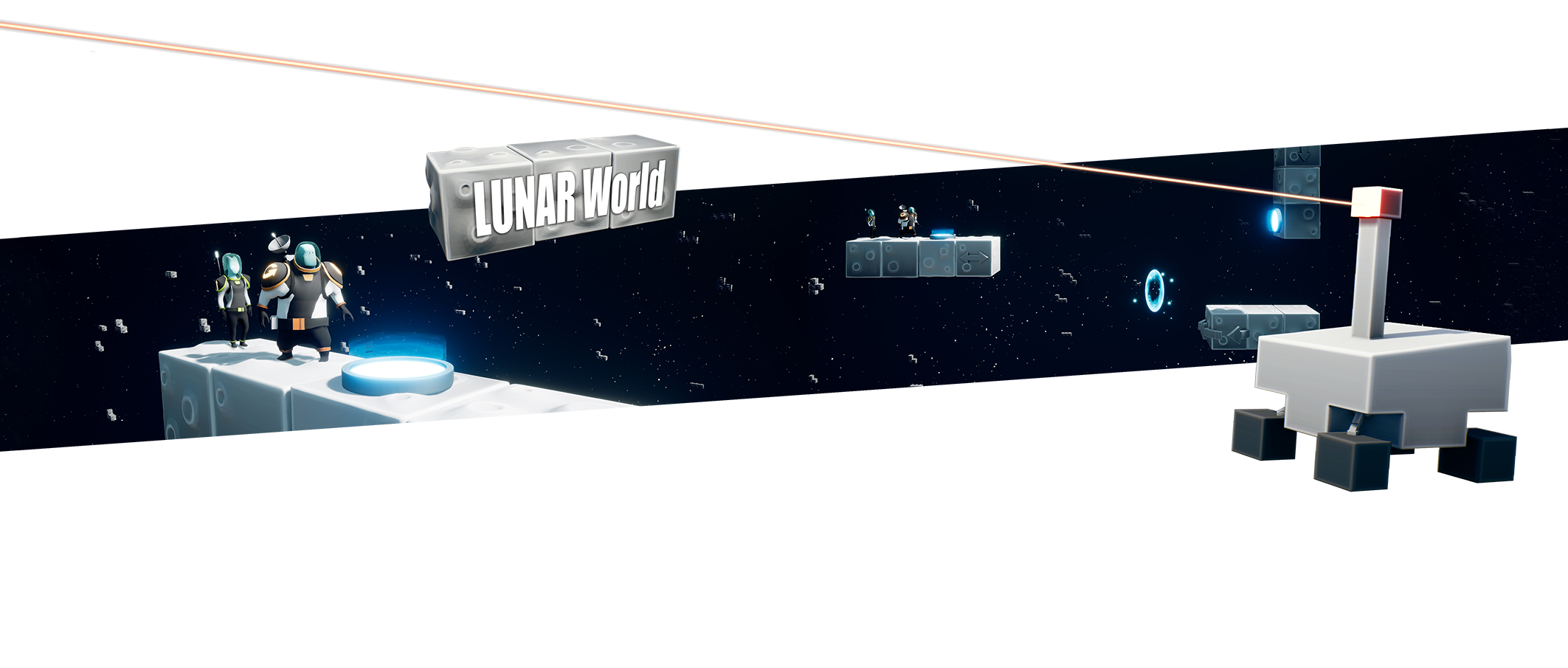 Let's introduce Minimal Move's third world, Lunar world!
It sounds pretty and romantic but it's getting harder and harder!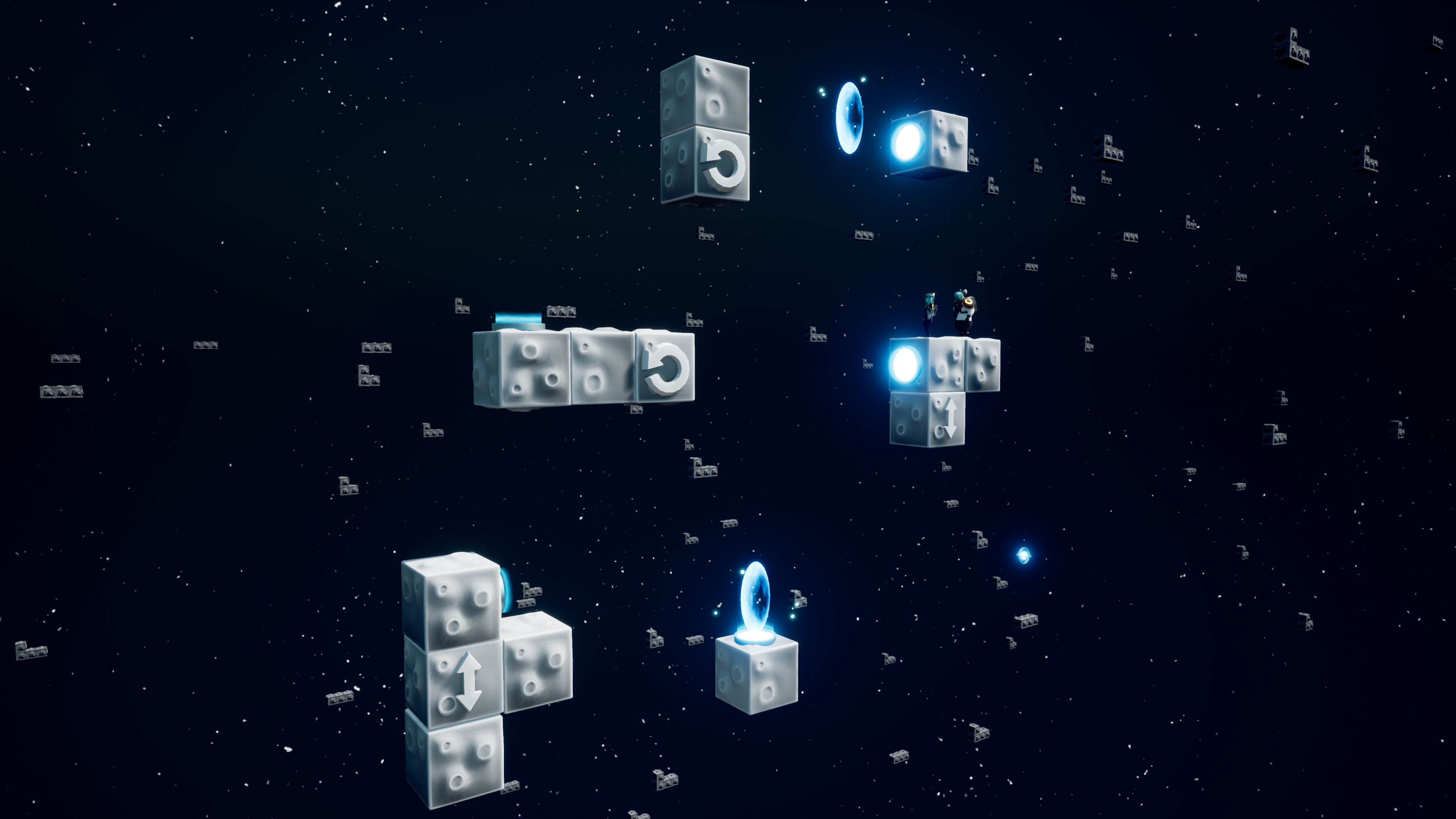 There is a fun cube to play with in this world which is called a Jumper cube!
The jumper cube can transfer Kaiten and Ido to the other jumber cube!

A new robot in this world, Beaman is heating up blocks by his beam. He will stop you leaving from this world in silence... And yes, the beam can kill KAITEN and IDO... Watch out!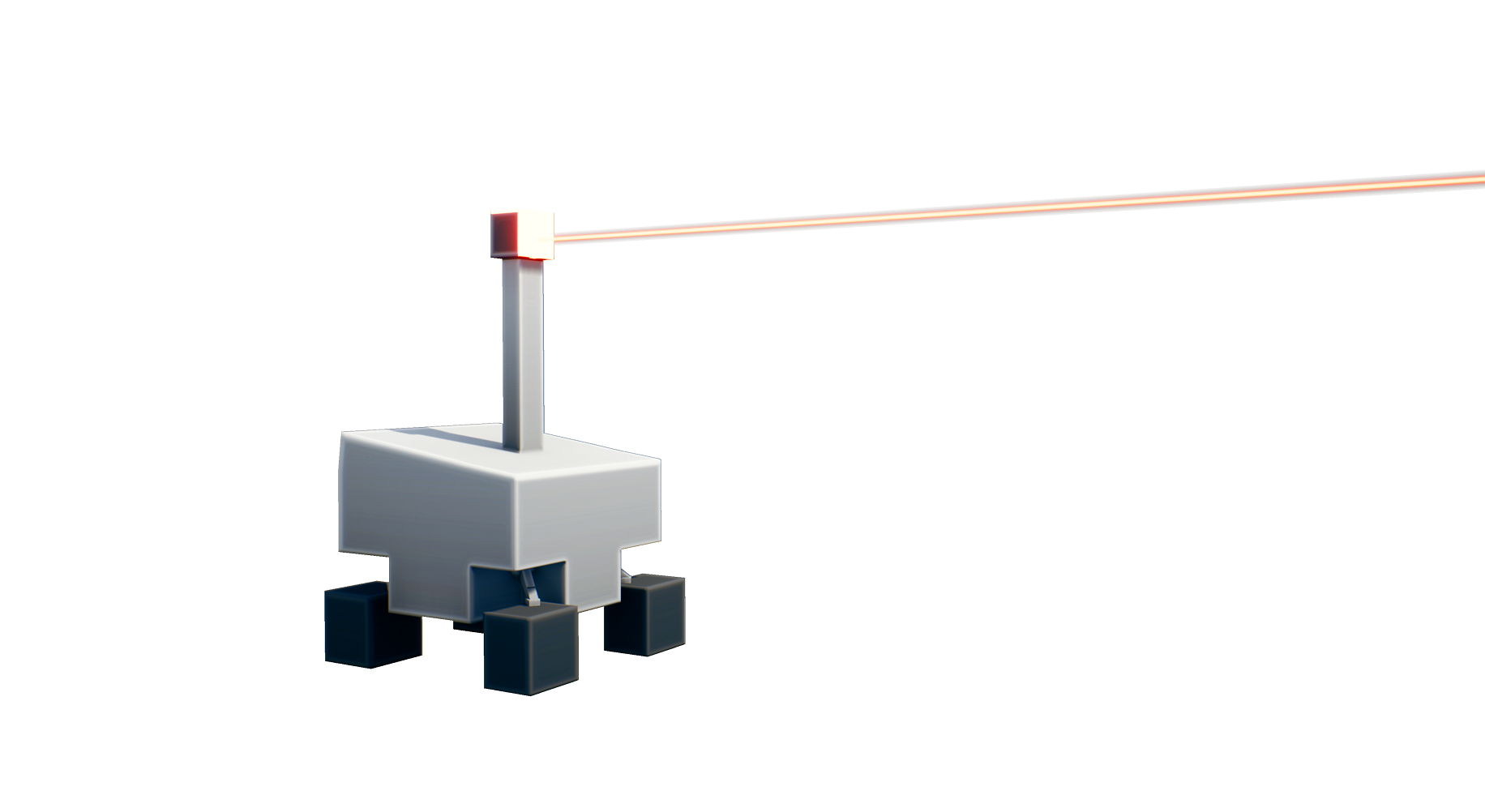 How to get out from this world!?? More and more challenging!!!