Vicci Entertainment Introduces:
Immunity
A simple shoot em' up. Play as the last surviving white blood-cell and destroy opposing threats that only wish to vanquish you.
---
Dev Diary 001 - Kyle Snelgrove (CEO/ Founder)
Hello all of IndieDB. I know it has been a long time since my last activity on this profile.
A lot has changed. As did our direction for Vicci Entertainment. Project Austine, as you may have noticed, witnessed a slight halt. Simply put, we have decided to delay that project until further notice. As the only developer working on that project at the time, I was struggling to find the time needed to work on Austine. My full-time job at the time was demanding and exhausted me by the end of the day. However, things are different. I am unemployed currently, so I am able to use the lost hours to do what I love: making games!
I have been working on Immunity for at-least a month on-and-off. I wanted to keep the game as simple as possible while still being beautiful and fun to play.
Here's a screenshot of the game so far with the power-ups I have been working on: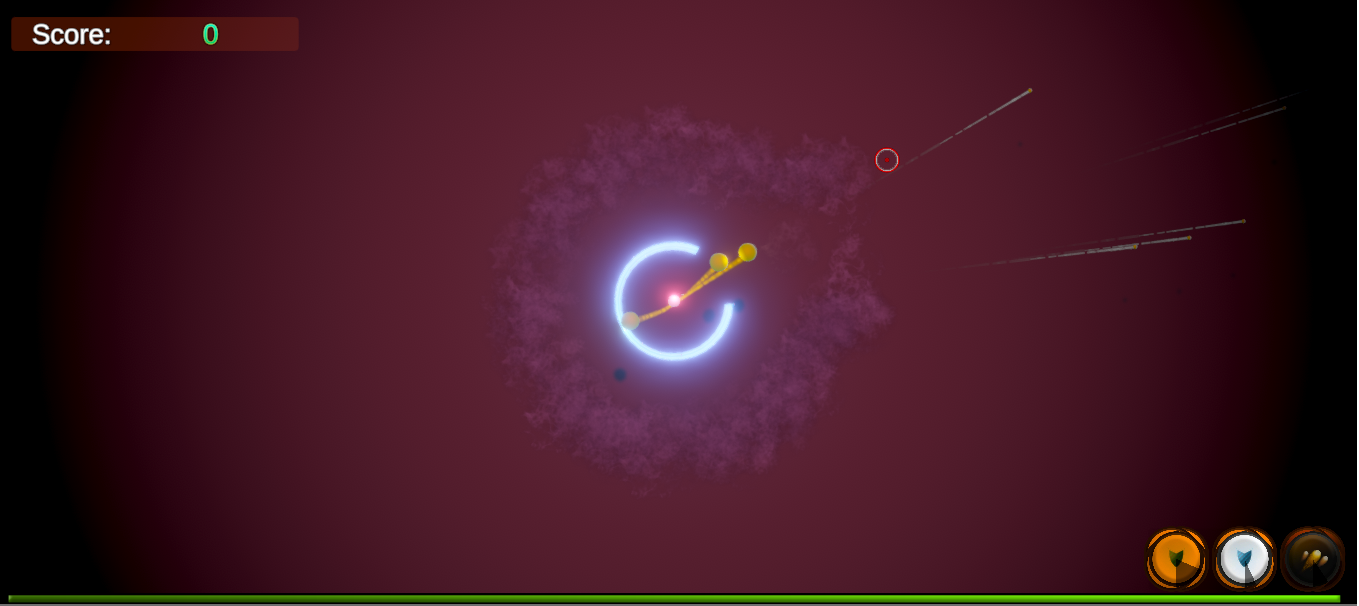 ---
Powerups include:
Toxicity:
Passive ability that emits a toxic cloud that deals damage to any incoming bacteria that may enter it's affected area. Cloud can be shot to extend the range of the effect,
Projectile:
Active ability that shoots a single projectile toward the desired location; deals area damage on impact effecting all that is in its blast zone.
Multiple Projectiles:
Projectile x3! Shoots 3 interweaving projectiles that deal massive damage to anything in its area.
Energy Shield:
Spawns a protective shield. Shield breaks upon collision with enemies.
---
My main goal is to release the game by the end of November. Just in time for Christmas. The game will of course be free. However, with the inclusion of in-game ads and in-app purchasing. I will likely need you, the community's, help with balancing the extent of that feature.
This is going to be a lot of fun, and I hope you all will join me on this adventure!
Much love,
Kyle Snelgrove
Our content, your amusement!