Hey all!
We're very glad to be back this week with a new update on our Dev Blog! This time we'd like to tell you more about Hegemony, Shadows of Power, an intriguing tabletop game that is set in the same universe than our in-development collectible card game Causa, Voices of the Dusk.
Hegemony, Shadows of Power is a semi-cooperative game of negotiation, shifting alliances, and bluffing, in which each player assumes the role of a powerful Leader struggling to become the new ruler of the Empire.
To achieve this, Leaders must form alliances and use their resources strategically, in order to defeat the other Leaders in multiple challenges that are revealed throughout the game. Players may negotiate and coordinate to win as a group, but they may also deceive and betray each other on their path to victory.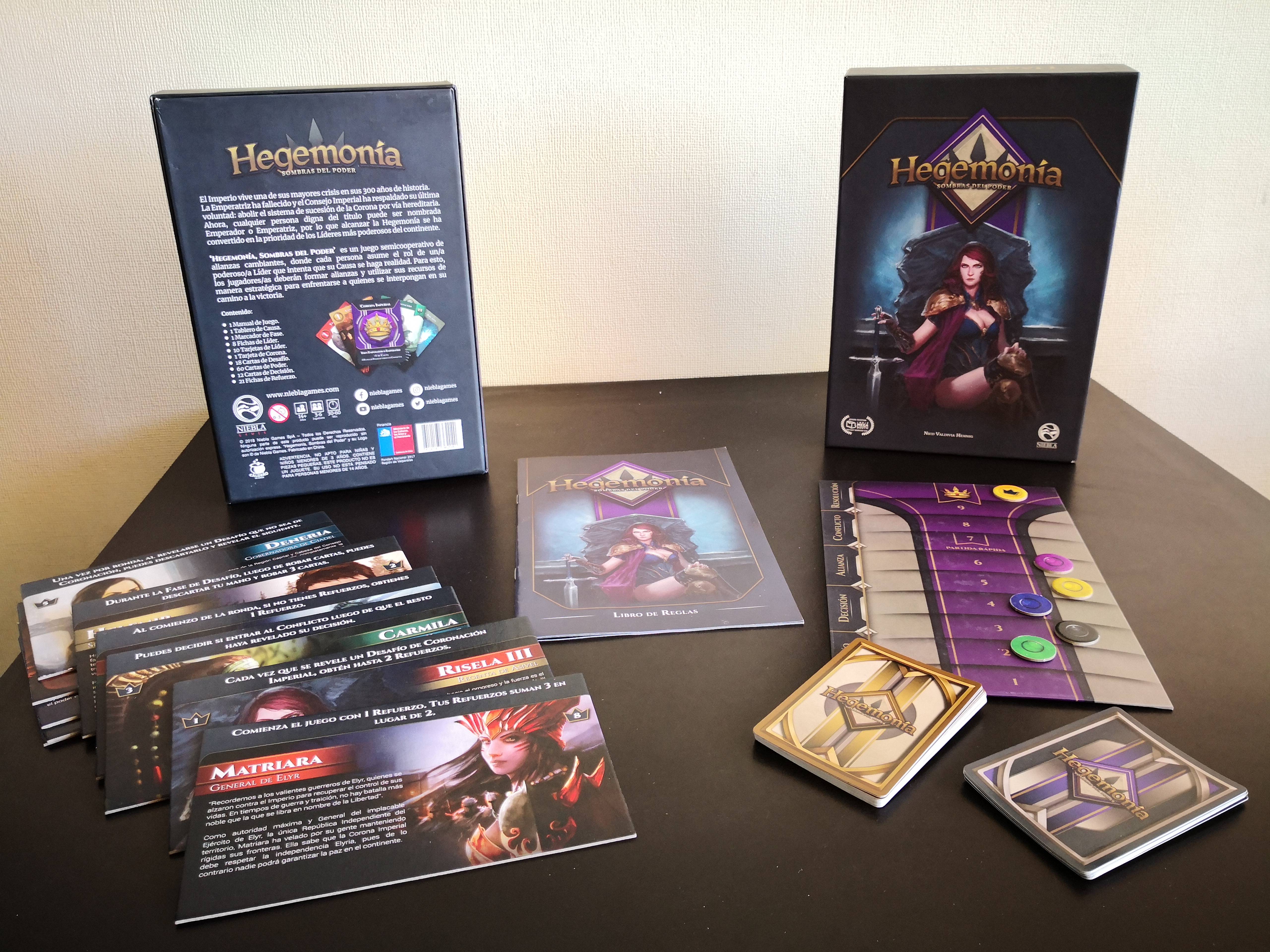 Here are the components of the game.
Here you may find the rulebook in English, and also the game's pitch video:
Even though the game system is completely different from the one you may find in Causa, there's multiple elements in common, specially in terms of the game's lore and main concepts. You'll definitely be able to learn more about the Leaders and the conflicts in this fantasy universe.
Since its early prototypes the team has been working very hard in improving the game. Fortunately this process has been very gratifying because the game has been well received, and was even recognized as part of the Official Selection of the Indie Megabooth at PAX East 2018.
Today, the game is been distributed in Chile by Devir, and will soon be presented in the New Releases Area of the event Juegos en el Parque, which will take place on Saturday, October 19 from 10 to 19 h (Parque Balmaceda, Providencia, Santiago).
As always, any comment or suggestion is welcome! We invite you to follow Hegemony on Facebook, and also stay tuned to the updates of Causa by signing up for the upcoming demos and following the project on all its social channels:
We'll be back with more updates soon!