Hi everyone! We've been lurking on IndieDB for over a year now, whilst we've been busy developing our first indie game, Doctor Kvorak. So we thought it's high time that we introduced ourselves and the Doctor.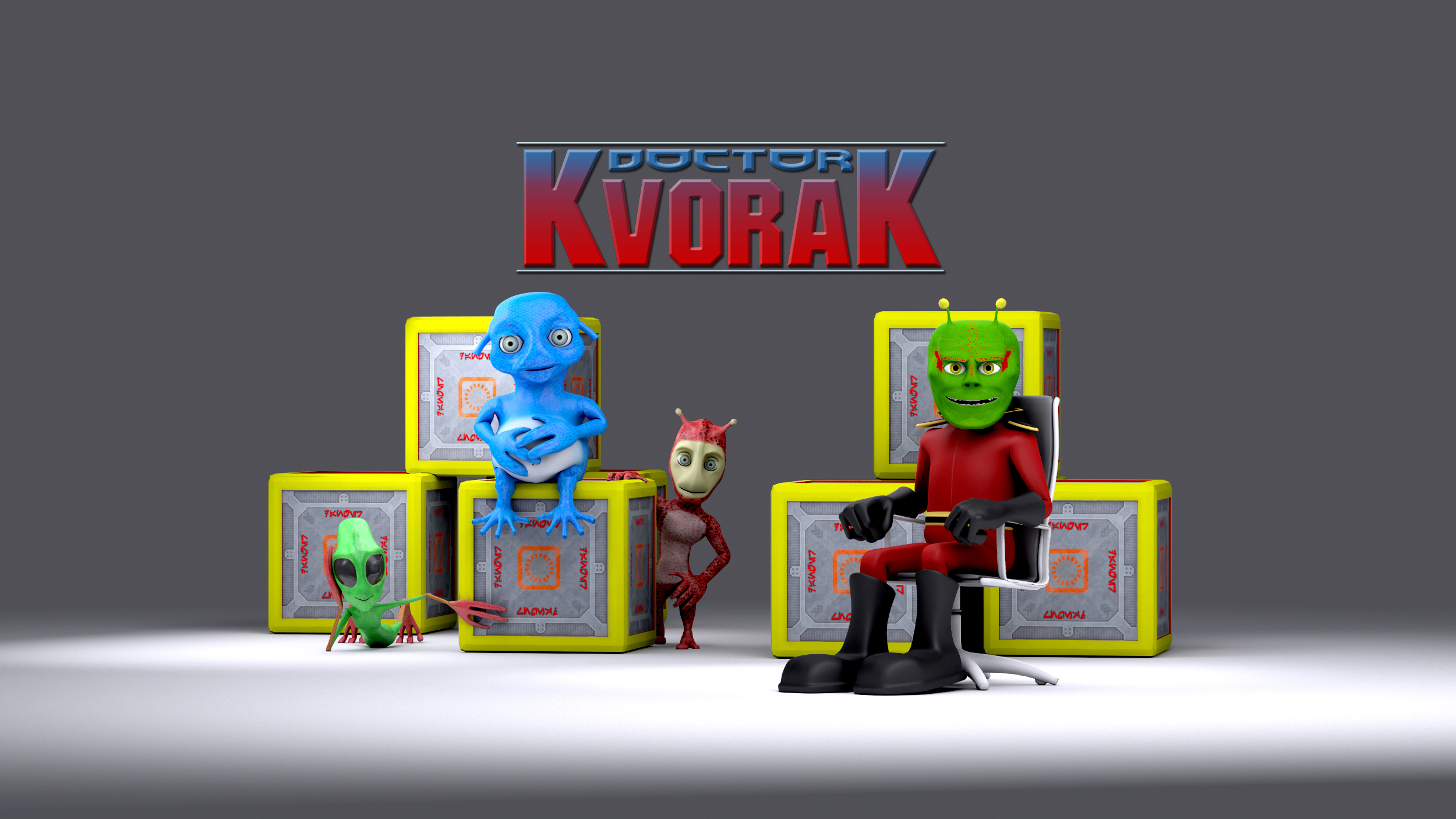 Doctor Kvorak is a third person adventure puzzle game developed using Unity for PC, Mac and console, which tells the tale of three brave and fearless friends who have been captured and imprisoned by the green reptilian intergalactic super-villain Doctor Kvorak.
After their planet is captured by the dastardly Doctor Kvorak, Greeboo and his friends find themselves trapped in the evil Doctor's mysterious ship. The game follows Greeboo's brave and fearless quest to rescue his comrades and save his world from certain destruction. But all is not what
it seems....just exactly who is Doctor Kvorak, and what does he really want?
A Bit of Background:
Doctor Kvorak isn't just a game. It's a tale first conceived three years ago in a short animated film created for an international film festival. After completing our little film Doctor Kvorak Destroyer of Worlds, we realised we had become rather attached to our dastardly green friend, so we decided to continue his story in the form of a game. And three (very) long years later, we are finally nearing the end of his tale. Doctor Kvorak is currently in beta and is planned for public release at the end of this year.
In the meantime, if any of you wonderful folks are going to Eurogamer Expo on 26th-29th September, then you will be able to play Doctor Kvorak for the first time. Please come find us - we are in the Rezzed area!