I am glad to announce that I have just released the next milestone version of Forgotten Tale, Alpha 3 (download links at the bottom). This version contains a lot of major changes. First of all, as you can see, there is a brand new map: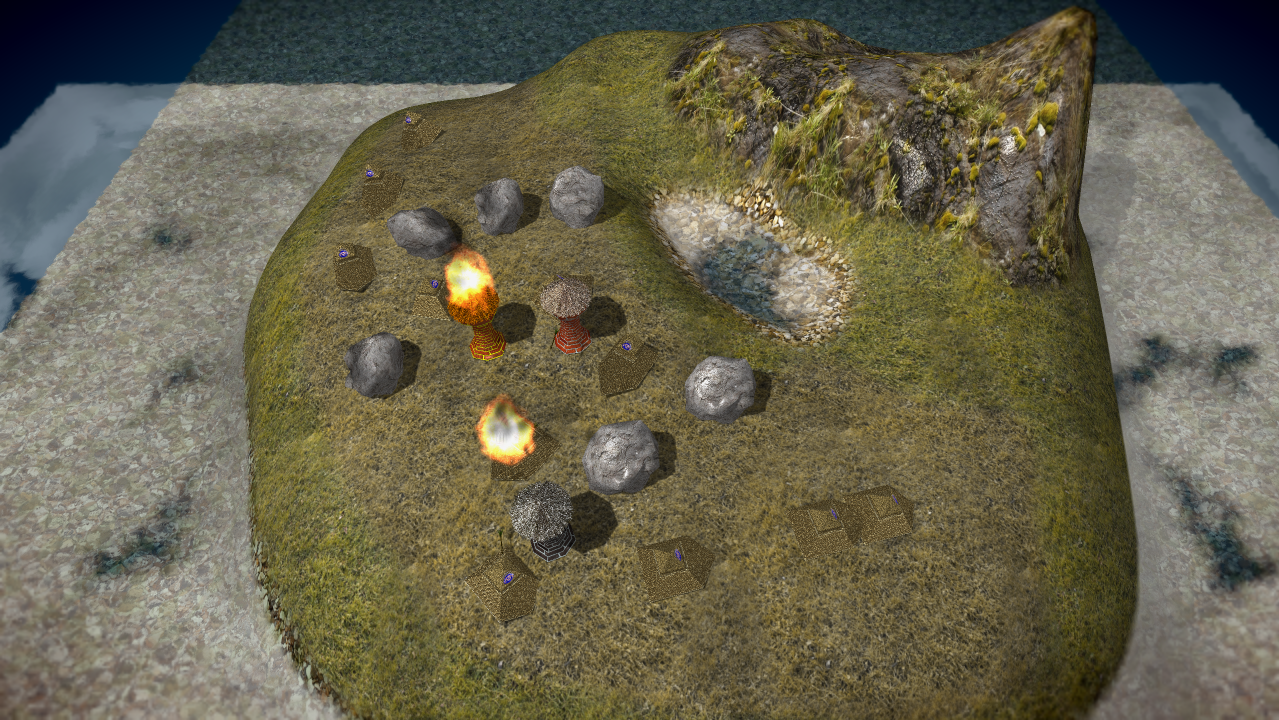 You might have noticed that this map has no specifically defined way. This is the second great new feature in Alpha 3. Now, the enemies find their own way over the map through your towers. (BTW, for all the programmers, this is done using the Dijkstra algorithm) This means, you can define it yourself, which is another way of strategy. To do this easily, there is a new so-called stone tower in this version, that does nothing but blocking the way. Here you can see the calculated way as a green line (Press F2 in the game to display it like this):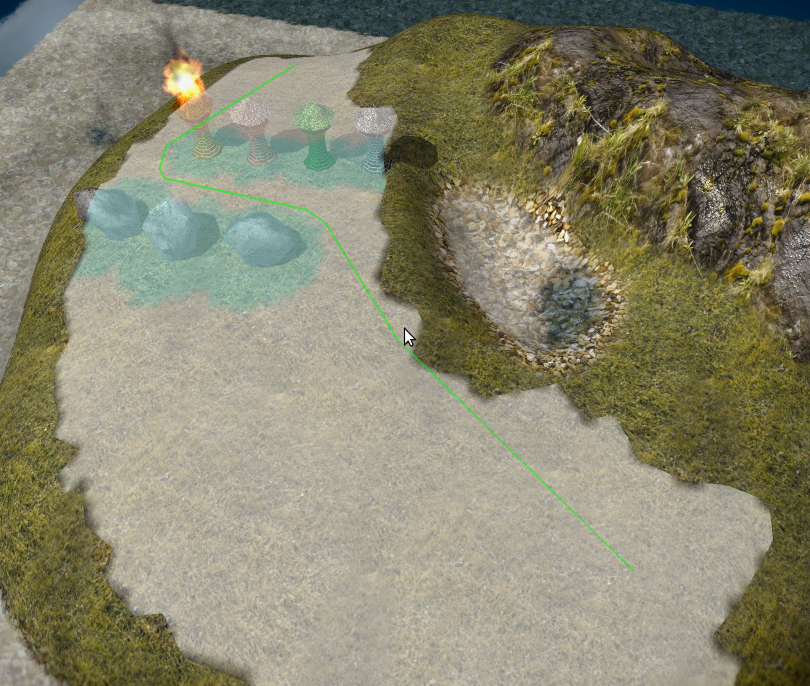 The game now also contains two music tracks playing in the background. Thanks to Christian Eckert for creating them!
I have also done some other improvements like smooth normals, better fire effects and the engine now uses IBOs/VAOs/VBOs instead of glBegin/glEnd.
If you want to try it yourself, go to the Sourceforge page and download it:
Sourceforge.net
For Mac OS users: Sorry, but there is no native OS X version, since I don't have a Mac, BUT: On my Linux machine, the Windows version also runs perfectly over wine with the same performance as the Linux version. This should be a good solution at the moment.
If you always want to recieve the latest news about the project, you can follow me on Twitter: @thestr4ng3r