Airline Reservations Agent is a light simulation based on the consoles used in the 1960s by airlines both in the United States and Europe.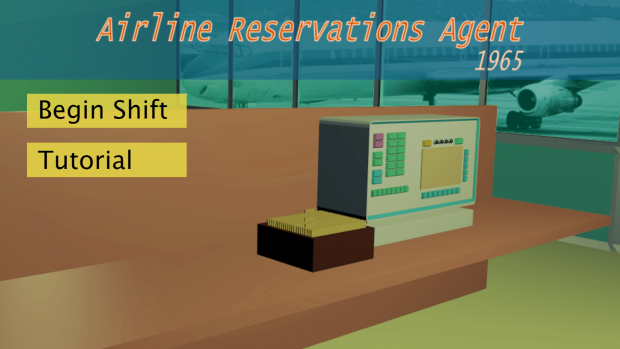 As an agent, you field calls from customers wishing to book a flight with your airline. The dialog is shown on the left side of the screen which is where you interact with the caller. Here is a typical call in progress.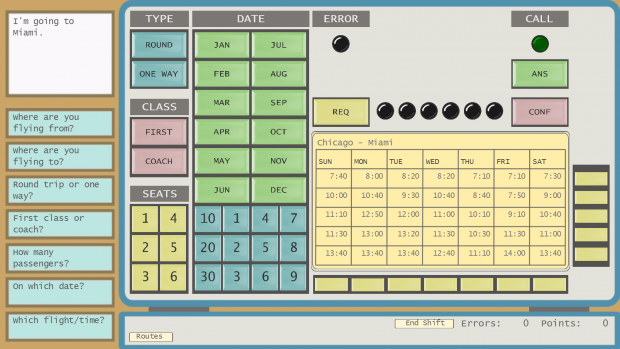 When receiving a call the most important piece is selecting the correct route card. This route card is specifically encoded to send the correct information to the central computer. Your route cards are stored in a wooden box next to your console.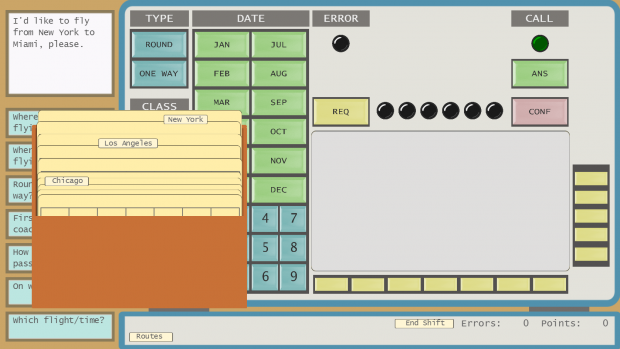 In this example, the caller is flying out of New York, so we look at our route cards in the New York section and select the route to Miami.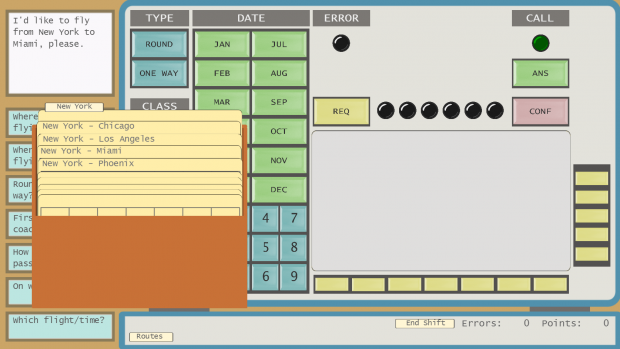 After asking the caller the appropriate questions, being careful not to ask them something they've already answered, you send a request to the central computer. Here we see all of the applicable buttons on the console pressed. We've also just pressed the REQ button, and the green lights show us that there are six seats available.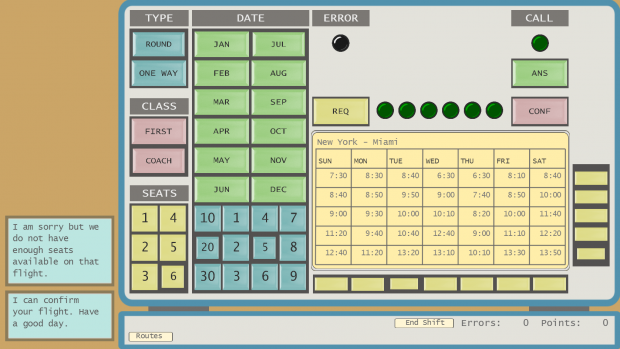 You can play the alpha version of the game now at randallhook.com/airline-reservations-agent/play. Give it a try and let me know what you think.
To get you familiar with the console, there is an in-game tutorial available, accessed from the title screen.