Hi all!
A few days ago I added this game to IndieDB, but what is true is, that it is not very describing what this game is or what it's going to be. This is the so-called first big project of mine. I have been working on smaller games for many years, but never been able to finish. I do believe though, that Might of God will be the case of the first big game released by me. My brother is also helping, but it is very limited what he can do at the moment. I will try and list the things that are added, and the things to be added. A lot of it is purily basecode for a lot of objects, but let's get into it.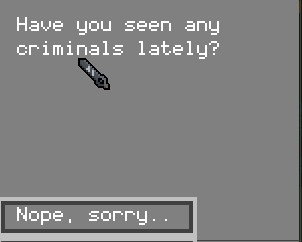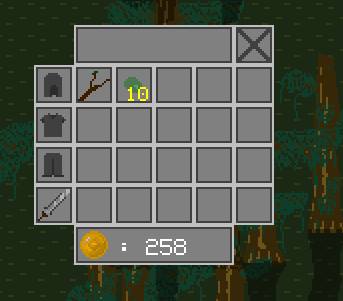 What is going to be added is:
Multiplayer
Automatic Dungeon Generation (Randomly appearing dungeons for exploring and finding secret treasures)
Skill System
Crafting System
Generated Quest System
Smarter NPCs
The main menu has also been brought to live with its own theme.
There are therefore many things soon to be added, but it has gone far since its start in development.
On the picture below us, we see the character selection screen on the left hand side. On the right hand side, we see the new updated guards of the town.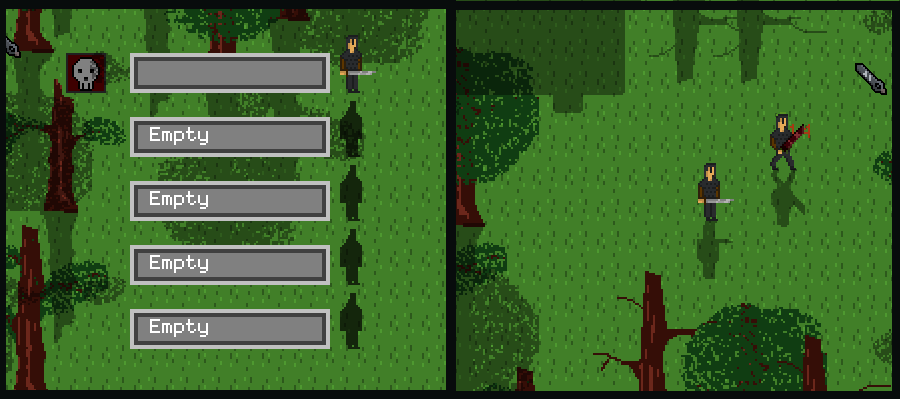 The following things done are:
Leveling System
Shop System
Container Store System
Main Menu
Character Creation
Procedurally Generated World
Dialogue System
5 Different Soundtracks
Testing the shop interface.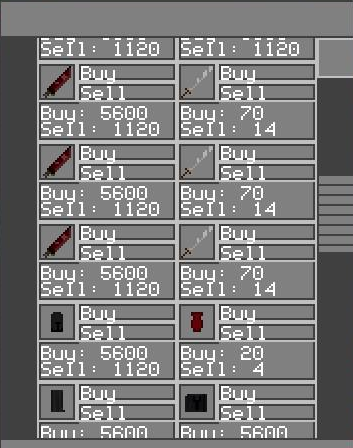 So as a conclusion, there are still a lot of stuff to be added. It won't take long before a valid demo comes, but as it is now, it isn't much of a game, gameplay wise.
I will try to keep this page updated once a week if possible!
Thank you for reading :)