Hello again friends,
As you can expect, the last few months have been fast paced for those of us here at Fugitive Games. During that time we launched our biggest patch to date (Update 0.5) which was packed with highly-requested items, including complete overhauls of our Shuttle Mission and Combat systems. With that behind us, we began buckling down for release by gradually shifting our focus from features to polish.
But before we locked the game for launch we had a few major items to tackle! In less than 10 weeks we've localized all text and voiceovers for the game into 6 additional languages, completely overhauled the user-interface and added more than 100 new events/missions for you all to enjoy. Those along with a number of other additions (See "For Launch") should make a strong impact when the game comes out on March 4th.
That's right, the game is just a week from release! We've done quite a lot of preparation for launch, including the rollout of our new website and the announcment of an amazing custom vinyl to highlight our glorious soundtrack.
What's more, a number of cool events began yesterday, starting with a Reddit AMA from our composer Jack Wall. We've also kicked off a contest to thank you, our amazing community. However, our biggest attention grabber for release will undoubtedly be the SPECTACULAR trailer that our art director has crafted with MetricMinds. The game really needed a stronger introduction to the world, and we feel this trailer, along with the backstory we've added to the Main Menu, put the peril of mankind in perspective.
Still from Launch Trailer
There's a lot more to come including two showcases at the Game Developers Conference next month and another at PAX: East in April. But for now we're solely focused on release and delivering the quality experience you all deserve, so we're hammering on bugs and polishing up as much as possible.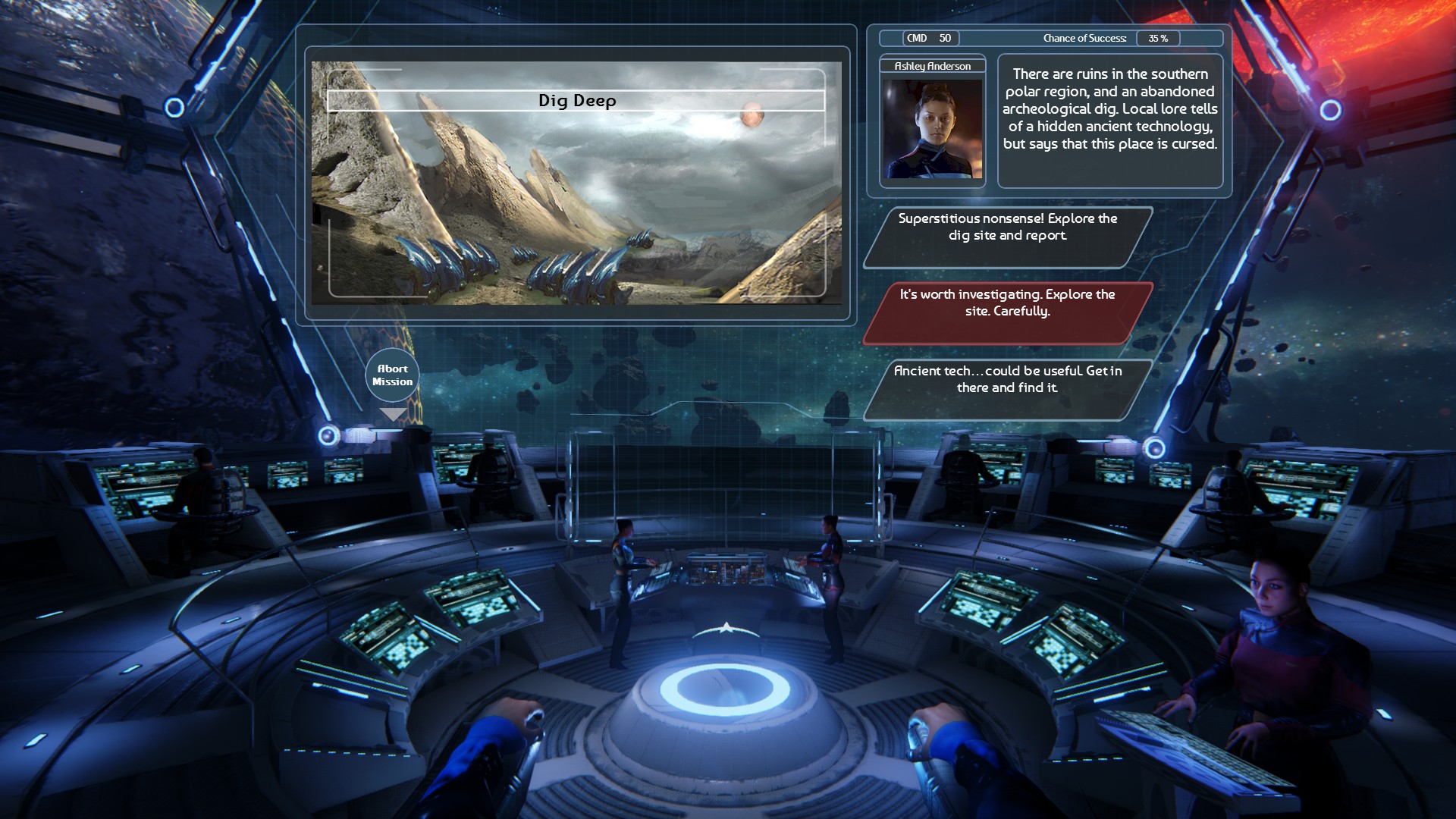 We'll share more in the final days leading up to launch, but in the meantime be sure and show off the awesome game you helped make by sharing our Website, Facebook, Twitter and Store Page with everyone in your circle.
Cheers,
The Fugitive Team