Working on the ship from start to finish is kinda fun. lets go from stage one:
I start with my sketch from the beginning of the project a few months ago: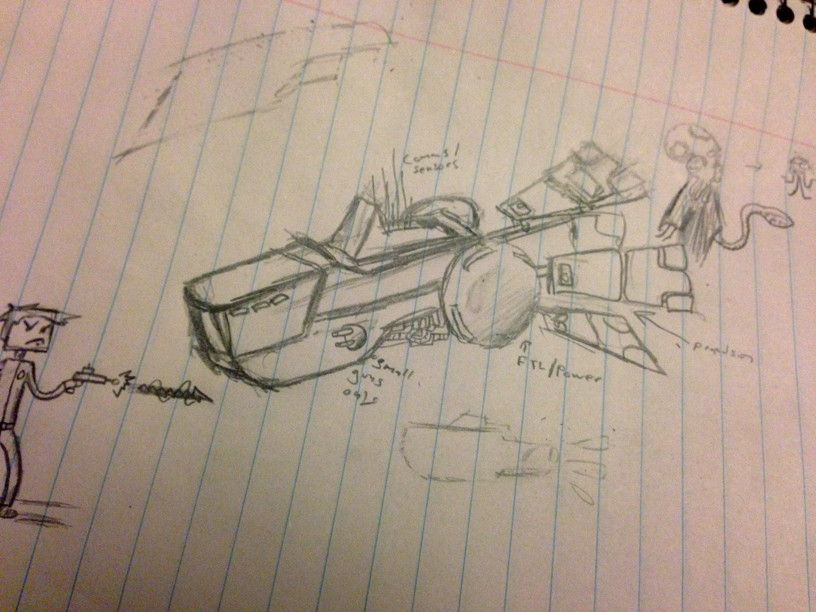 From There I take the what I already have as a base. I've created the tileset, and I can make rooms/levels. So I create the first ships interior, and then practically draw around that

From there it was all about making sure the code was generic enough to accept any ship size and center it properly. Here is the final result form in game: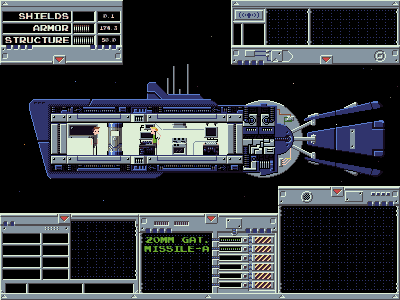 I also wanted to include this time lapse of my work earlier today to add some effects when you fire your guns at the enemy. I time lapsed it. It actually took quite a while!