First, lets get this out of the way:
WE'RE LIVE ON KICKSTARTER!!
Link here: Kickstarter.com
ahem, head to the kickstarter for some awesome things!
First update:
Music is being done by CHIPZEL! Rockin'! If you don't know her sound, check it out here ( Chipzelmusic.bandcamp.com ) she's known in the gaming community for her outstanding work on games like Super Hexagon. She's a really nice person, and a fantastic musician.
From there, let's look at some of the recent development for the game:
Ships can now finally blow up. And I mean good. Critical system failure triggered: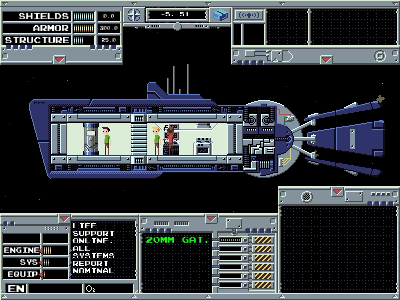 We've also updated the appearance of background when on planet to include parallax layers: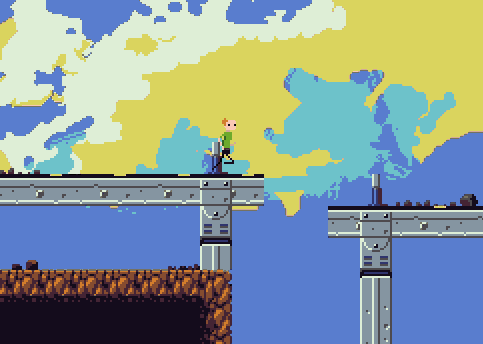 Each planet has its own unique layers and art so it really adds to making each world feel different!
We've also added some new launch graphics for the drop pod when you land planet side. TAKEOFF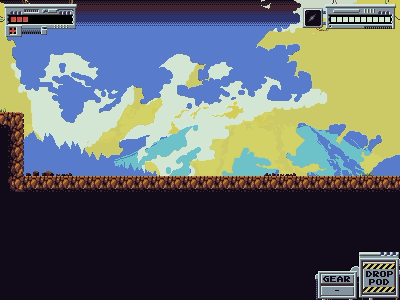 Moving on from visual eye candy, a lot of work has been done working on STATS.
Each crewmen has a series of stats which level up every time they use a station. Using navigation increased navigation skill for example. When a high level navigation expert is at the helm, it boosts speed and dodge chance! Each station has it's own bonuses and leveling. Once you gain a level, the game lets you know: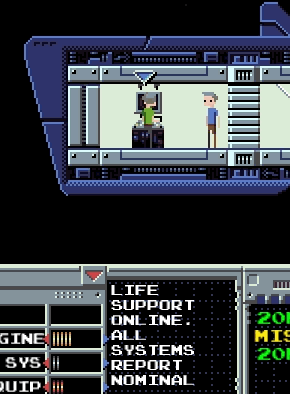 This makes each crewman that much more valuable!
Finally, the last thing that's been started is interaction/communicating with alien vessels. Right now it's in a very basic form. When you encounter the alien vessel and click the talk icon: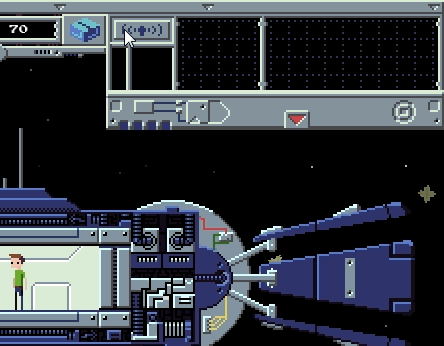 A window pops down. This early on all it does is feed the alien's image as well as a few text prompts. This will evolve into pretty cool system later on - if you have a high communications skill you are given options of what to say. If you don't you can only display "postures" with the hope they'll give you something for it. Many alien races will simply leave if they can't understand you... or attack!