Interface Updates: Navigation, Main Menu and Mini-Map
Today I'm going to show off our new Mini-Map and provide some details on how the navigation/menu interface has been updated.
As it sounds, the mini-map is a small version of the map you are currently exploring and shows you your location within the larger map. Eventually we may add special "locations" to run toward, but for now you can use to to keep from getting lost !
The Navigator/Menu bar also now behaves slightly different if you are on a desktop versus mobile devices. On all platforms, the location of the interface can be dragged around to any location on the screen.
Exploration with the mini map
While in town, the map shows you the full display so you can easily navigate your way around the towns.
Outside of town however, you are first presented with a black map. The map will be "exposed" while you wander around showing you where you've been and where you haven't. The amount of explored area of each map is saved with your game, so should you return to the map at a later time, you can pick up right where you left off !
Forest mini map when you first enter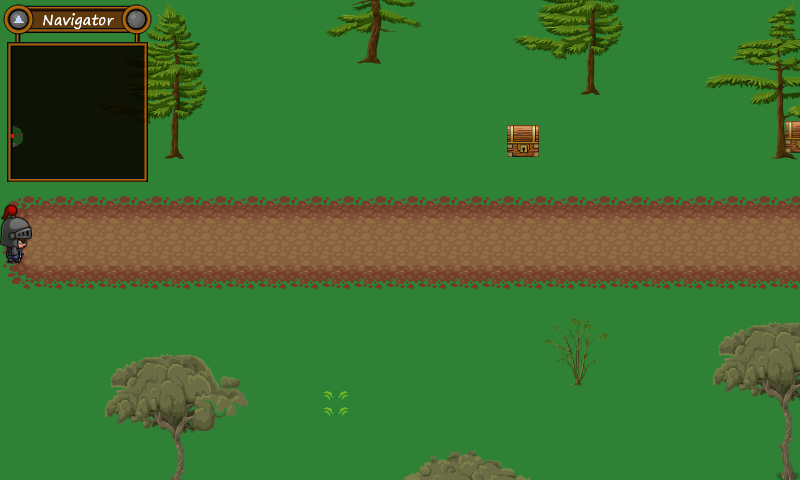 Forest mini map after some exploration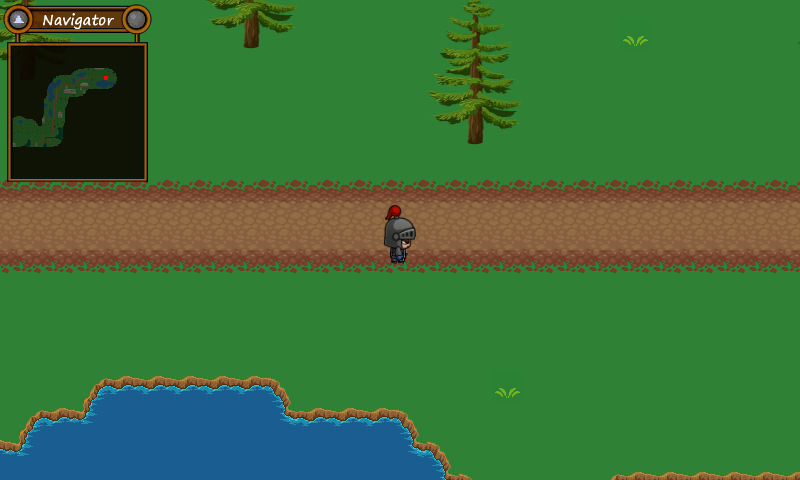 Desktop: Menu / Map
On the desktop it is treated only as a mini-map and menu. It starts off expanded, but you can then choose to "hide" it by clicking on the left arrow button. Clicking the same button again opens it back up. Clicking on the right button you will then be provided with additional windows to work with characters, craft, save/load etc.
Mobile: Navigation / Map
On mobile devices, this behaves as both a menu, mini-map and navigation control. You are first presented with the navigation pad. Touching anywhere on the pad will direct your character on the screen to that direction.
To view the mini-map, you can click on the right arrow button and it will "flip" between the navigation and the mini-map. You can still touch the mini-map and navigate around using that instead. This allows you to "hide" the mini-map at any time should you not want to look at it all the time. As before, clicking on the right button will open up the additional windows.
Want More?
If you're interested in reading more about Mischieviots, or catching up on older posts, feel free to visit us at: