I needed a way to communicate to the player the behaviour of the visual elements in the game. They could be objects or elements of the environment, as the castle you might have seen on the previous images posted here.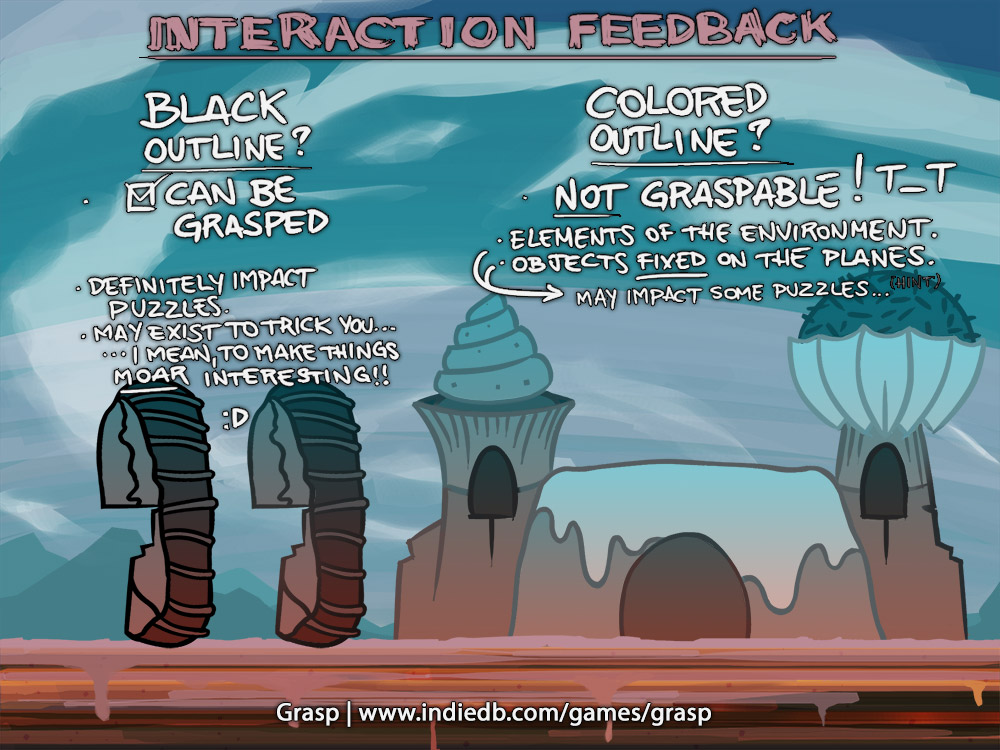 There are two kinds of objects:
Graspable:

you may go in front of them and press a button to grab them.

This way you are able to change their positions in the world by moving them to the sides, and even to other planes (more about planes on future news! ;D).

[SPOILER ALERT!]

planes are

very

interesting and the secret sauce of Grasp

[/spoiler].
Non-graspable: it isn't possible to grab them. If you try and it's an object that belongs to a plane, your character will make a "Nope!" animation telling you that was not possible.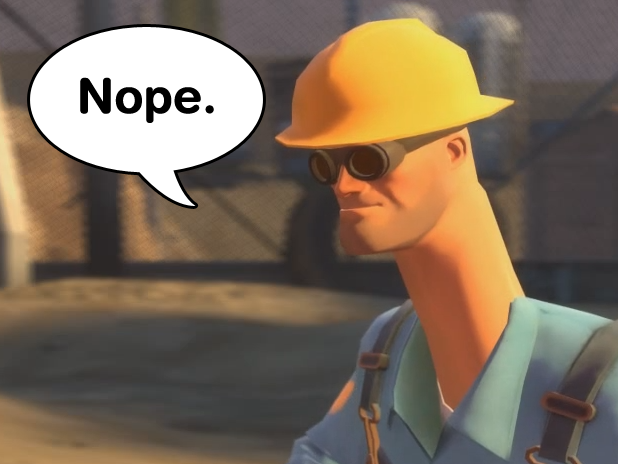 (not this kind of "Nope", unfortunately...)
I decided to do this through the outline colours because the result is somewhat subtle. Also, non-graspable objects blend a little with the environment. Remember, your perception is what matters!
Grabbing objects and moving around is just one of the game mechanics.
Just reached one of my milestones. Now it's time to put some more levels in the oven!
Thank you,
Anselmo