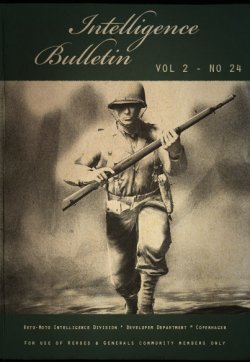 The nice weather has finally hit Scandinavia, and luckily it is in the week where the majority of the Reto-team is on vacation. The offices are quite empty, but those left behind are working hard to stabilize the servers, fixing bugs and tweaking stuff.
The Dietl build is now on our stable server (the last step before reaching the live server), and with a little luck we might be able to deploy it to the live server next week. If Dietl behaves nicely there, we'll set up a server stress-test and send a huge batch of new beta-keys. But as always: we might encounter issues that will delay things!
The most prominent feature (or fix) in Dietl is a new stats-database and backend-system for handling character and player stats. While it seems invisible to you when you play, it's really what has stopped us from pushing huge numbers of Beta-keys out the door. The old system was unfortunately too slow and couldn't scale as well as we had hoped. But this just reminds us of why we're still in closed beta, and haven't opened the doors yet.
Quite a few interviews and previews has been published during the past 4 weeks, and we have also published a handful of interesting Developer Blogs, which you can see below… Oh, and sorry for a quite "thin" Team Debriefing, but even game developers need som R&R. ;)
Let's proceed…

Do you want to receive the weekly Intelligence Bulletin by email? Then go to your Account settings, press 'Change account settings', check 'I want to receive weekly development updates' and press save!

Propaganda the past 4 Weeks
Interviews
Eurogamer.dk (DK)
Massively
MCV Nordic
TechZWN

Previews
Gamereactor.dk (DK)
Eurogamer.dk (DK)
Hungamer (HU)
Giochi MMOFPS (IT)
Hooked Gamers
Game Grin

Mentions
VentureBeat/GamesBeat has named our "Come Out to Play" Trailer, one of the '10 best live-action video game trailers'
Developer Blogs the past 4 Weeks
It's summer, the sun is shining and 2000 new Beta-keys are out the door!
"Even though we haven't released the Dietl build yet, we've decided to defy the heatwave at our office and stay cool by sending 2000 new Beta-keys. So open your inbox and check if you've received one!"Read More

"The summer is upon us (well at least in the northern hemisphere) and things are slowing down a bit at the office due to summer vacations. However we've not shut down the office entirely, so bugs are still being fixed and new stuff is being worked on and implemented." Read More

By cRo4Ti4, Superfan and long time community-member
"Community member cRo4Ti4 is guest blogging about when he flew from Berlin to Copenhagen to participate in the first trailer shoot. (Translated from German)" Read More

By Reto.Bacon, Support Manager
"I have decided to write a bit about player reporting and the current challenges we are facing in the area – and what you can do to help us." Read More

By Reto. Colding, Lead Animator
" 'Benny Hill', 'Dragons Lair' and Spaceships… ? …what the… ? Again a perfect attention grabber… no ? .. well I got your attention this far ;) . There is actually a bit of sense to be found in the above title – just hang on for a few sentences." Read More

By Reto.Vashu, Flash Programmer
"While we are developing our game, the world is changing. Change is coming to the Flash Player Plug-in as well and sometimes this change is something we've been waiting for!" Read More

By Reto.Indusninja, IT Architect
"Knowledge is power. Information is power. The secreting or hoarding of knowledge or information may be an act of tyranny camouflaged as humility. – Robin Morgan, American Poet and political theorist" Read More
Team Debriefing
Artists


Reto.Dave, Environment/Props/Concept Artist
"Been doing a new stone bridge and a hedge to match it :)"
Coders & QA


Reto.Goonstah, Programmer and Technical Lead
"Fixing bugs, keeping the servers running
Halfway done with an installer for the game"




Reto.Ogssan, Gameplay Programmer
"Worked hard to make a new stat system and getting it ready for Dietl… And I also ate an icecream the day before Yesterday!"




Reto.Splixxen, Lead Tester
"- Test Crace build.
- Test Dietl build.
- Test Apps (Android/iOS).
- Test something else..
- MELT IN THIS DAMN HEAT.
- Save some fish from dying.
- Verify bugs and fixes.
- .. something else.. can't think.. toooo hot.."



Reto.Indusninja, IT Architect
"- return from vacation, look at the existing codebase, wonder who was the idiot to code this stuff, remember it was I, put on the headphones and carry on
- bug when action game would fail to launch because of a reserve being added to battle before its consumed
- bug when war log would crash certain events
- re-evaluate character workflow"


Management, IT & support


Reto.Hansg, IT Admin
"1. New perforce slave server install/testing. Ongoing.
2. Writing an IT – Blog-post. Not posted yet.
3. Backup of leaseweb servers. (backend)
4. Heat, heat and more heat. Monitoring the servers temp.
5. Change some SSH stuff on web servers."




Reto.KenSolo, PR Manager
"I'm back from a three-week vacation… Three weeks! I haven't done that since when I was in school… Anyway, I've been digging through my 500+ new emails in my inbox and answered those that needed answering, I have written a newsletter, sent beta-keys and a lot of other small tasks… I'm slowly picking up speed and it feels good to be back! :)"




Reto.Bacon, Support Manager
"- Reviewing chat-logs
- Ticket support
- Thursday there were bacon bits for lunch (niiiice!)
- Wed,Thur,Friday spend time melting in the office
- Thur observed half the office trying to save the fishes in our fish tanks – 5 fishies passed away due to the heat and the pump not working correctly :(
- Friday we had sushi for lunch"

NOTICE
The Intelligence Bulletin is designed primarily for the use of the members of the Heroes & Generals community. It is a vehicle for the dissemination to them of the latest information received from Reto-Moto Intelligence sources about the development of Heroes & Generals. Readers are invited to comment on the use that they are making of the Intelligence Bulletin and to forward suggestions for future issues.

Reto-Moto Intelligence Division,
Developer Department