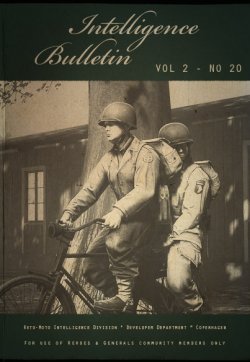 There is a new build on the way to the live server, and we expect it to be up in the beginning of next week. We have started naming our builds so it's easier for both you and us to communicate about the various builds throughout the development phase, so the name for the next build is 'Bradley'.
Some of the new things in Bradley includes a reworked weapon modification system and a slightly modified character system, which means that we need to reset the servers and the player stats, because the old system and the new one aren't compatible.
However, all gold bought with 'real money' + gold earned from War Bonds are refunded as gold, and all War Bonds remains intact.
One of the other new things in the Bradley build is a fix for the dreaded 'Disk Cleanup bug'. Our two community-members mouseofpain and Wolf.Ferber discovered that Microsoft's Disk Cleanup tool corrupted their Windows installation after installing Heroes & Generals. After a lot of research we discovered that the Disk Cleanup tool starts erasing the wrong files if it encounters a full-file-path longer than 260 characters in the te;mp% folder. And as we install Heroes & Generals in the te;mp% folder and some of our files have long names and paths this particular bug might be triggered. However, there is a fix in the Bradley build, where we make sure that no file-paths are too long!
This week we also found the winner of our Screenshot Competition on facebook, and it was Mateusz Stępień with Kevin Andrew as runner-up. Congratulations to both!
… onwards to Propaganda, Developer Blogs and Ream Debriefing for this week:
Propaganda this Week
"To mark the occasion of E3, today we offer fresh new screens and artwork, including images of the forthcoming light tanks, MC with sidecar and two-man bicycles voted for by the Heroes & Generals community, and a glimpse at combat badges from H&G's unique character advancement system." Read More
Previews and interviews
MMOBomb
Comics & Gaming Magazine
FPSGuru
Developer Blogs this Week
"The winner of our first community competition ever, the "Screenshot Competition on facebook" is Mateusz Stępień with 35 votes. Runner-up is Kevin Andrew with 19 votes." Read More
"UPDATE: We have located the error, and it's a bug in Microsoft's Disk Cleanup tool, which is triggered if the full path of a file becomes longer than about 260 characters. As a result Disk Cleanup starts deleting things it should leave alone. So this is actually an issue with Microsoft's tool, but we are working on making a workaround instead of waiting for them to fix it . Meanwhile, if you wish to run Disk Cleanup, you should locate and delete the te;mp%\hng folder first." Read More

Team Debriefing
Design
Reto.RedBjarne, Game Director
"- A whole lot of meetings
- started working on next iteration of the Assault Team screen
- started implementing Assault Team Insignia
- started designing leaderboards and stats screen"
Reto.Fleck, Level Designer
"MIA"

Reto.Robotron3000, Community Manager & Game Designer
"Following up on the Disk Cleanup bug. Matching community feedback with internal development planning to make sure we focus on the most needed and requested bugs and new features first. War map updates and design aaand a few weapon tweaks."

Artists
Reto.Hr.Wille, 3D Artist
"This week I have done a complete redesign of the in-game maps with Reto.Ogssan. They are now much easier to read and coordinate from.
I also started to work on elements for our new in-game capture HUD. This will make it much easier to see who is assisting your captures, enemy activity and so forth.
So a week in the name of usability."

Reto.Mato, Lead Character Artist
"This week I'm making the German RZ20 parachute."

Reto.Owleater, Character Designer
"Working on Hands, shaders and list of new items for the soldiers."

Reto.Colding, Lead Animator
"This week I have finished all the vehicle passenger poses… they will soon be available in the game server."

Reto.Dave, Environment/Props/Concept Artist
"Been doing the stone bridge for the new crossing"

Coders & QA
Reto.Goonstah, Programmer and Technical Lead
"A lot of meetings and trying to get the Bradley build ready!"
Reto.Hal9k, Render Programmer
"Build meister for the Bradley build."

Reto.Ogssan, Gameplay Programmer
"* Fixes for the new Bradley build
* Attacker capture bonus raised to 2 minutes
* Redid capture logic to better support multiple people in capture zone
* More tradition capture neutral logic, (lower flag -> raise flag)
* And worked on the new in game map"
Reto.Leto, Gameplay Programmer
"I've been working on anti cheat stuff and trying to fix the network disconnects from game servers."
Reto.Injection, Senior Programmer
"Worked on getting rid of the failed to send packet problem."
Reto.Splixxen, Lead Tester
"- Test the Bradley build.
- Test the Bradley build.
- Test the Bradley build.
- Verify fixes.
- Craaaassh-logs.
- Test the Bradley build.
- Test the Bradley build."

Reto.Indusninja, IT Architect
"- Player not being charged for buying new character slots
- Accesspoint's status from action game to war server being set to faction rather than faction template
- Paratroopers lose transport planes after drop
- Assault Teams queue up when they reach a map entity (accesspoint/battlefield)"

Reto.Vashu, Flash Programmer
"- Chat has been reworked completely, shouldn't cause near-epileptic seizures anymore. (Bradley)
- Channels now has a limit of 1000 lines, will remove first lines when over 1000 lines. (Bradley)
- Worked on new rules for Paratroopers (Crace build)
- Implemented Important messages window (Bradley / game.heroesandgenerals)
- A lot of bug fixes (Bradley)
- Stricter requirements for channel names (only alpha-numeric characters allowed, which is a-z and 0-9)
- Stability tests and internal testing throughout the week (Bradley)"

Reto.masterdisaster17, Server Programmer
"I've been working on bugs, as well as investigating a better performing storage solution for the backend database."

Sound
Reto.Draebesmoelf, Lead Sound Designer
"I have been creating some more sounds for the vehicles, now both the German and the US half-tracks have completely new sounds. I have also been adjusting some of the weapon sounds and added new sounds for the knives."

Reto.Lord, Audio Programmer
"Still on the lobby thing."

Management, IT & support
Reto.Topo, CEO
"MIA"
Reto.Hansg, IT Admin
"1. Setup af new servers system test.
2. New version of MRTG installed on all servers.
3. Domain transfer of heroesandgenerals.de (not finished)
4. Various hardware cases. Defect memory/gfx card.
5. Various IT tasks"

Reto.KenSolo, PR Manager
"I have been running a Google AdWords test-campaign for the past 10 days and are currently analyzing the results. And I'm still working on the next videolog for the Bradley build – I might not be able to have it done before we deploy the build, so I hope you'll forgive me if it's a bit late."

Reto.Lusa, Project Coordinator
"An wonderful week with ordinary day to day coordination, plus an attempt to make a better structure and framework for changelogs."

Reto.Bacon, Support Manager
"-Support support and more support.
-Bacon bacon and more bacon.
-Also working on a work force management tool"
NOTICE
The Intelligence Bulletin is designed primarily for the use of the members of the Heroes & Generals community. It is a vehicle for the dissemination to them of the latest information received from Reto-Moto Intelligence sources about the development of Heroes & Generals. Readers are invited to comment on the use that they are making of the Intelligence Bulletin and to forward suggestions for future issues.
Reto-Moto Intelligence Division,
Developer Department
Sign up for a Beta-key here!