I'm happy to announce that my first commercial game under Chequered Ink as a full-time indie developer, Innoquous 5, is now out on PC and Mac!

Innoquous 5 is a puzzle platformer in which you must flip gravity to help complete levels. The game contains 175 levels - 100 brand new, 75 carried over from Innoquous 4 as extra content. Levels are somewhat freeform in nature, allowing you to reach the finish in multiple ways.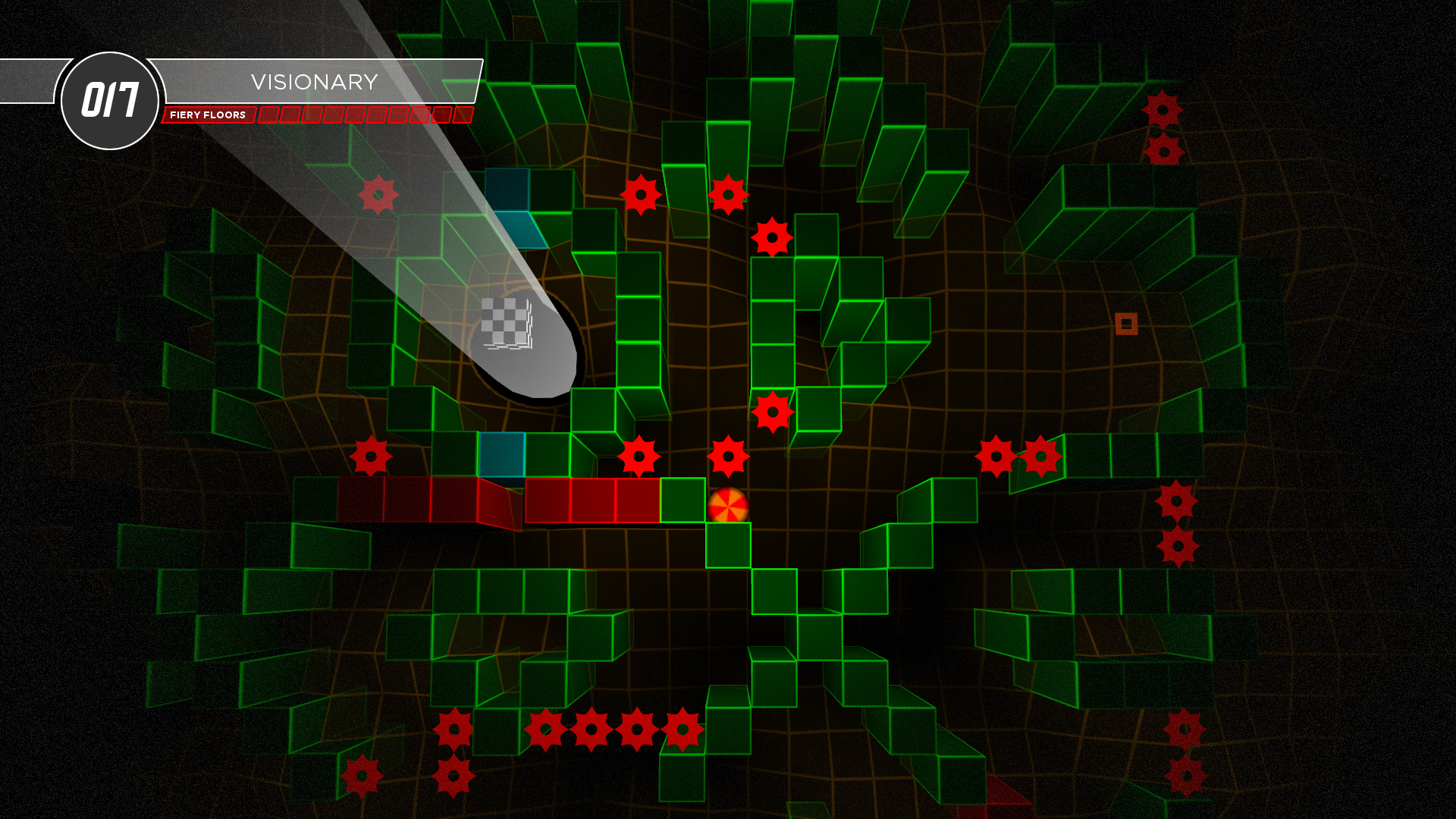 The game and its development have been a refinement and expansion of the series so far, which began with Innoquous in 2008, a freeware game with 10 levels (two of which completed themselves), one repeating latino piece of music, no level editor, no progression saving, one game mode, and no level obstacles.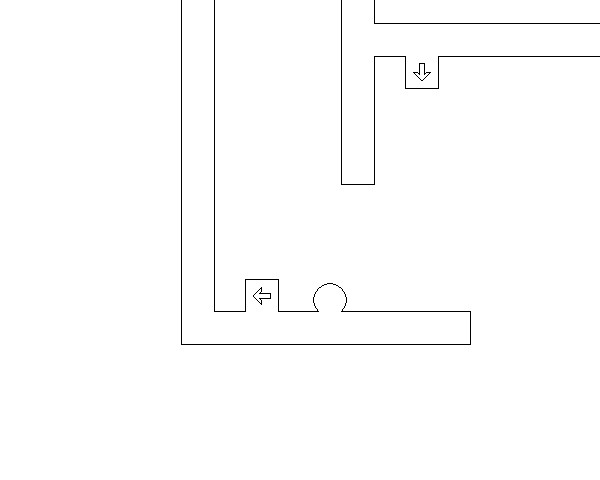 (Innoquous 1 shown above)

Innoquous 5 features eight game modes. Six of them are on a per-level basis, the other two are for groups of levels.
Standard is self-explanatory - just get to the finish. No gimmicks. It's the only mode that's been with Innoquous for its entire run! Sort of.
In Conditional, a mode created in Innoquous 3, you have to abide by a given restriction for each level. There are a number of different types of condition and some that are unique to a single level. For example, you might not be allowed to jump, you might have to break every breakable block in the level, or you might have to reach the finish with gravity in a certain direction - one that is counter-intuitive to how the level is meant to be played.
In Bunny Hunt, every level has a caged bunny rabbit you need to find and free before you can head to the finish. They are frequently on paths you wouldn't normally take to reach the finish and might require some exploration, or perhaps returning to the same place with a different gravity orientation in order to reach them. Bunny Hunt was added to the series with Innoquous 4.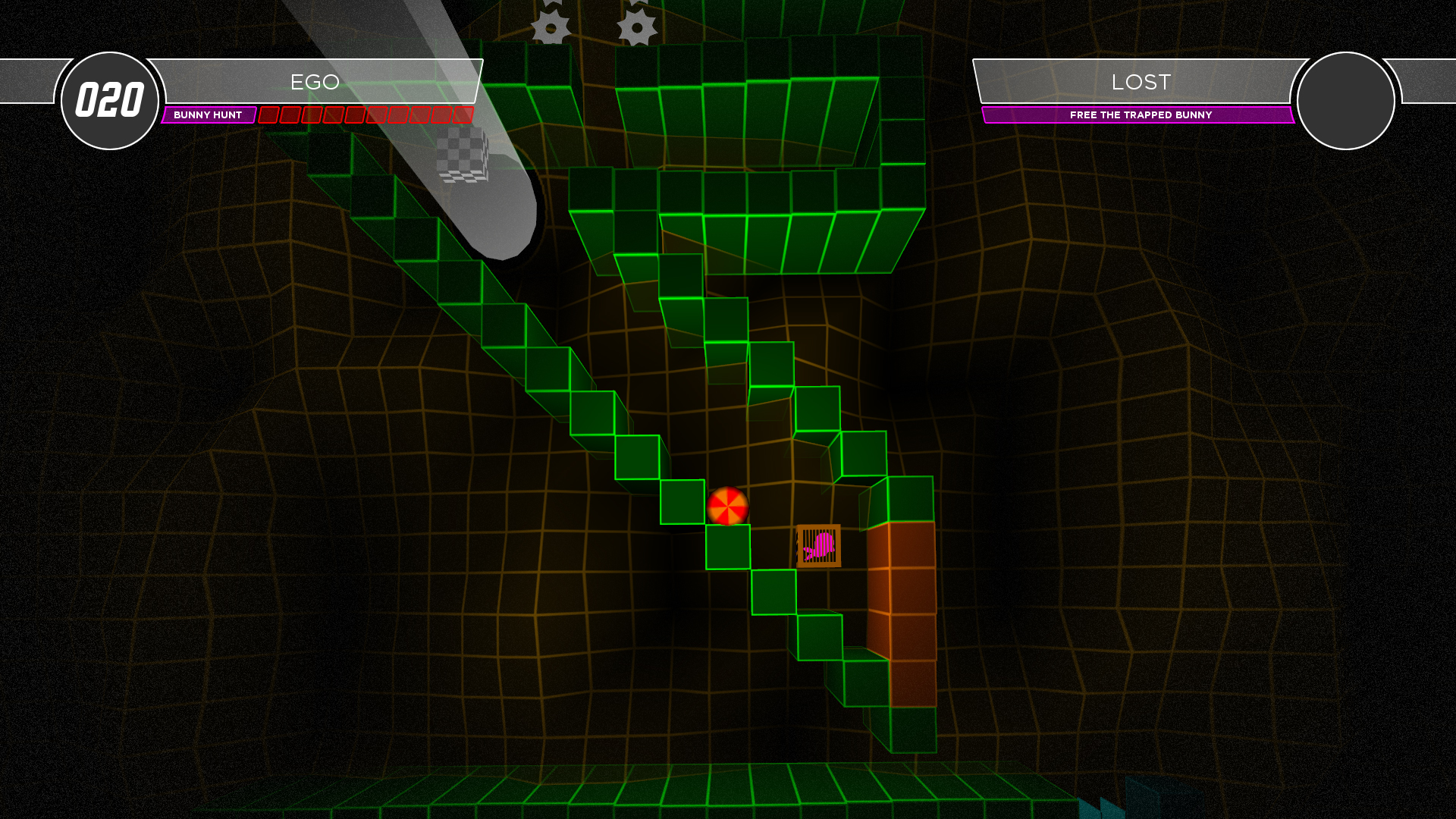 Fiery Floors, also added in I3, simply adds extra obstacles to the level, increasing its difficulty. However, new to Innoquous 5 is the addition of extra harmless blocks, which might lead you to an entirely new piece of level normally inaccessible!
Time Attack, first seen in I4, requires you to complete the level in a certain time limit. Simple. However, added to Innoquous 5 is a tiering system - you can receive a gold, silver or bronze medal depending on how quickly you complete it.
Chaser, added to Innoquous 4 in an update and in Innoquous 5 from the get-go, is a mode inspired by those Mario levels where you're being chased by a deadly clone of yourself. The chaser is exactly one second behind you - so if you're in the same place you were a second ago, expect to die!
Speedrun sees you having to complete a chunk of levels as quickly as possible, although you can't run out of time. And Permadeath sees you finding out how many levels in a given series you can pass before you die - and if you do, that's the end of your run!

That's not even all there is to do! Each of the new 100 levels contains a collectible secret note.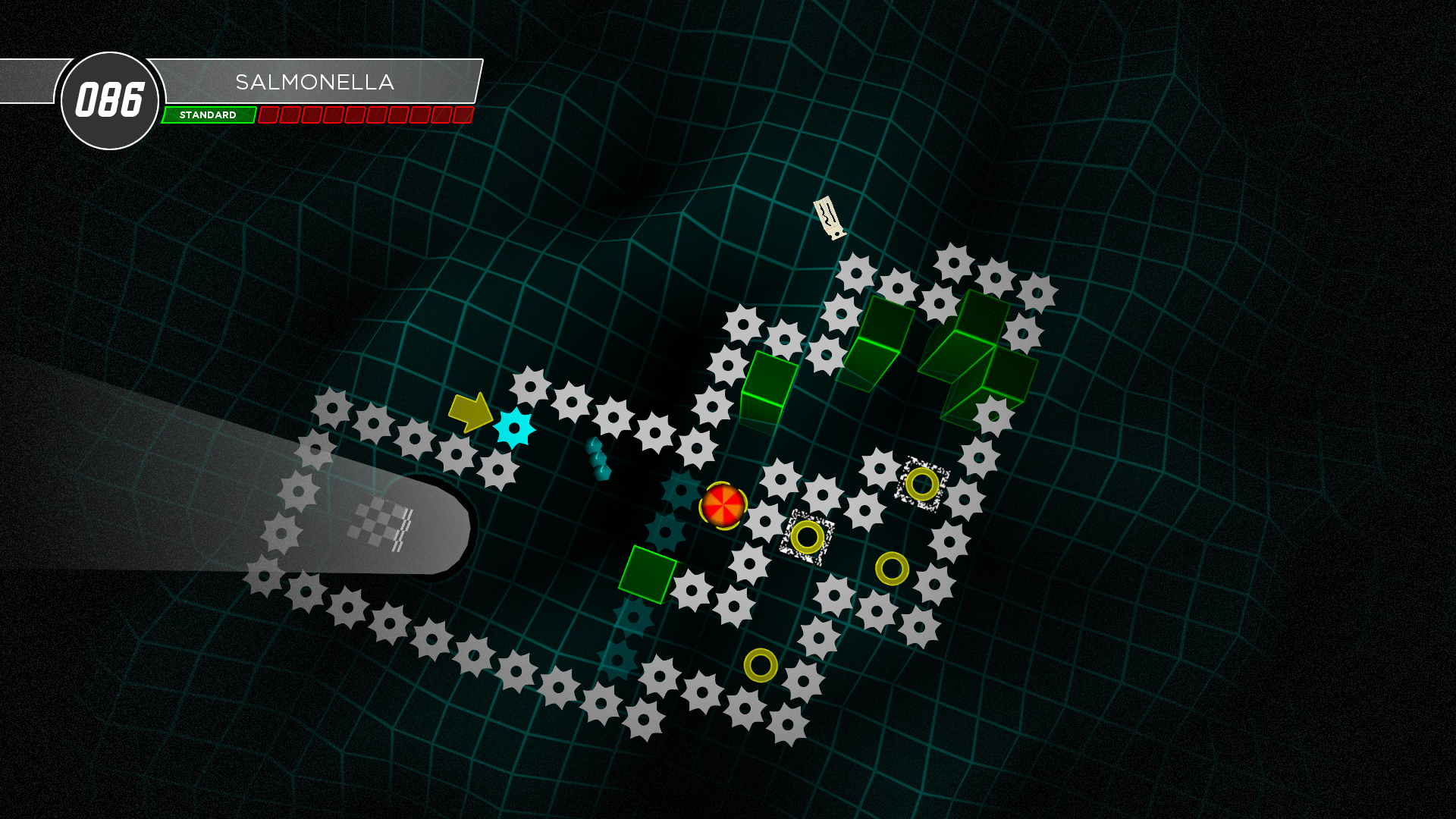 Some will require you to perish to find them. Some will require you to be in Fiery Floors mode to allow you to even reach them. But each one will unlock a line from a poem, that details the back-story, present and future of the world of Innoquous - including why you're trapped in a ball! (Totally wasn't animation budget, guys)

"But I've completed all 175 levels in 6 modes, and all 7 speedrun and permadeath modes!" you say, lying through your teeth to me! Well, brand-new to the series, Innoquous 5 also contains a level editor, so you can make your own!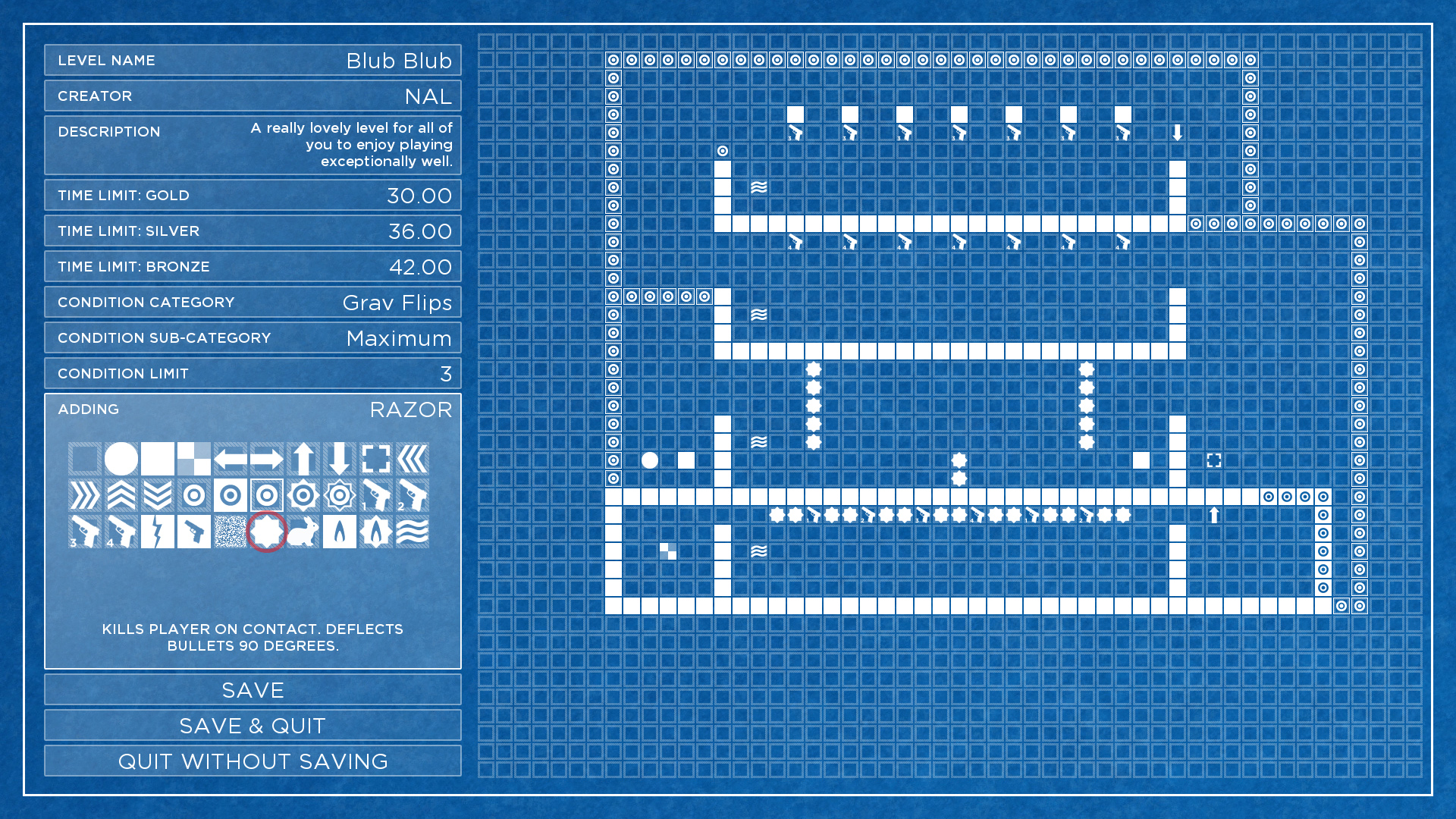 Lay out your level in blueprint form, give it a name and a description, set its time limits and condition, and have a whole new level!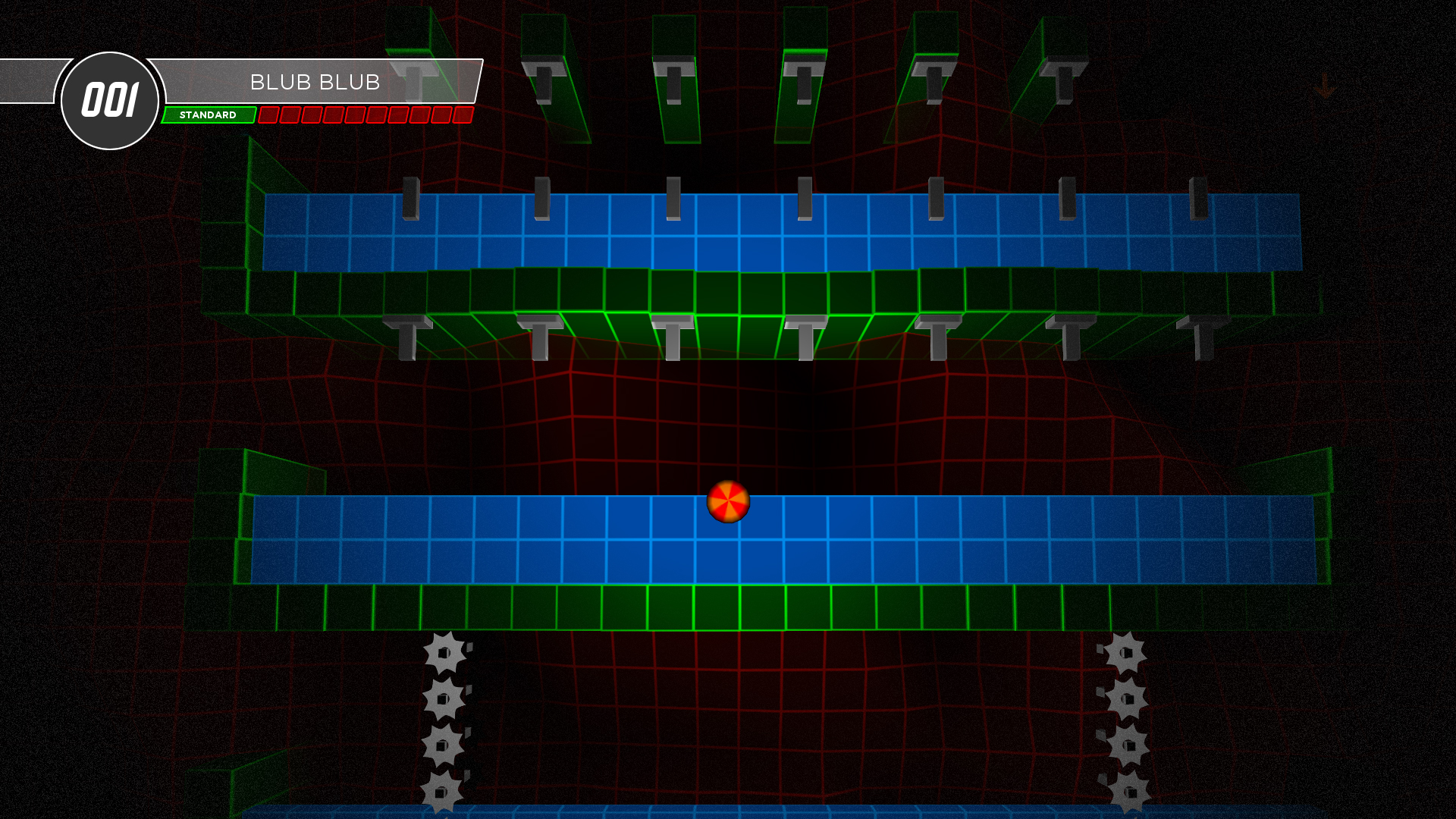 The plan later on is to patch in a simple ability to upload your created levels to some kind of online hub and be able to download other people's to your game. However, at the moment, saved levels are separate .txt files you can simply upload wherever you like, download new ones and drop them into your levels folder.

And that's Innoquous 5, the biggest project I've ever done! I recently left my full-time position of five years at YoYo Games to pursue my dream of making games full-time. This is the first of many games I'll be doing, although is far from my first game - I've made over 100 of them in 12 years of making games. It's my passion, and I hope you like the look of my latest baby!
You can purchase Innoquous 5 on itch.io for $4.99 US, or if you think it would look nice on Steam, your vote for Innoquous 5 on Steam Greenlight would be highly appreciated.
Thank-you very much for reading. :)