Hello future Master Illuminators,
Since many of you wanted to see more frequent updates about the delicious stuff we got cooking for you, we'd love to give you a sneak peek about what's currently going on.
First, we are excited to announce that we finally moved on to our new office (actually it's the first one). We got new furniture such as desks, chairs, computers… but the most important one being: the kettle. Now we can enjoy working while drinking a nice cup of tea.
Next up - we have two new unit references for you! That of the Bishop cat and the Great Snail. As we've mentioned before, Inkulinati is based on marginalia found in medieval manuscripts. All of our characters are inspired by real-life medieval doodles. Yes, they are figments of the imagination of people long gone.
Let's start with the cat. Contrary to popular belief, the cat in the Middle Ages was NOT a demonic animal. They were highly respected because they would hunt mice. In fairy tales, a cat appeared as a cunning mouse bishop who devoured his faithful. They were associated with 'cat' music and quite often they had an instrument. And in the bestiary, cats notoriously licked their bottoms (or "Eye of Sauron"- anyone that has a cat which wakes them up in the morning, probably knows what I am talking about. Thanks Wesley…)!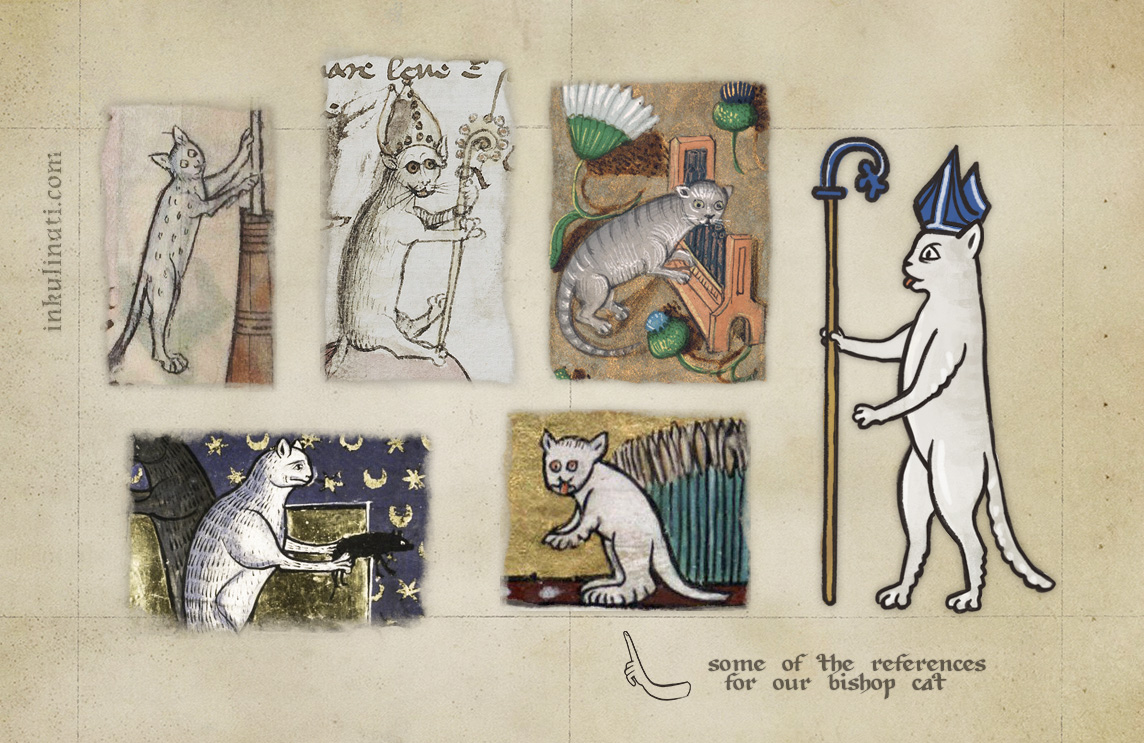 And now, to our Great Snail. During the 13th and 14th century it was common to see in manuscripts of that time a brave and shining knight facing a snail. As opposed to the cat, people don't have a clue what the snail could represent. There are theories, but no clinical facts. If you are interested in those theories, you can check the link right here: Medieval Marginalia: Why Are There So Many Snails In Medieval Manuscripts?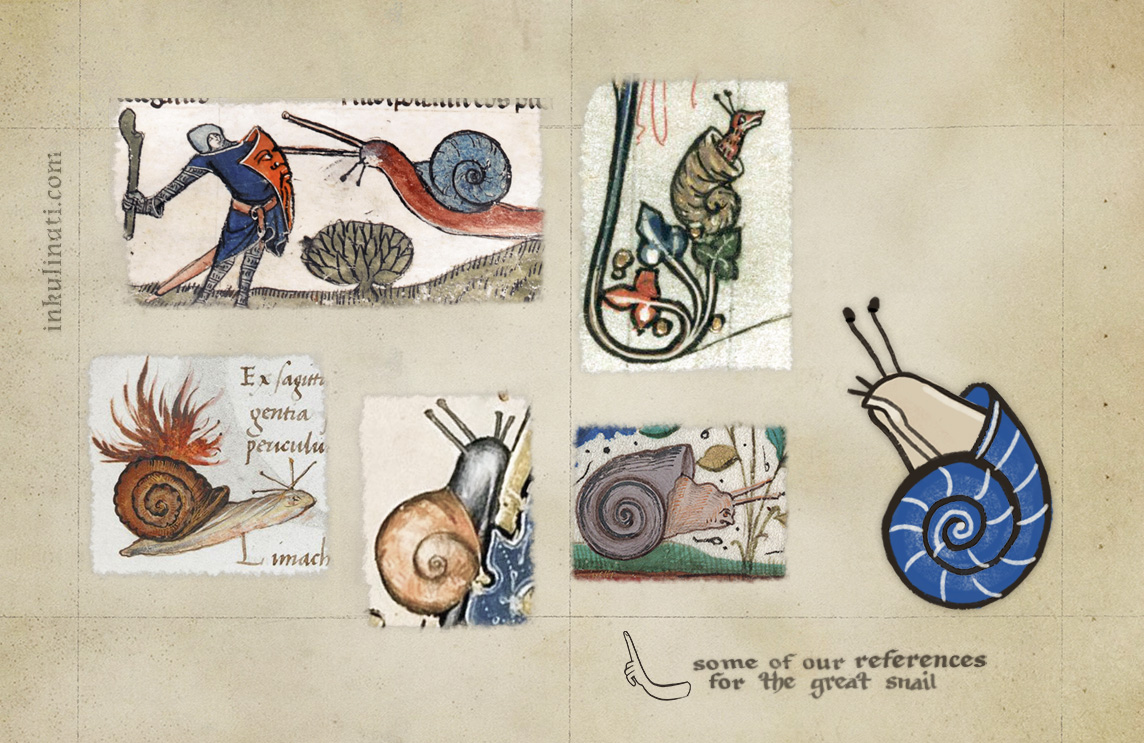 If you liked what we've shown you today, leave a comment/question/anything at all down below. And if you want to see more of Inkulinati, follow us on Facebook, Twitter, and Instagram.
And please, if you like what you saw, and you think Inkulinati might be just what you are after, add us to your Steam Wishlist.