The Contest
Create a poster that conveys the essence of INFRA. Perhaps you could focus on infrastructure, engineering, and the complexity of it all. You may choose to take a stab at our not yet revealed main character who has a knack for exploration, attention to detail, and making the best of a terrible situation. Better yet, completely surprise us and take INFRA in your own creative direction.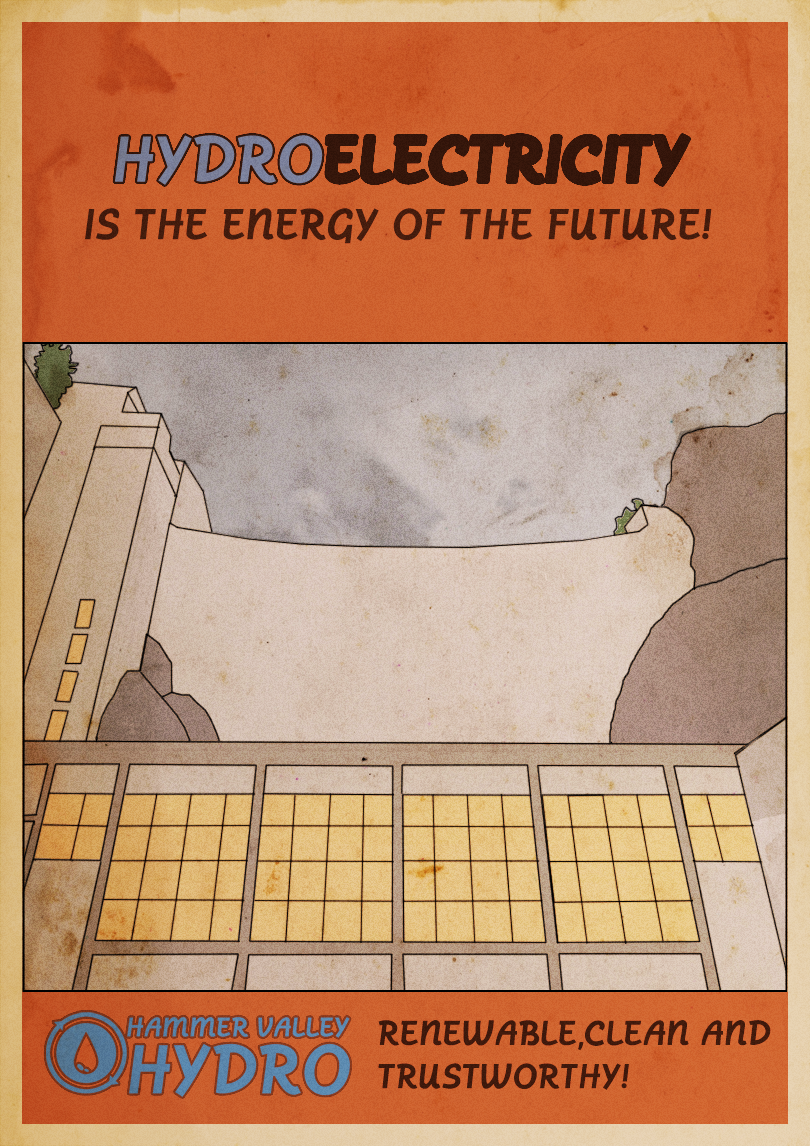 Here is an example we mocked up!
The winner will be picked by myself and approved by the rest of the team. This lucky individual is guaranteed a full sized print of their poster shipped to wherever in the world they live. Furthermore, their poster will appear in INFRA itself! Anyone who plays INFRA in the future will have the experience of looking upon your glorious contribution. There may be more rewards but that is what we can currently promise.
The Rules
You can enter multiple times but each entry must have a different original poster.

None of the content in the poster can be trademarked or under copyright.

Your submission should include your name, your preferred method of contact, and your poster. You can include a short summary of the idea behind your piece as well. Email all submissions to Loiste.Interactive@gmail.com

The contest ends on June 18th, 2013.

We will contact the winner once we have gone through all of the submissions.

By submitting your posters you give us the right to use that particular piece in INFRA and for marketing purposes. We will give you credit.
We reserve the right to alter the contest at any point. (We aren't evil so this would only happen if for example we received a single entry and it was done in paint in less than a minute)