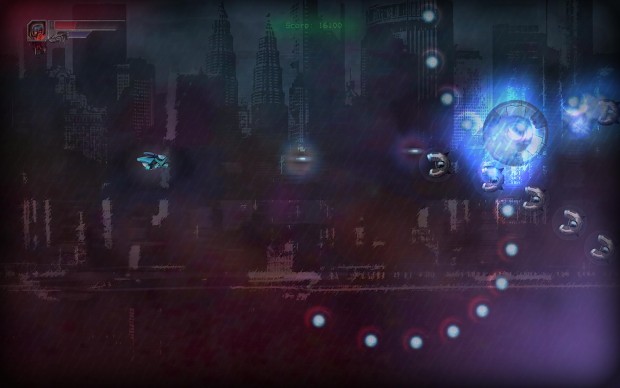 The Project I'm currently working on is called "Cyberpunk 3776". It is a classic Sidescrolling Shooter in a Post-apocalyptic Setting where the Player fights a lost Battle against an Alien Invasion. I was frustrated the day I started the project and I used my emotion to paint a picture of lost World where our presence lead to a hopeless future. The World is lost, Society had messed it all up and the Invaders are just the last straw. The Protagonist can't win, there is nothing left to return to, and the only thing left for him to do is fight his last battle until the bitter end. It is a really dark setting, I'm aware of that but I like it that way. Anyhow our civilization is heading to a dark future anyways if we continue the current direction. But that might be a different topic. Do you know the Movie "Ghost Dog" by Jim Jarmusch? I like this inevitable path that things have to go no matter what. Everything moves on. Every hour, every minute leads to the inevitable End. Your only choice is to hold your head up high while walking down this road or crumble in a dark corner crying.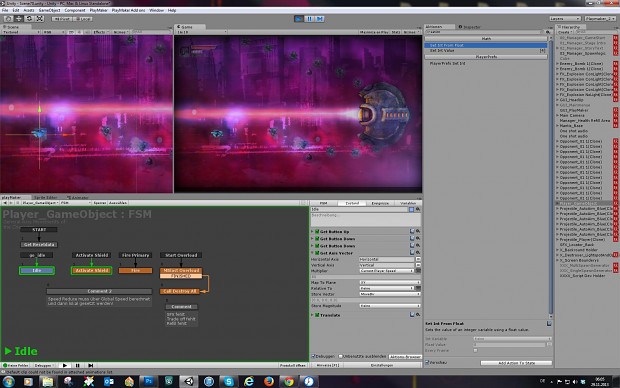 I am, developing the Game currently with Unity and Playmaker, aiming to complete it in the first quarter of 2014. It is somehow a training project for me to get back into saddle after the break I took from developing and get comfortable with my (for me) new Dev Tool Pipeline. With this in mind at this Point I'm primarily developing for PC only, supporting Gamepad and Mouse steering.
I'm got a short Update Post frequently that can be found here:
Blog
And the actual Game can be played here:
Cyberpunk 3776
If you got any suggestions drop me a line your feedback is appreciated. If you want to support this little Project at this Stage just Tweet about it or share it via Facebook.
Everything helps. Thanks a lot.