What do we have here?
This window will be a part of every Game which will be created with YRPG Toolkit. It owns the capability to let the user decide, which graphic quality is desired.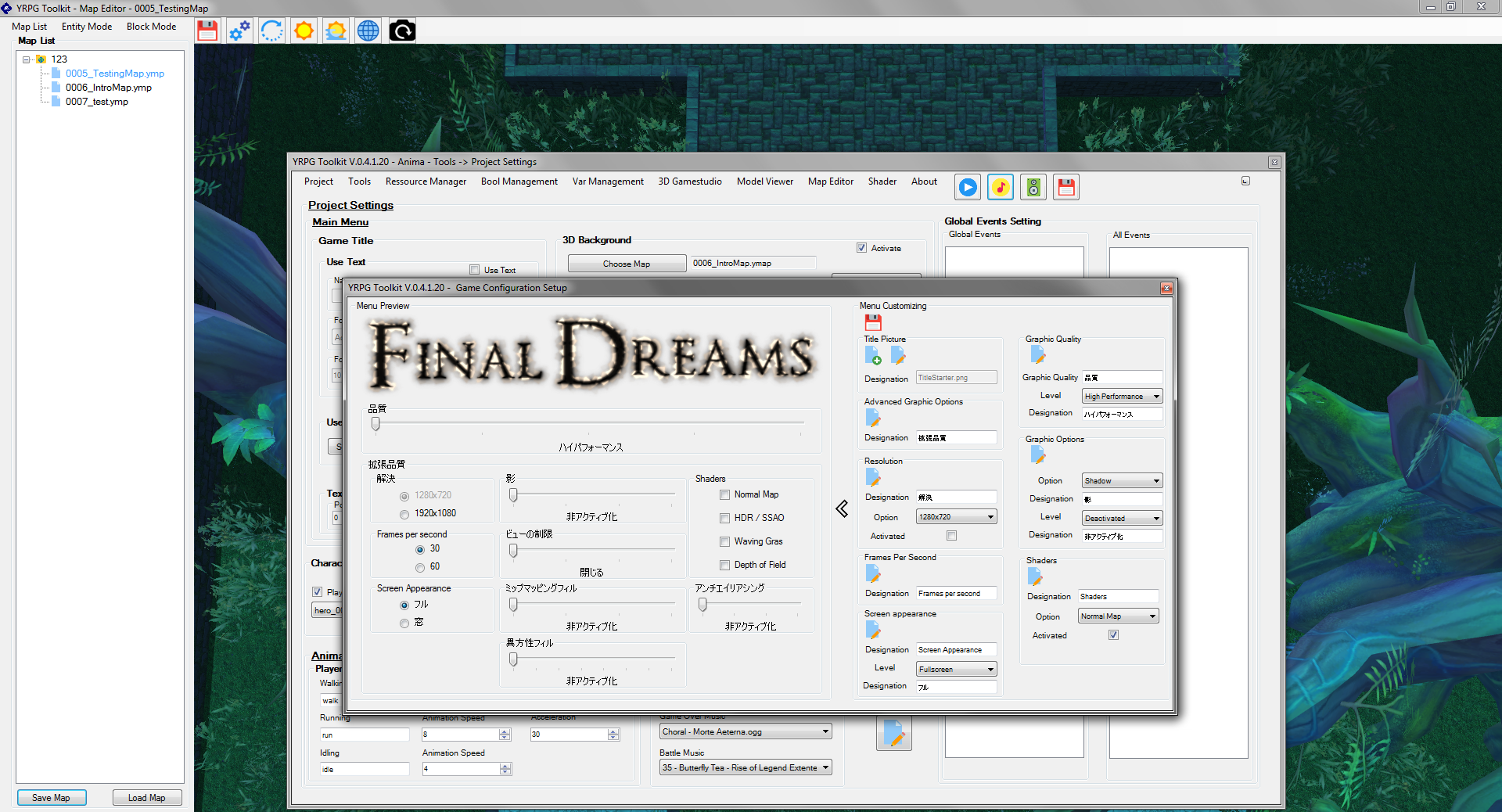 You will decide which options are available for the player. Should a user own the right to decide about active shaders or would this destroy the atmosphere of your game? - It is your very own decision. Optimize the Configuration Menu as you want, change designations for your native language, activate or deactivate options and set a individual picture for your Configuration Tool.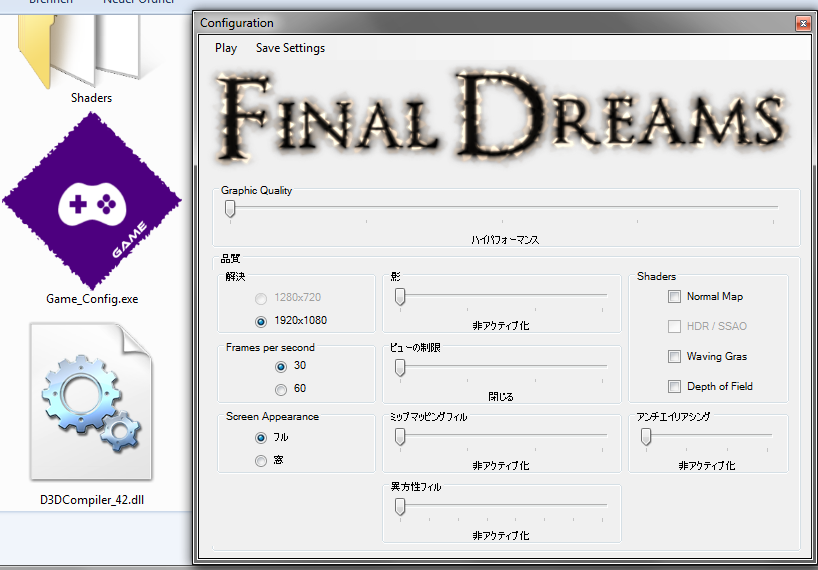 By the way -
Maybe you have already noticed small changes within the screens. All Buttons which are necessary to create, modify or delete a YRPG Object, were replaced by global buttons. As result using YRPG Toolkit will be more intuitive.