Asteidus: free online RPG where you make mythology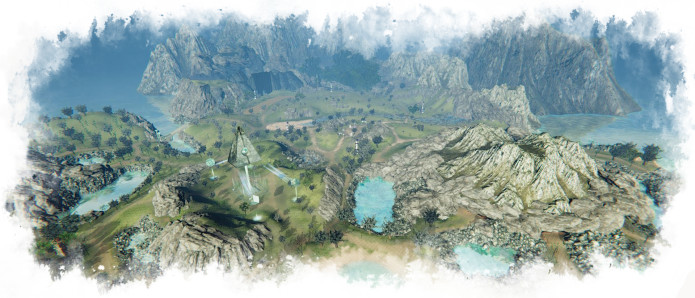 Platforms: PC with plans for Xbox and PlayStation in future
Key features
Engage in a world with unique history mythology and entities
A World with its own day and night cycle, calendar, alphabet
Level your character through story driven quest that minimizes grinding
Best players have a chance to impact the world
Every player has a chance to become Asteidus
PvP combat and lots of events
Huge battle events that are part of the story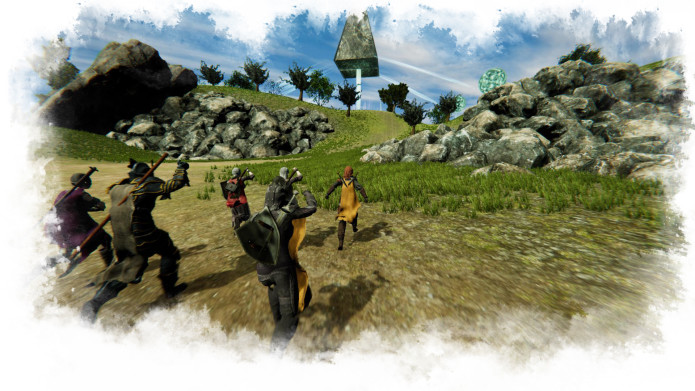 Asteidus is a mortal that has powers and features of a god
The Largest rank that player can achieve is to become Asteidus
Opportunity to become Asteidus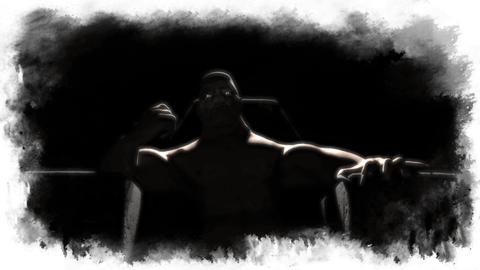 In the epic 50v50 battle where best clans of both races are at war, the winner clan gets to advance into the enemy territory with the future events.
In those events most of the leaders have a quest to conquer enemy territory and are accompanied by Teidos, the first humans that consumed long vanished gods and achieved godhood themselves.
Each of them has an underlying mission for entering the enemy territory but in the final battle to conquer the main city only the best clan will remain and its leader will have a chance to help Their Teidos to fulfill their quest.
If they succeed their last mission will be to battle current Asteidus. If the player wins they will have all ingredients to do the ritual of Asteidus.
Features of Asteidus
Becomes Game master
Obtain special armor of Asteidus
Ultimate weapon that corresponds to its class
People bow to you
A Monument put up in your honor
The Future story develops around the name of your character
Your name is permanently noted

Amakona
---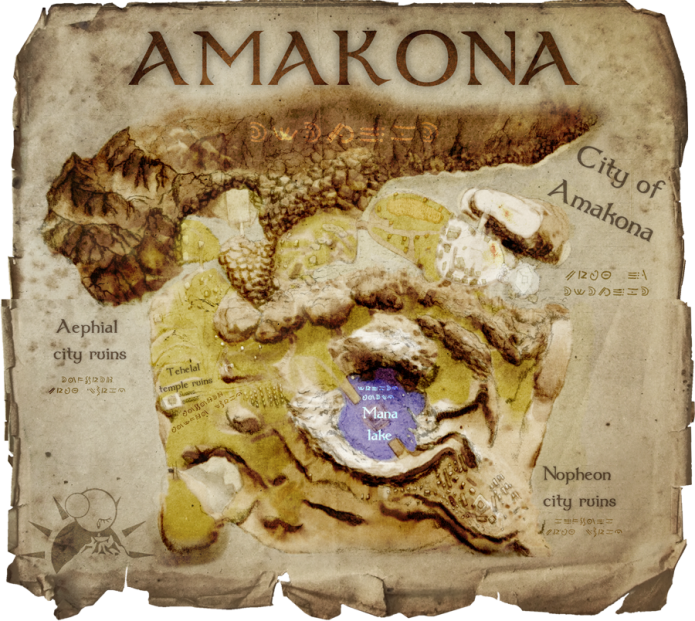 The holy land where civilization was born. In the right center of the land there is Mana lake which is only source of Mana and magic in the whole world.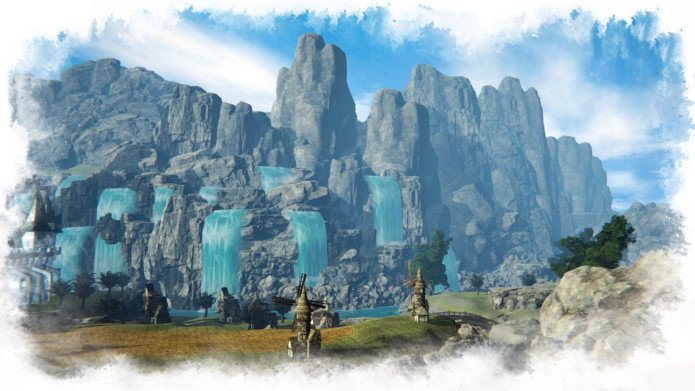 It is a reason that whole civilization developed from simple minded ancestors to a fully developed civilization across almost whole map. Believed to be created from Mionas tears now it hides more than 2000 years old magic academy at the bottom with only a little visible peak. With only one main city Amakona it is the only peaceful land where battle between Bardokor and Thelamos is prohibited.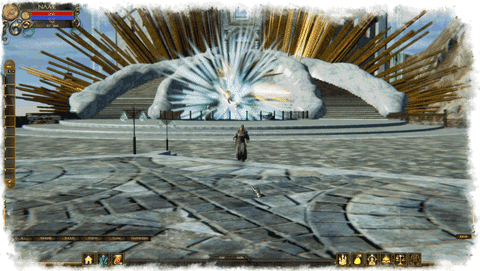 Even if city of Amakona was built to forget the past there are ruins of Qiramos civilization across the whole map with many evidence of ancient life.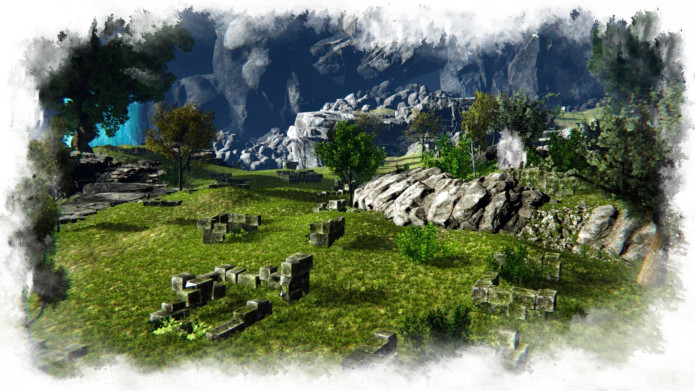 In alpha version only a part of Amakona will be available for exploration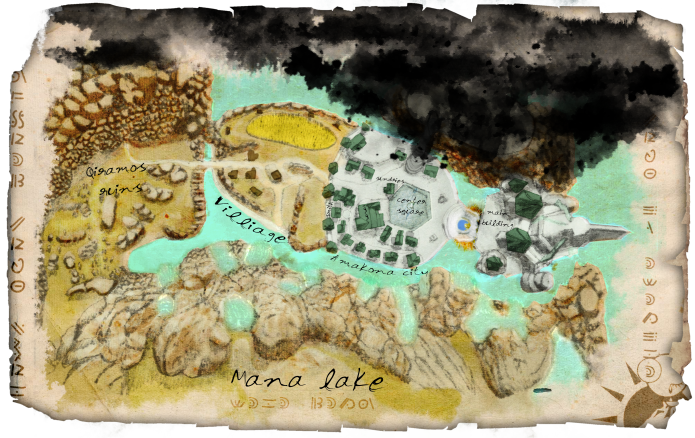 Vastitera
---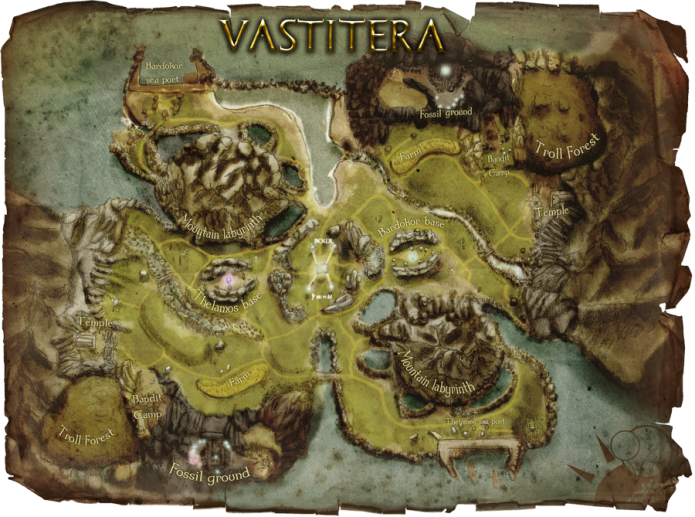 Once an unexplored peaceful land now is a place of eternal battle between two races.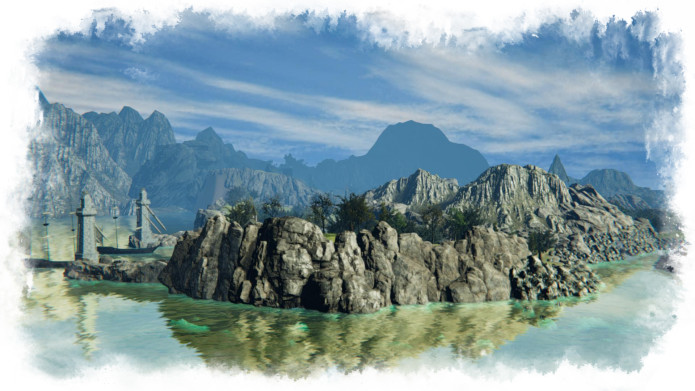 Every race has its own base that they have to defend in case of enemy attack. In the center there is Bowl that maintains a protective shield for civilians and weak that happen to be in the center of the battle.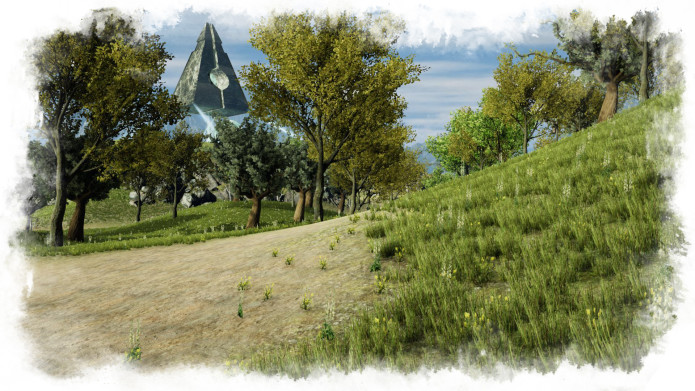 For the brave there are also a places to explore that give many opportunities.

Mythology
---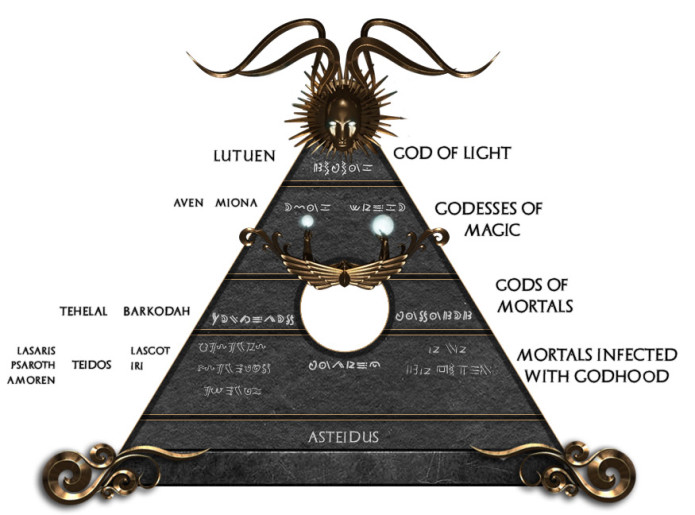 The sun Lutuen is considered to be the creator of everything and people mostly fear him because he is least understood of them all. When Lutuen disappears there comes the night and in the night two moons appear in the sky. They are called Aven and Miona which are considered to also fear of Lutuen but are on good nature because they light the world in the darkness.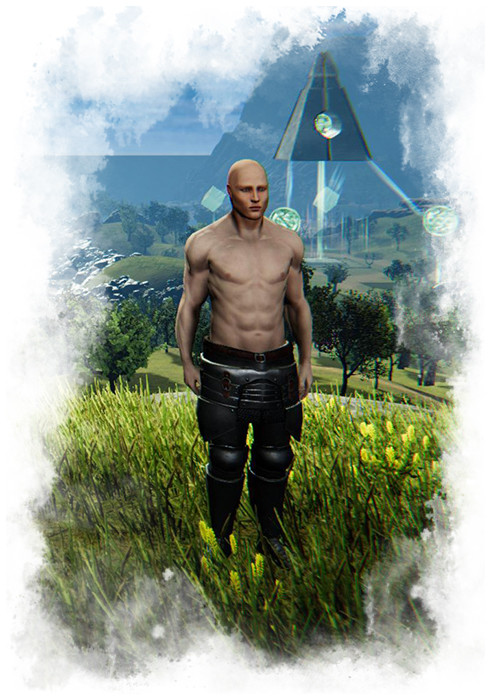 They are true descendants of now ancient race Qiramos. Many years have passed and since then they evolved into more advanced looking races. Most of them still worship Tehelal but there are some that don't believe in that religion anymore. As Tehelal was created by their prayer and belief most of them stayed loyal to him. Physically they can be strong as warriors but are more developed through intellect. In their kingdom to be most respected is to be of highest rank in magic, while warriors are considered to be more on the brute side.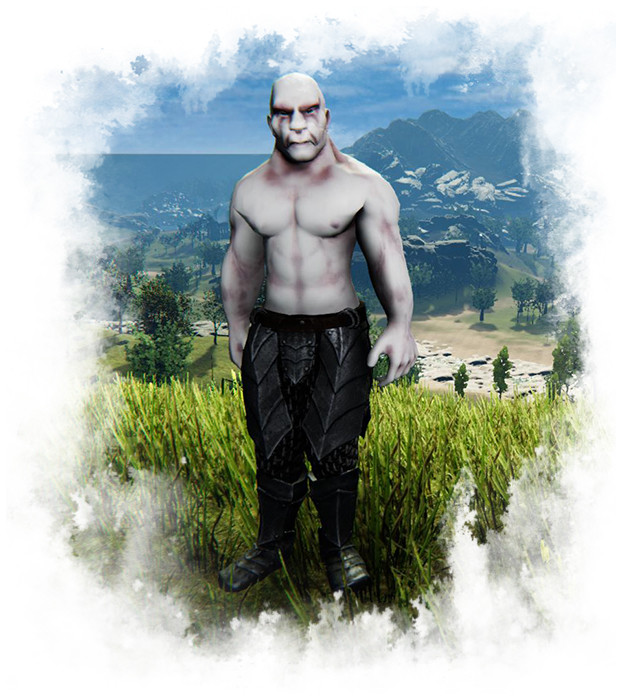 Before many hundreds of years they were the ones that couldn't bear the winter that ultimate evil Barkodah reigned. He made their hearth and body built to endure the cold and become his army. After the great separation they sailed with ships to the east, where eternal winter dwells. Because of their body transformations it was harder to cast magic so they developed more towards blood and strength.

Warrior

Strength in your arms is matched to that of gods.
Your sword cuts to the bone.
Your axe smashes through stone
The Armor you carry shines so that even the King nods.
---
Rogue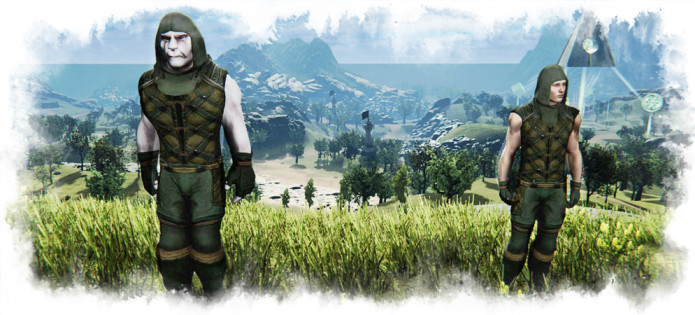 You lurk in the shadows where is no light
Nor Aven nor Miona can see you in the night
There is no target that you can't shoot with an arrow
Your blade moves faster than the eyes of sparrow
---
Mage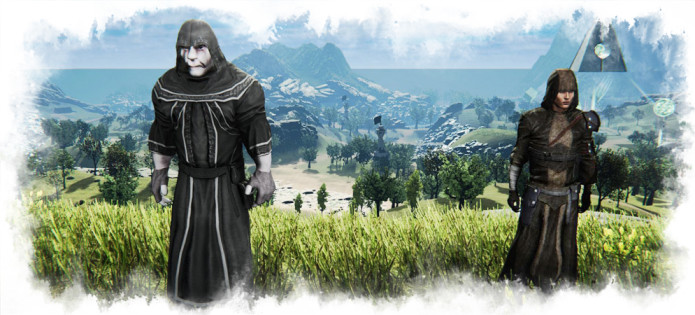 When Miona cries
Mana drops from her eyes
Drink her tears to get the magic might
Summon a fireball and knock down a knight
Knight may carry the strength in his arms
But the power of your spells sounds the alarms
---
Priest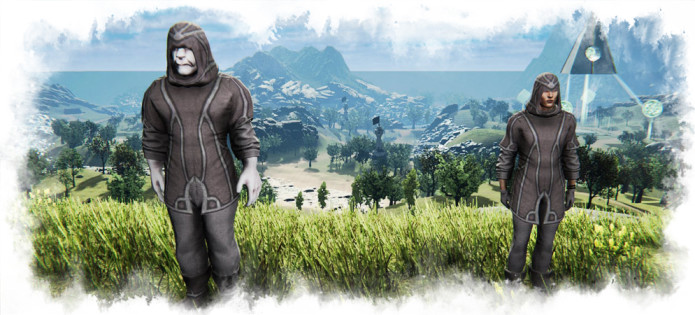 You are kissed by the skies
You can heal others when Miona cries
Pray for the damned
Enchant with your hand
Equip the robe like the mage
Smash your mace with rage

Our history begins long before Lutuen decided to hide his sunlight, which gave birth to Aven and Miona who protect our people from the darkness every night.
It begins in the age when people were of the same race called Qiramos.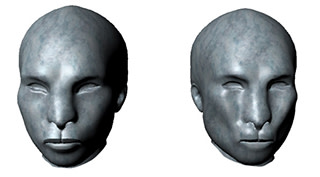 One day a man, an old man stumbled onto a magnificent site of a lake filled with a strange kind of water that was actually tears of Miona. You see Aven is very angry with Miona and every night she collides with her happiness which makes Miona very sad.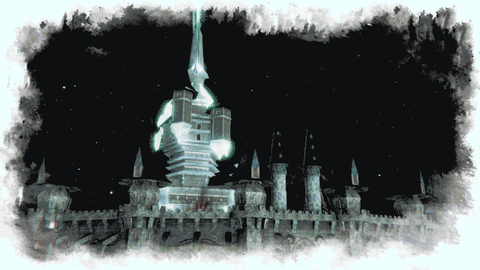 Old man shared his discovery with people and it sparked revolution and a civilization flourished. The power it carried was not from this world so they called it magic and the magic water Mana. Centuries have passed and the Civilization became so huge that it needed to be divided in two parts with two rulers.
To connect two separate parts the ultimate building was built to gather all the knowledge and to teach others the magic. That was Elu Thalor.
All was well until one detrimental day when mad king of the south city Nopheon decided to bring Riuxxo to his Castle. Riuxxo was imprisoned in Elu Thalor because of his innovative but very sinister use of magic. Riuxxo took the power from Nopheon and after consuming the life from the whole south city, he created the ultimate evil called Barkodah.
It was in fact a God without physical form and though invisible you could feel it playing with your soul and talking to your mind. King Aephial of the upper city and master wizards needed to take action fast before eternal winter overcomes their land and Barkodah consumes them all. They created their God called Tehelal which was not summoned by sacrificing people but with a willpower, prayers and belief in him.
Unfortunately the winter spread, taking lives and moral of the people. Some decided to bow to Barkodah for salvation from the cold. In order to become his army he transformed them into Bardokors which marked them forever by carrying symbols of ultimate evil, though able to endure even the cold like this.
The day finally came for the ultimate battle between the gods and their armies on the bridges of Elu Thalor. The might of Tehelal and Barkodahs crash was so strong that it has sent them into the sky almost touching Lutuen but it ended in an explosion leaving most of the great civilization in ruins.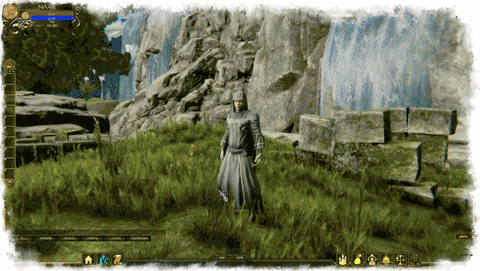 On that day no one knew what happened but their gods never returned including Riuxxo. With their cities now in ruins and with no leaders, the two distinct races Thelamos and Bardokor went separate ways to rebuild their civilizations. The land has been declared as the land of peace and honor to avoid such devastation again and the City of Amakona was built in that honor. After the city was built, everyone went their separate ways to build their civilization.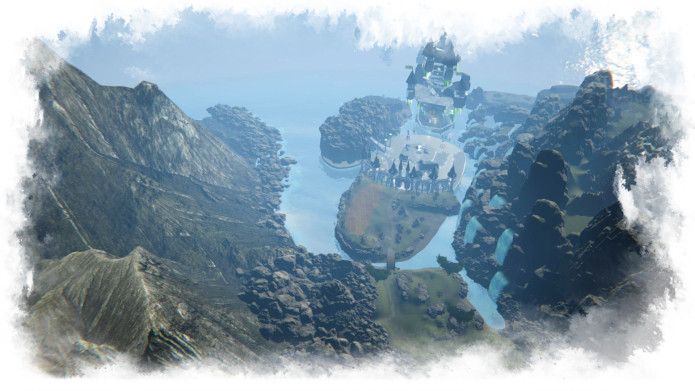 2000 years have passed since then and now 2 races are ruled by kings and Teidoses with a war between them lasting for many years. Every Teidos has their problems and you have a chance to help them in their suffering and earn an honor to become Asteidus.

We are a small team of two from Croatia. Maxko also has history in creating games. In 2008. They created MMORPG called Titan that is still active.
Damir Flekac(To the right) - Programmer, MAXKO CEO
Dario Magdic(To the left) – 3D Game designer