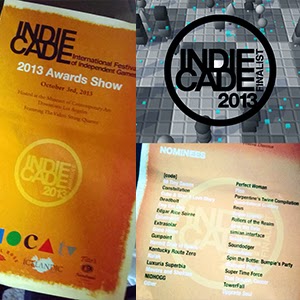 So, it's been about two months since IndieCade, which kinda feels like too long ago to be writing a "recap" blog post about now...
But it was such an awesome event, I feel like it really needs a post. (Joshua did touch on IndieCade in a previous post, but I think it needs it's own special post). Better late than never, I guess!
Cube & Star: A Love Story was an IndieCade 2013 Nominee (so exciting!) so we spent most of IndieCade hanging out in the Firehouse showcasing the game.
The response to Cube & Star was fantastic - it was really inspiring to see people enjoying the game and wanting to know more about it.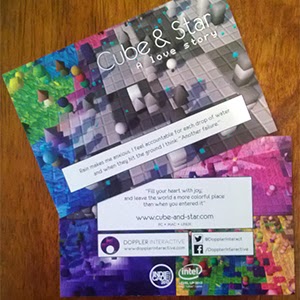 We prepared for IndieCade with some postcards. I was adamant we needed something to hand out - I felt really weird at PAX approaching people to try the game without some sort of promotional thing.
This was a completely different crowd to PAX though - people were really engaged and were eager to try the game. I still think the postcards were a good idea - we gave a massive stack away over the weekend.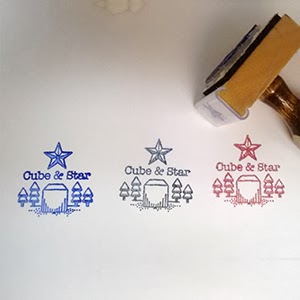 We also had a stamp made - our "memento" for people filling in their IndieCade passbooks. Unfortunately, I don't think the passbooks were very well promoted - we only had a few people ask to get theirs.
Still - we now have a Cube & Star stamp and a bunch of ink. That's pretty cool.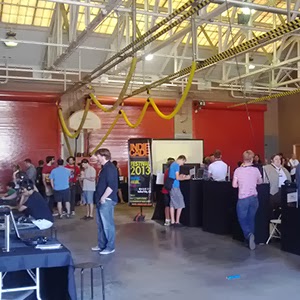 This is the Firehouse where all the Indiecade nominees were placed. This was taken early on the Sunday morning - by midday it was completely packed, you could barely walk through. Saturday was even busier, just crazy-busy.
(Joshua's post-note)
And man, huge props to anybody who demos at an event like this - it's exhausting. Seriously. I'm not a spring chicken anymore (Although Ralph's refusal to sell me beer with my international ID refutes that point).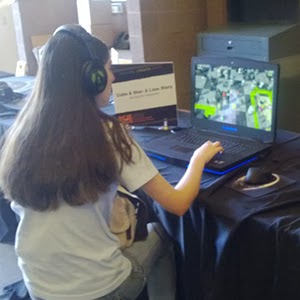 Here's someone playing Cube & Star. The setup was great - plenty of space, a stool, headphones. Really well organised.
I've run out of things to say, so Joshua can take over now.
- A brief interlude where I (Joshua) wash my hands and pat the cat and she (the cat) bites my scalp after climbing onto my back -
In actuality - I've just walked in the door after finishing up my day job. I don't think it's a function of Jessica running out of things to say, I think it's a function of sloth.
It's been a crazy few months, friends. Things are happening. I've got a lot to say, but I'm also tired and hungry.
And I kinda want to write a book. On an unrelated note. I think I'll put that in my "To Do" pile for 2014.
I hope you're all enjoying life in its varying forms on your varying sides of the screen.
Go and follow Playniac, and then follow Jessica, and after all of that, follow me.
Your life will be slightly richer for the experience.
-Joshua and Jessica