Hello!
I am really happy to say that my first game is released for Android and PC. You can get it on Google Play Store and on itch.io. A release for iOS and Linux is planned but not easy to test at the moment.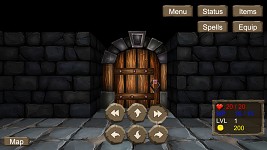 For PC there are some updates planned e.g. a better UI and better graphics. Therefore it will cost 4€ instead of only 2. But at the moment it is 25% off on itch.io to celebrate its release.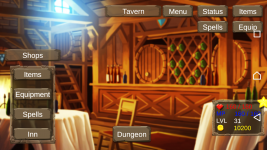 Enough for the payment. Now something about the game:
Indeep is inspired by the old classics like Might & Magic. I loved playing it back in the days. Therefore I was happy to develop a similar game. It is not as big as any Might and Magic, but I am very happy with it as my first game and project.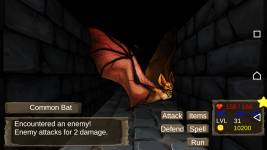 You will find 10 floors with many monsters which will make your life harder. You are also able to find many items, which will help you on your way to the end of the dungeon. All is packed in a turn based combat system. You are also able to skill your character the way you like to play. So you can also learn spells if you prefere to be a magician, or a hybrid of magician and a fighter, as you like.
I look forward to see some people play my game and I hope you like it somehow :)
Greetings
Bernhard
Google Play: Play.google.com
itch.io: Bernhrdp.itch.io
Website: Indeep.bernhardp.com