Some information about In The Shadows regarding the Kickstarter campaign!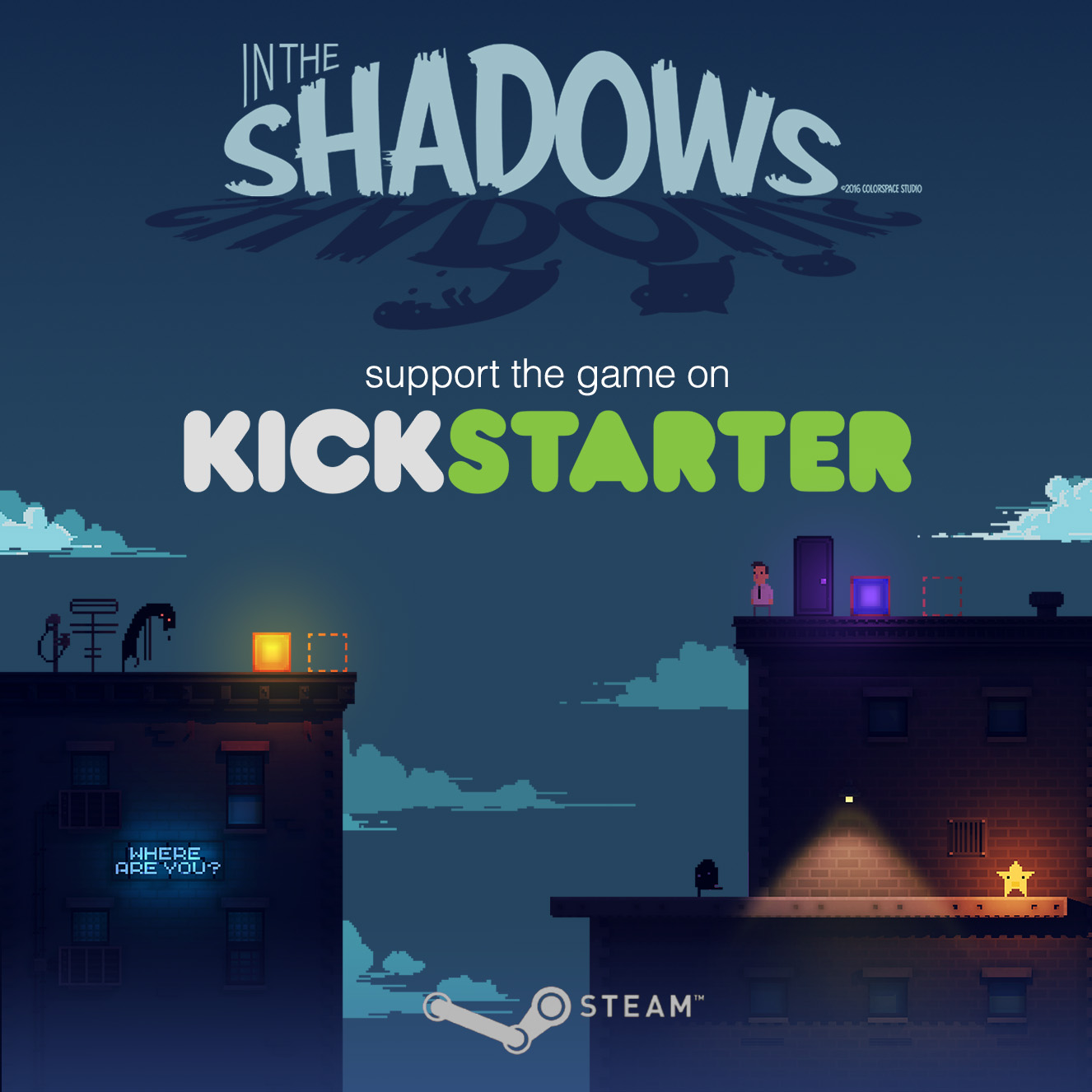 Kickstarter
In The Shadows is currently on Kickstarter! The campaign started April 19 and need your support! If you are a fan of the game and would like to see it coming to Steam at the end of the year, you can help out by becoming a backer and spreading the news!
The game was submitted to Greenlight 3 weeks ago and was greenlit in only 7 days! People showed great interest for the game with a 70% yes vote ratio. You can still follow on steam to get updates directly from there. Take a look at the Steam Greenlight page by clicking the banner bellow.

Pledges
By backing early you will be able to get the game at a reduced priced compare to the final release price! There is a limited quantity of early-bird pledge so hurry up! You can also pledge to get the soundtrack on release, composed by the amazing Lombus!
After the campaign is over you will be able to choose on which platform you want the game, STEAM, PS4 or XBOX ONE. Keep in mind that the game will release on Steam first at the end of this year and later on console in 2017.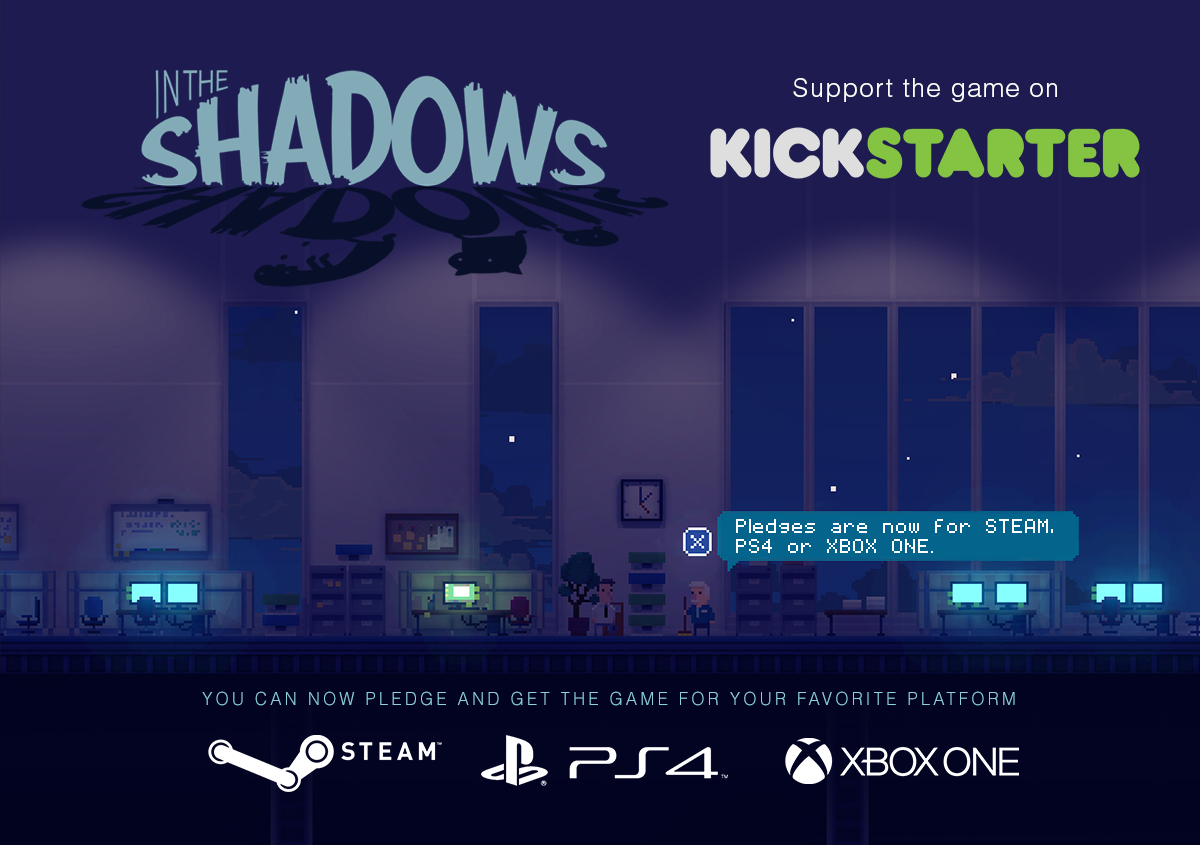 PAXEast 2016
In The Shadows was at PAXEast April 22 to 24. It was an amazing experience! A lot of people got to play the game and give me their feedback. The PAX Rising section and my booth had a very good spot on the expo floor and a lot of visibility. Did you play the game? Leave a comment and tell me your thoughts on it!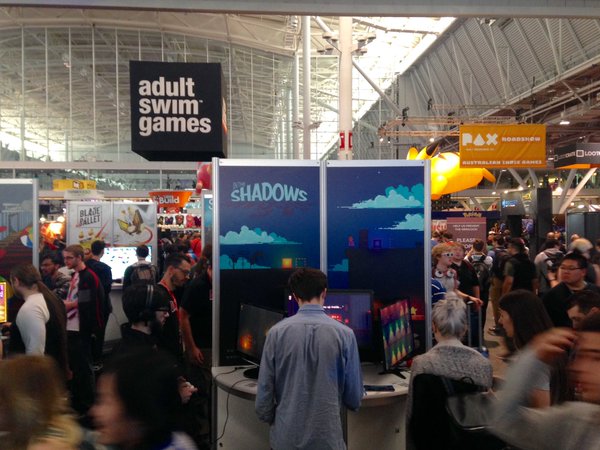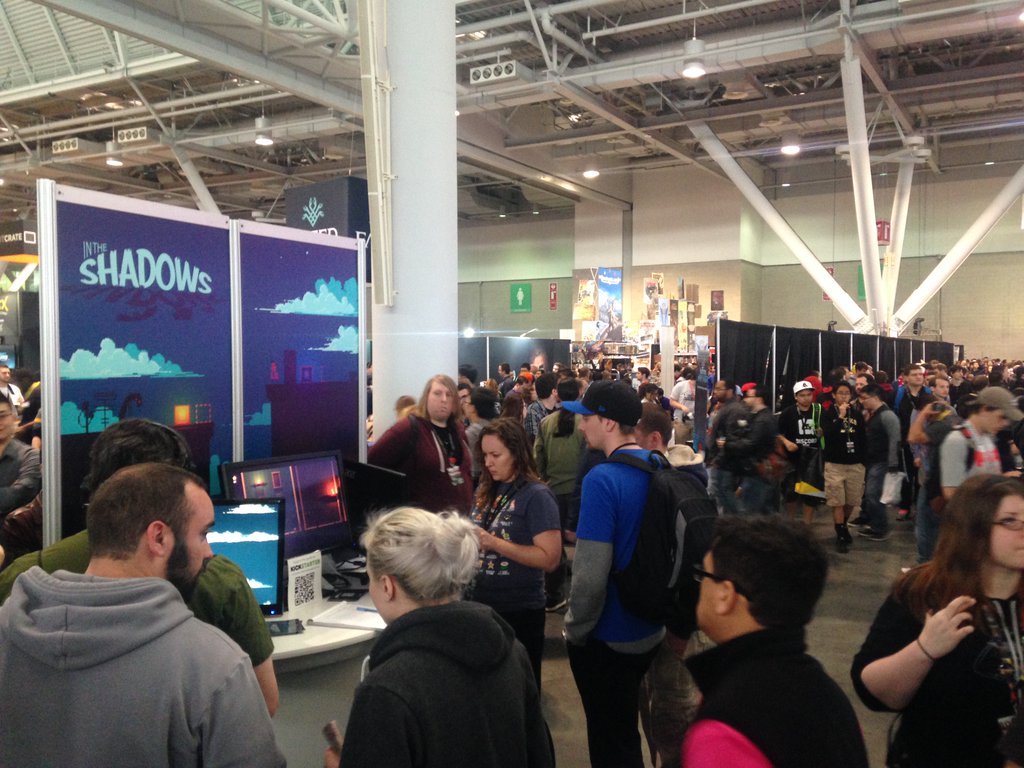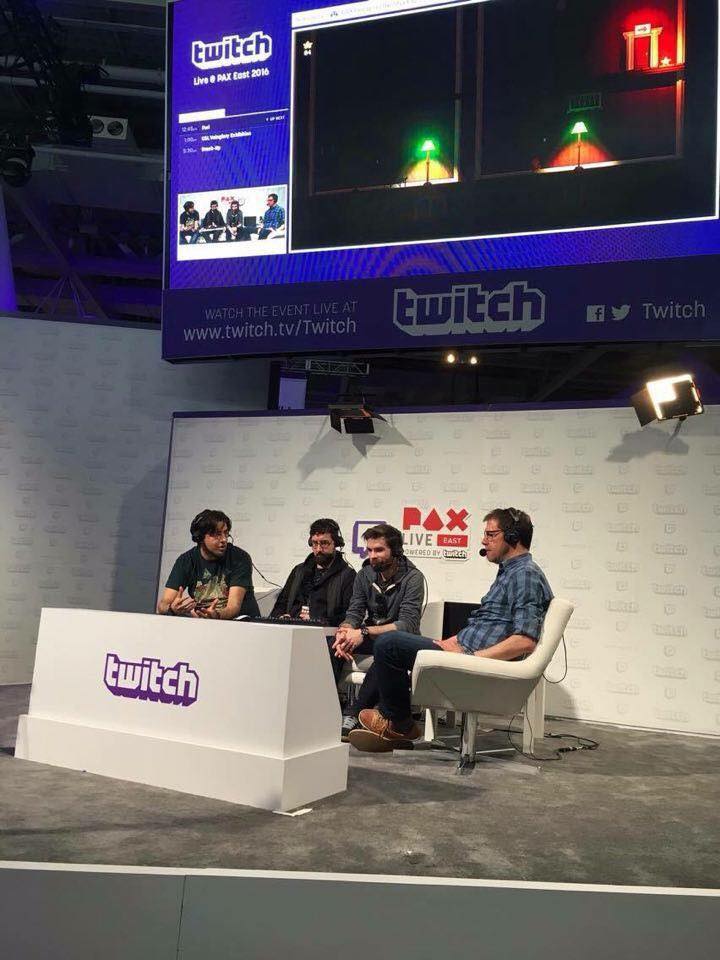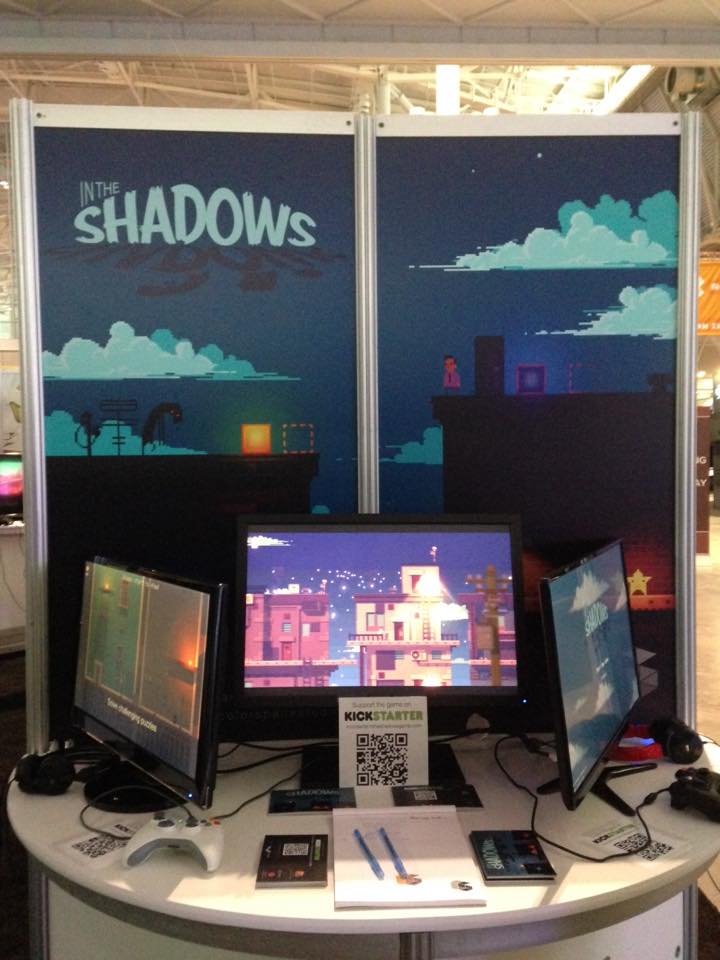 I also had the chance to pitch my game to Rami at the PAX Live Twitch stream. It was a great experience!
Don't forget to follow on Facebook and Thanks for backing on Kickstarter!