As is stands, there is only once place in the entire universe where you can buy and sell items. That's the Auction House in sector 0x0. Buying and selling just a got easier.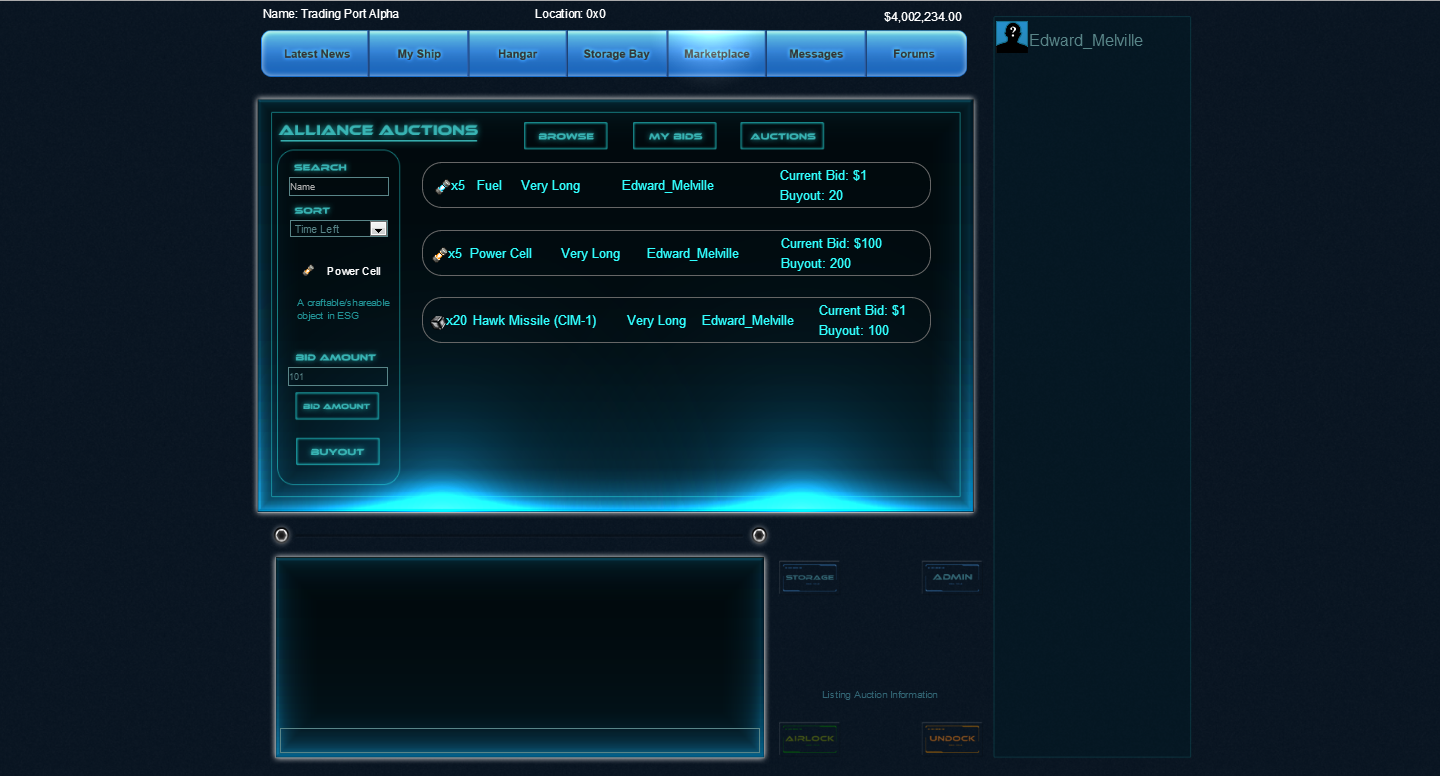 Items bought are delivered directly at the station.
No more flying around to pick up, all the transactions are delivered right to the Trading Hub in Sector 0x0.
Faster outbid notifications.
If you're outbid you'll be notified within seconds as opposed to the 5 minute delay.
Sell Multiple Items.
Using Shift + Click you can sell more than one item and price accordingly.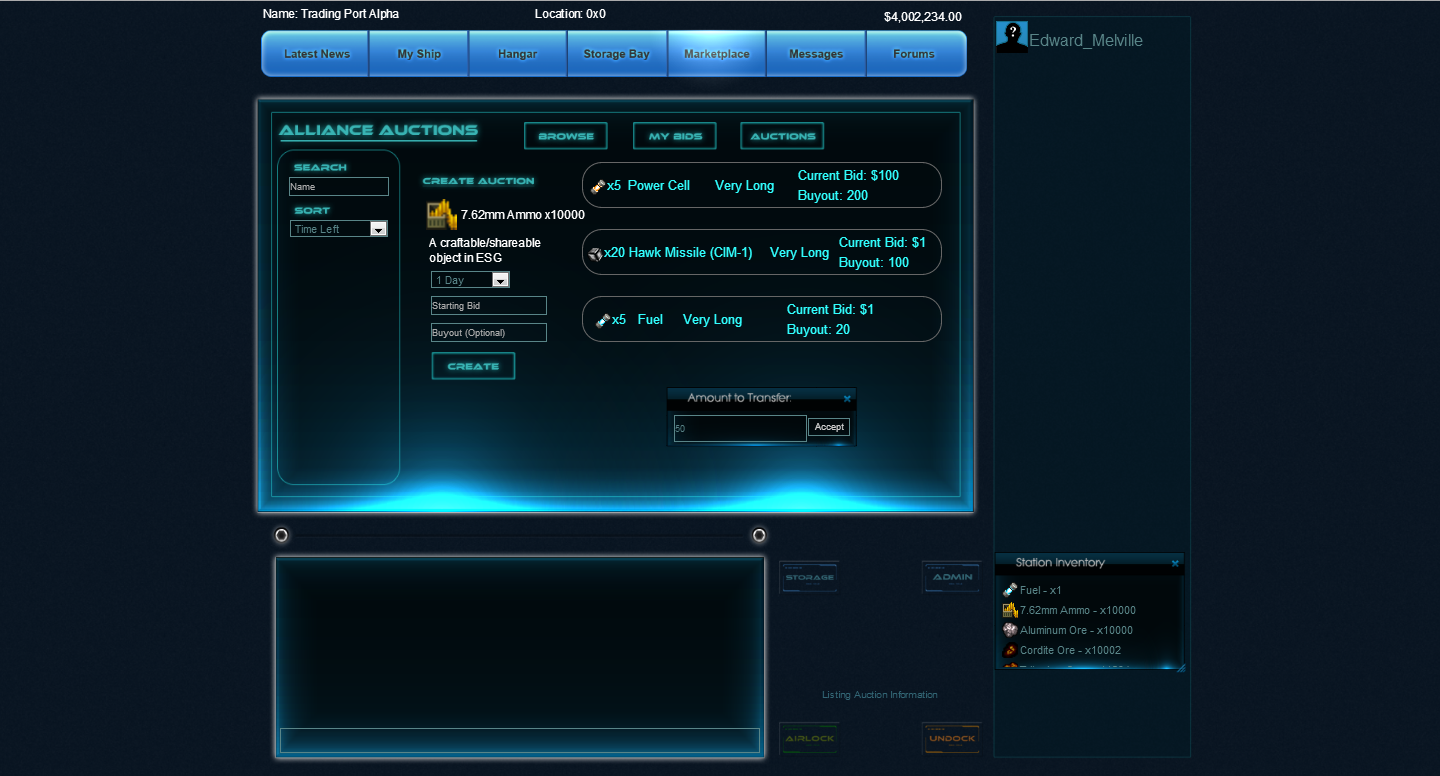 Game Seeded Items.
While the game is still in BETA, you can still get basic items such as Fuel and Ammo as they are seeded every 7 days.
Still a ways to go.
We've made significant progress with the game so far. But we still have a long way to go. Come along and check out the game yourself.
Edward "Taurian" Melville
Epic-Space Team